Join us! In partnership with the Foundation for a Healthy St. Petersburg, staff writer @nicolemsgraham will present a 4-part webinar series on Community Journalism. We encourage community members and professional journalists alike to attend. For each webinar, Nicole will be joined by a special guest who serves as an expert and resource on the intricacies and nuances of community journalism.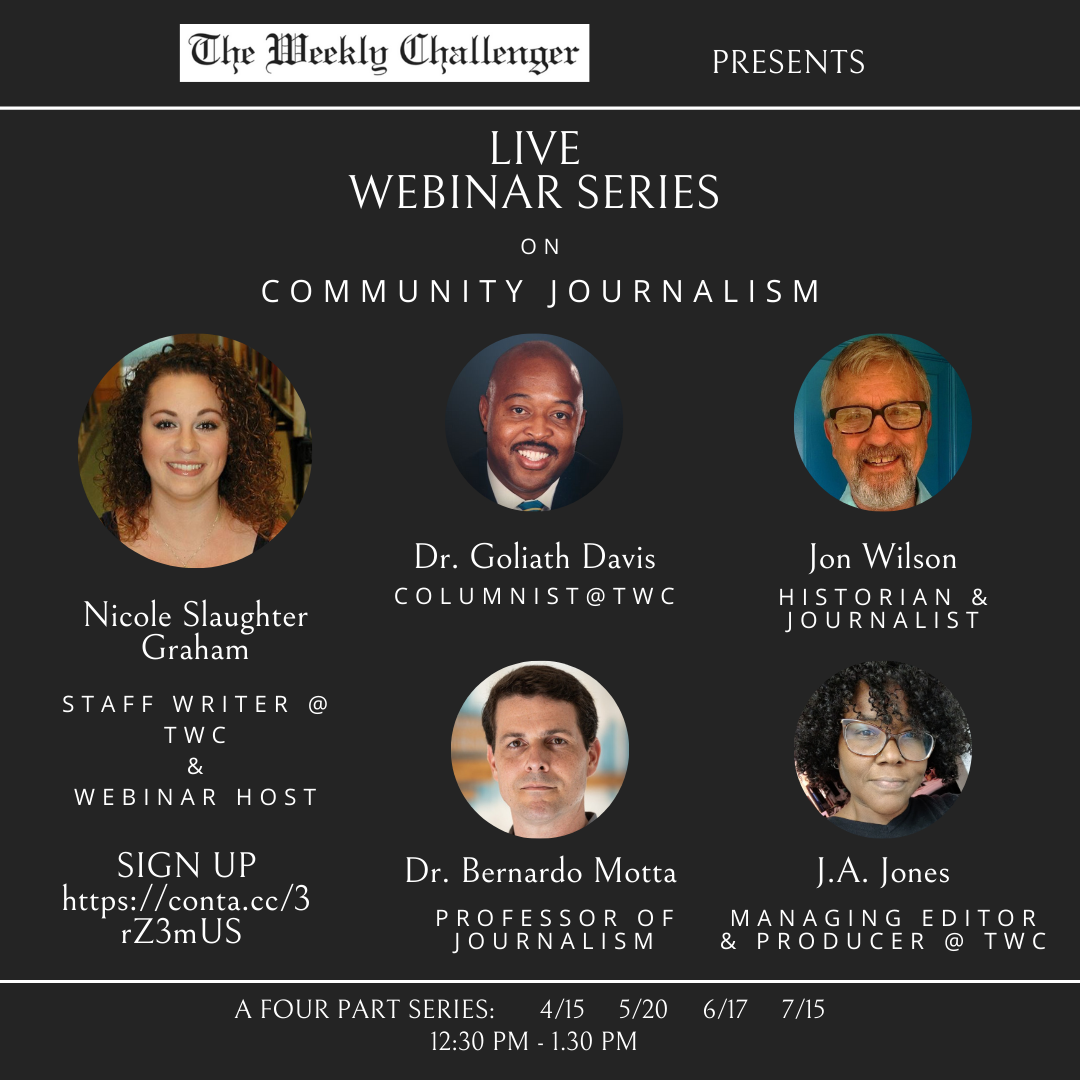 Community members — Have you ever wanted to write a story about your community, history, a prominent figure, or an issue your community is facing? Attend the webinar to learn everything you need to know to make that happen! Learn about your important role in telling the community's story and keeping the paper alive.
Journalists — Gain an understanding of how to report on communities who have largely been misrepresented and underrepresented throughout history. Learn to cultivate trust and become a trusted source within a community. Understand the importance of historical background and context when reporting on a community. Disseminate how a large issue affects people on the micro-community or neighborhood level.
Webinar 1: "What is Community Journalism?"
Date: April 15th @ 12:30 pm
Guest speaker: Goliath Davis
Webinar 2: "Reporting the History of a Community"
Date: May 20th @ 12:30 pm
Guest speaker: Jon Wilson
Webinar 3: "How to Report on a Community"
Date: June 17th @ 12:30 pm
Guest Speaker: Dr. Bernardo Motta
Webinar 4: "Reporting the Issues"
Date: July 15th @ 12:30 pm
Guest Speaker: Jake-ann Jones