Praise the Lord Dear Hearts.
This week I want to dedicate my column first to one of St. Pete's GREATEST warriors who has cashed in her ticket to GLORY.
Momma Tee, to me, was one of the most iconic public figures I have come to know since I moved here 30 years ago.
For me, it won't be her pit bull, tenacious approach to fighting injustice that I will remember about her. It will be her openly and outwardly profession of loving the Lord and making sure you knew she was a Christian.
And to be clear, the ONLY thing that will ever matter on this side of the grave is what you did for the Lord.
In the midst of the sadness for her departure to Glory, I want the family to hear it from me that they can rejoice in knowing this Sista, right here, made it home safe in the arms of her Lord and Savior Jesus Christ.
Her tireless devotion to fighting the good fight, her overwhelming loving and caring spirit and her no nonsense approach to uncovering the "mess" that is south St. Pete, these are the things one should strive to achieve in this life.
It's what living this life is all about.
Making a difference in the lives of people, even of those you may not even know.  Why should that matter?
RIP Momma Tee.
Love you,
Pastor Rob
***
On a second note, in keeping with the mood, I am including a letter I received from a middle schooler that I learned was slighted by her school.  It touched my heart and I'm so thankful God uses me to show others how good He is.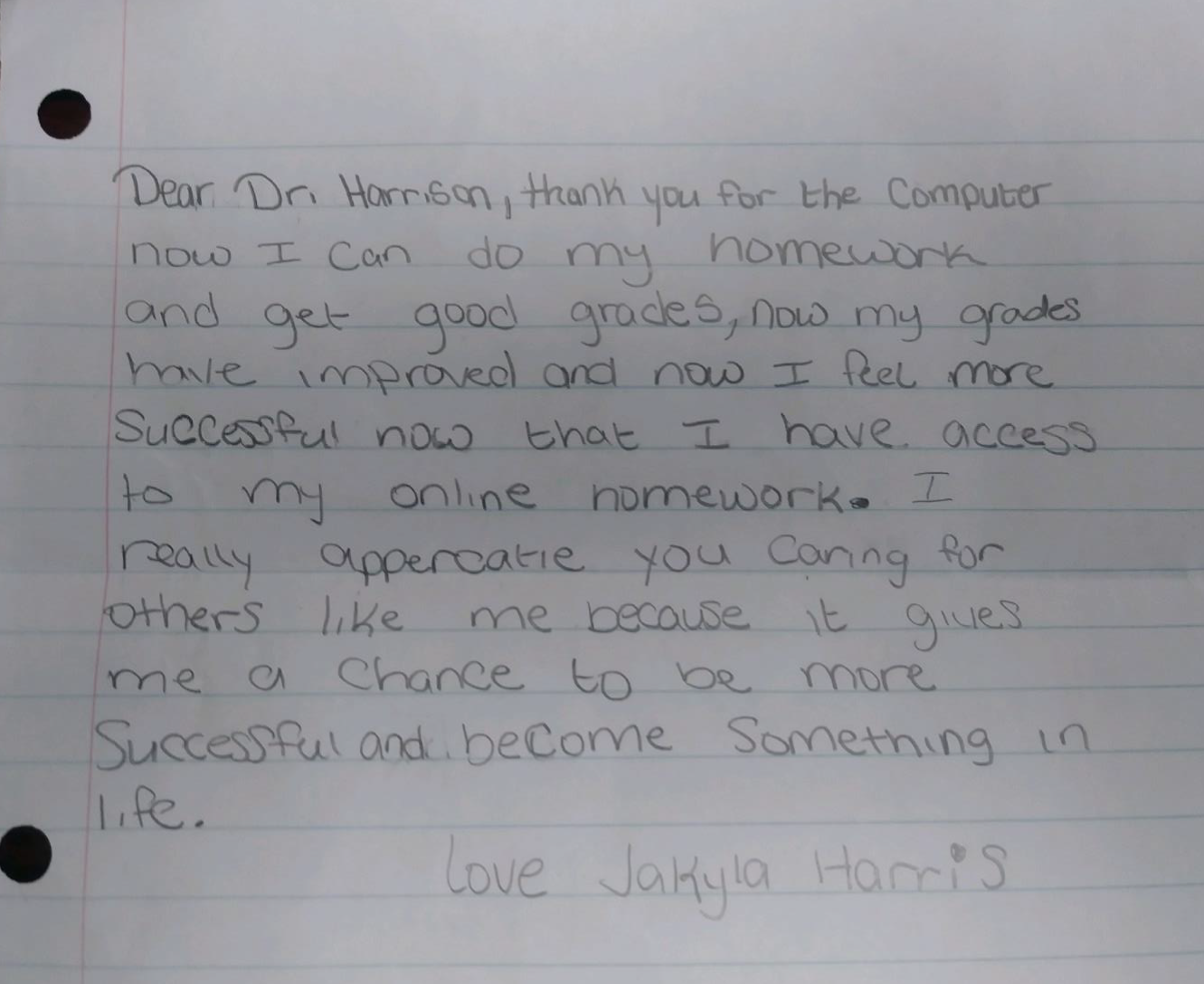 I may not have all the facts, but the reality is she was left out and while I won't go into it and say what I feel exactly, I will say that I love the Lord and I won't take it back. I bless and praise Him for entrusting me to be a blessing.
It was never about me but ALWAYS about my Lord and Savior Jesus Christ.
Till next week,
God Bless.
Elder Dr. Robert L. Harrison