US Senator Bill Nelson is a frequent visitor to FAMU. He is seen here at the School of the Environment in January of 2017 speaking to STEM students about their valued contribution to the future.
By Frederick S. Humphries, Ph.D., President Emeritus of FAMU & TSU
Like many people, I came from a small town on Florida's Gulf Coast named Apalachicola. It was a wonderful place to live and learn from people who would impact my thinking forever.
I had a science teacher named Mr. Charlie Watson who accepted nothing short of academic excellence from his students. It was the means to succeed and fight the bigotry that hung over our daily lives.
It worked. I left that country town armed with a deep curiosity to find answers; in the college classroom, through military service and among some pretty interesting human beings I met along the way.
My college experience at Florida A&M University prepared me to succeed in an arena where few African Americans had been. As a chemistry professor, an intelligence officer and as a university fellow, I learned that most people are for you not against you, and if you have shared goals, you can accomplish a lot.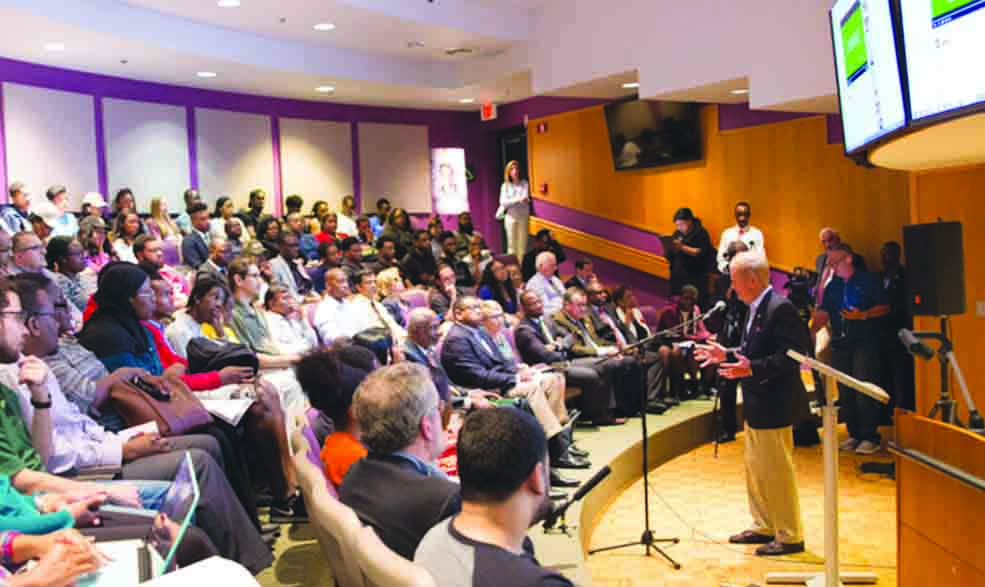 I say that because my friendship with Senator Bill Nelson and our shared goals helped me implement an agenda that would improve higher education for African Americans for generations to come. As president of FAMU, with Senator Nelson's help, our team literally changed the perceived value of historically black universities because of the extraordinary academic achievements of our students, faculty and fundraising.
 In the late 1990s, there was a concerted effort to stop the expansion of FAMU's research capabilities. I adamantly opposed the initiative, and thankfully we won that critical battle.
As we continued to move forward, Senator Nelson and I worked together on NASA projects, the National Institute of Health, the National Science Foundation and other federal programs that have awarded FAMU hundreds of millions of research dollars.
Senator Nelson never hesitated to work with us and help. To that end, the National Science Foundation ranks FAMU as the number one historically black college and university in the nation for research and development expenditures.
Senator Nelson continues to be a familiar face on campus, discussing the need to grow STEM (science, technology, engineering and math) majors. Our young people must become a part of this essential technological growth.
In my judgment, Florida's continued development and our ability to participate in a competitive marketplace will only continue with the help of elected officials such as Senator Nelson. As a U.S. senator, he has provided a steady hand for our push forward in education across the board.
Now is the time to support an ally who stood with us on critical issues and will continue that backing without hesitation. I support my friend Bill Nelson and hope you will join me.
Frederick S. Humphries, Ph.D., is a renowned higher education pioneer and an HBCU icon. At his beloved FAMU, he set a high bar for students, faculty and staff built around the theme of "Excellence with Caring." The 1990's renaissance positioned FAMU center stage as a major competitor with the Ivy Leagues for merit scholars, endowments and hundreds of millions in research dollars. He was president of FAMU from 1986- 2002.