BY ALLEN A. BUCHANAN, Staff Writer
ST. PETERSBURG – The Bethel Community Baptist Dance Ministry raised the roof last Sunday night during Watch Night Service on Dec. 31.
Andrida Hosey whipped up a special potion of choreographic magic that had everyone standing and praise dancing in the aisles.
The pageantry of colors stirred everyone into a spiritual frenzy. This magical, deeply rooted frenzy is the trademark of a world-class dance instructor who has been instructing at Bethel since 2000.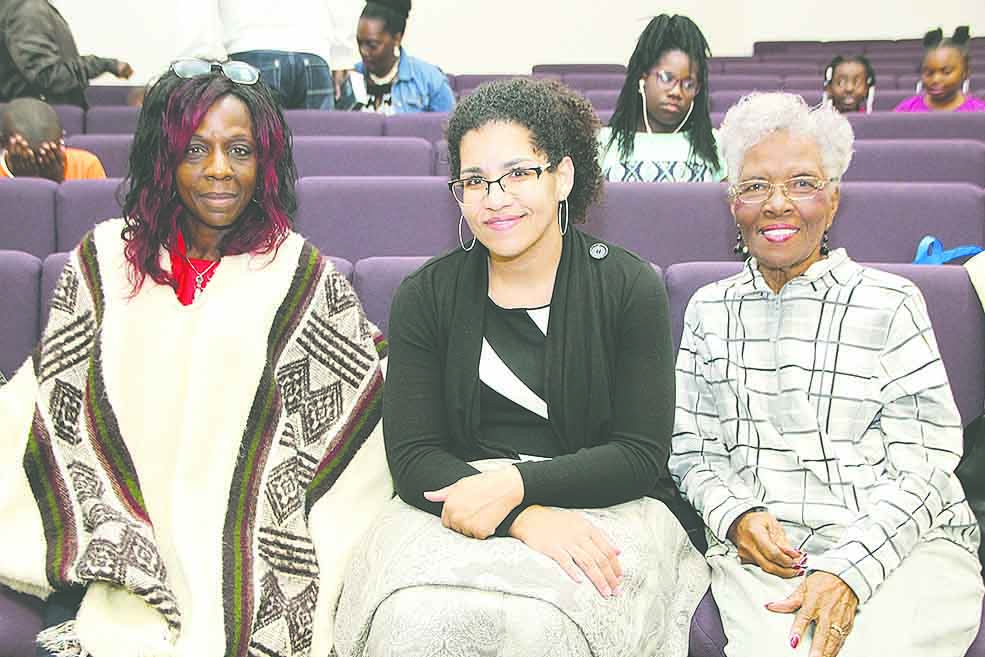 The Rev. Dr. Manuel Sykes dropped spiritual nukes as he delivered a get-up-out-of-your-seat message on the great foundation. His message aimed intently at what makes a church have a great foundation.
1. Principle: Being steadfast in God's principles, meaning no slip sliding but staying the course
2. Relationships: Building relationships by loving each member spiritually as one would love one's self
3. People: Making all of the above happen intentionally, not a task but a natural spiritual flow.
Sykes emulated the three principles in his message right down to the last minute of 2017. He not only preached the Word, he modeled the three principles of a successful church foundation in a timely, effortless manner.
After service, worshipers stood in line for a breakfast of fish, bacon, sausage, eggs, fresh fruit, fruit drinks and coffee. What a way to begin 2018!