Mike Mikurak
By Melissa Mahler, Contributor
PINLLAS COUNTY – Mike Mikurak is running for County Commissioner for the District 3 seat on the Pinellas County Commission, but he's not your typical candidate, having never run for public office.
Mikurak is a retired founding partner at Accenture, Plc and an innovation leader who holds several patents focused on business collaboration and e-learning.  When he was asked to think about running for office, he visited with people throughout the Pinellas community, listened to them and decided he could help make a difference.
Help is the operative word here. Listening is a fundamental tenant of Mikurak's philosophy. He said it should be "government by the people" and that "elected officials need to listen to those they represent not dictate."
He believes it's through collaboration that true change can be accomplished. Sister Sheila Griffin has dubbed Mikurak the "Cure for Pinellas County."  Griffin said he listens and while he's listening, he is helping create solutions.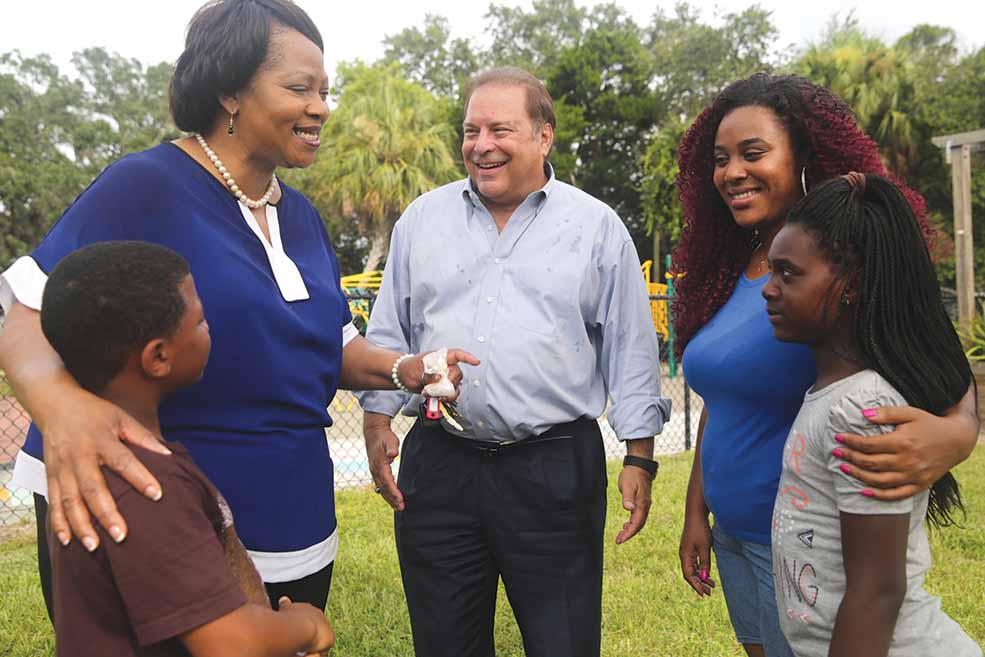 Action is another key to his approach. He and incumbent Charlie Justice have clashed repeatedly over the past months on many issued including fixing the sewer systems in the county.  Mikurak said for too long the infrastructure of the county has been neglected while the area is responsible for dumping about 50 percent of the state's untreated sewage into the surrounding bays and waterways.
"People are being taxed and yet the systems are not being maintained," he said.
Justice called for a taskforce to examine the problem. Mikurak disagrees with his opponents approach.  "We have enough taskforces. We need action not another study," he stated. "We need to start to repair and replace the infrastructure now."
Mikurak said there needs to be real accountability in government with clear paths and measurements for success. Monitor and measure the success immediately is what he did in the business world and he wants to apply that same style to government. He believes that mayors countywide are wiling to work together to improve the community but they want to see a vision that can deliver results.
His plan for Pinellas if elected as County Commissioner includes:
Creating a sustainable job plan with results driven economic development

Focus on improved communication between Pinellas cities and county government, and reduce duplicative and inefficient government operations

Preserve quality of life by protecting the environment, and working to solve transportation congestion and lack of point-to-point travel destinations

Create value driven health care

Common sense business solutions to solve challenges facing Pinellas County
In total, there are seven commissioners that serve together on the Pinellas Commission. Three live in specific residential districts but are elected countywide; four are elected from single-member districts with only the voters within each specific district electing the commissioner from that district. Mikurak is running for the District 3 countywide seat.