St. Petersburg Alumnae Chapter of Delta Sigma Theta Sorority's annual breakfast was a huge success
BY RAVEN JOY SHONEL, Staff Writer
ST. PETERSBURG – Hundreds of excitable children and hungry moms and dads came out to enjoy the 35th annual St. Petersburg Alumnae Chapter of Delta Sigma Theta Sorority, Inc. Breakfast with Santa holiday treat held at Pinellas Technical College last Saturday.
As some tots made arts and crafts, constructed Christmas cards, got their faces painted and nails polished, others decorated cookies and cupcakes before devouring them. Parents were happy to sit back and watch their young ones burn off some of the excess energy from all the sweets that were gobbled down.
This year's chairperson, Tonya Mitchell, said the sisters started preparing for the event back in October. With a team of 13 people, she assigned tasks to the sorors she knew could get the job done.
"I put people in the gifts that they are good at," said Mitchell, who pledge on the campus of Bethune-Cookman College back in 1993.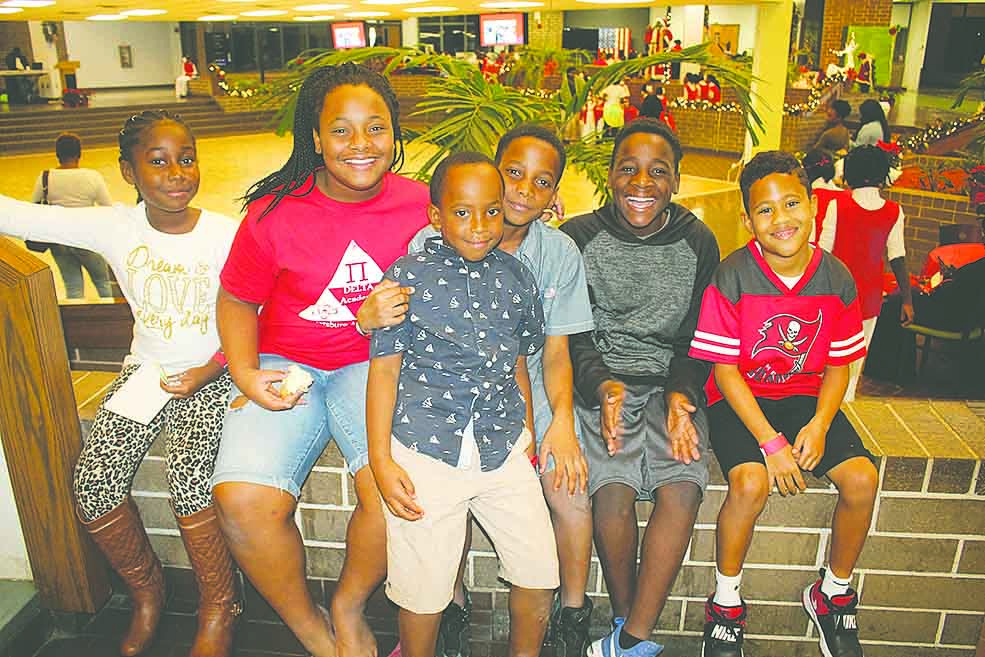 Delta GEMS and the Delta Academy, youth groups associated with Delta Sigma Theta, earned some community service hours by manning the activity stations, while Mr. and Mrs. Claus took photos with those hoping to have escaped the naughty list this year.
Gifts were purchased by the sorority sisters and given out through a raffle format. Mitchell said the annual breakfast is a way of giving back to the community.
"I think this presentation…it represents what we are all about," said Mitchell, explaining that this year the sisters got together and decided to create a Christmas card station where cards the little tykes created will be taken to a nursing home and given out to the residents.
The Breakfast with Santa event got its humble beginnings back in 1981. New pledges were tasked with coming up with a fundraiser to help put on the Mr. Wonderful Contest, and they decided on a breakfast. Since it was such a good community activity, the sisters decided to make it a yearly event.
The first breakfast took place at Campbell Park Recreation Center where the sisters cooked food for about 40 to 50 kids. This year, Sofia Forte Catering cooked up French toast, eggs, grits and sausage.
For more than two decades, sorority sister Yvonne Alsup has played the role of Mrs. Claus, but this year's Santa, who was seen doing the Omega Psi Phi dance, was portrayed by Leander Lester. The sisters asked the fraternity for a Santa, and he happily replied.
So along with hundreds of others, Mrs. Claus and her jolly husband will be back next year when some will be sitting down to their first breakfast and others for their 36th, all in the name of giving back to the community.