(Family Features) Barbecue, grilling, cookout – no matter what you call it, cooking food over an open flame is practically an American pastime. Few other cuisines have such distinctive regional twists and terminology as this fiery favorite. Memphis loves its ribs, North Carolinians their pulled meats and Texas, Alabama and St. Louis, to name a few, have their own riffs on American favorites.
While each regional barbecue favorite is traditionally prepared with beef or pork, more adventurous eaters can adopt the same cooking and flavor techniques but use lamb instead. Swapping proteins doesn't need to be difficult. For example, Californians who like tri-tip can recreate that Santa Maria-style flavor by mixing together salt, pepper, garlic and dried herbs to dry brine a boneless leg of lamb for 24 hours then grill it to their preferred doneness.
Before it makes it to your table, American lamb is raised by dedicated farmers and ranchers with a shared connection to the land, the animals and the local communities they serve. There are more than 80,000 family farmers and ranchers caring for more than 6 million sheep in both small flocks and large operations throughout the United States. American lamb is available year-round and cuts range from loins and shanks to chops and roasts.
If you're feeling adventurous, try these riffs on classic barbecue dishes featuring American lamb. For more tantalizing recipes, visit AmericanLamb.com.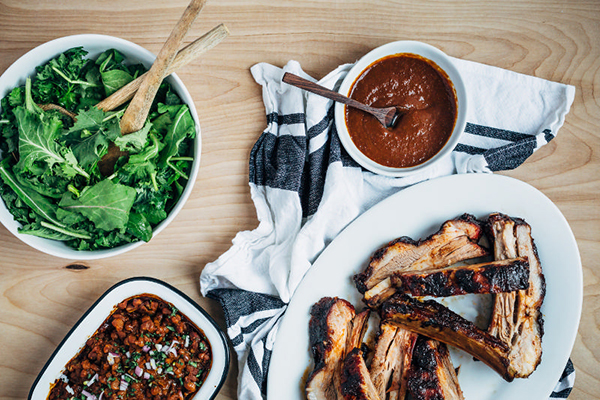 Tender lamb riblets (also known as spare ribs) are sweet and tender when slow-cooked on the grill. These Memphis-style ribs are suffused with a spicy-sweet dry rub, smoked to perfection and brushed with a tangy yet spicy Memphis-style barbecue sauce.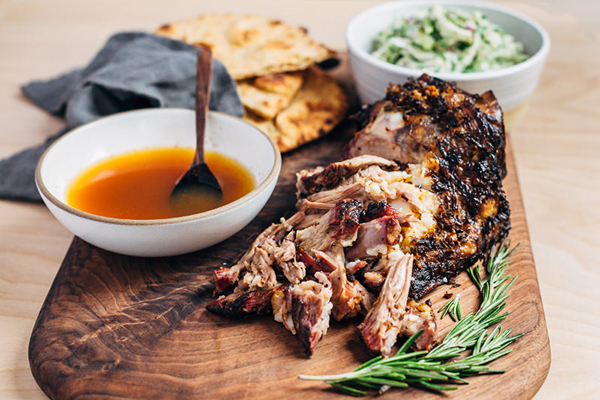 This tender pulled smoked lamb shoulder is rubbed with fragrant citrus, aromatics and spices then smoked until falling off the bone. It's served with a spicy citrus and vinegar sauce, a crunchy, creamy fennel and herb slaw, and grilled flatbreads.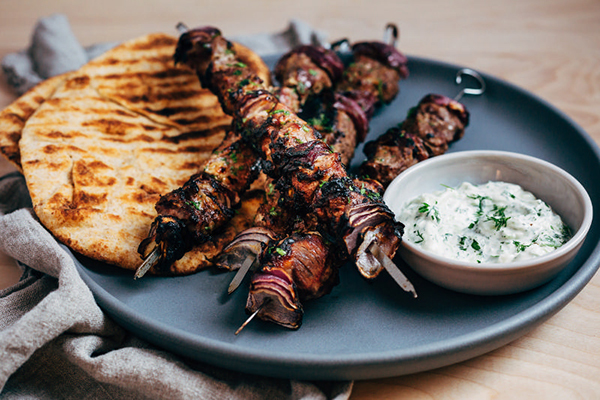 Lamb kabobs are a straightforward, flavorful dish perfect for a relaxed cookout. Bite-sized pieces of boneless leg of lamb are marinated in a yogurt-garlic mix and grilled with red onions until smoky and tender. Serve kabobs with a classic tzatziki and grilled flatbreads.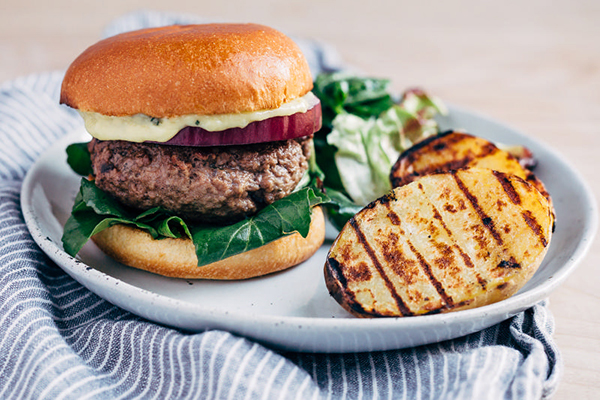 Lamb's unique flavor does wonderfully with just a little char from the grill, making it an excellent choice for burgers. A hint of red onion, garlic powder and sea salt play up hearty taste, while a simple roasted garlic and rosemary spread lends a creamy, herbaceous counterpoint.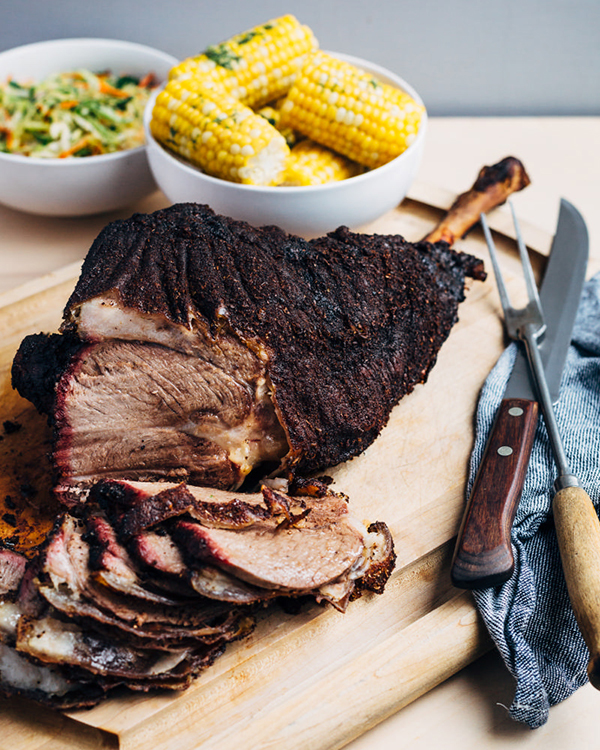 Grilling a whole leg of lamb is a celebratory act and is the perfect centerpiece for an evening spent outdoors. Inspired by Texas-style barbecue, this recipe features a dry rub with toasted spices, vibrant paprika and plenty of kick. This dish is best accompanied by thick-cut toast and your favorite sides.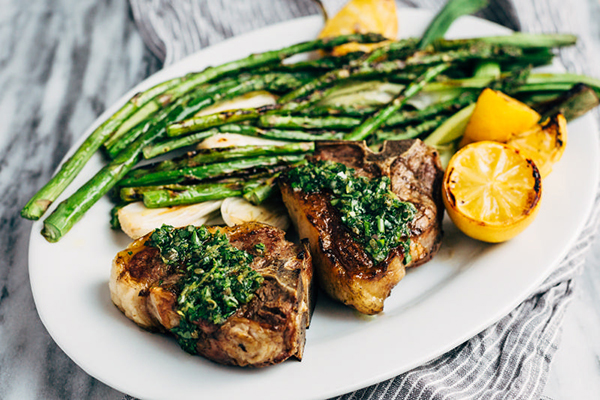 Few cuts of meat are as satisfying as perfectly grilled lamb loin chops with a crispy exterior that gives way to meltingly tender meat. The distinctive flavor of lamb chops – rich with an edge of earthiness – is highlighted beautifully by a refreshing Italian-style salsa verde and grilled lemon halves. Grilled vegetables, dressed simply with olive oil, sea salt and a squeeze of lemon, are an ideal side.
SOURCE:
American Lamb Board