ST. PETERSBURG — The James B. Sanderlin Neighborhood Family Center is excited to announce its Family Field Day and Community Bazaar scheduled this Saturday, Feb. 9 from 11-3 p.m. This will be a fun-filled day for the entire family and FREE to the public.
The Sanderlin Center will be transformed into a kid's paradise with a DJ, face painting, crafts, basketball tournaments and so much more! Not to leave the adults out, there will be food trucks, vendor tables, fitness classes, garden demo and educational workshops.
There will also be drawings for gift cards throughout the day so feel free to bring your wagons and picnic blankets to set up a space while you enjoy the day's activities.
"This quarter, our Family Field Day will focus on health and wellness, fitness, sports and nutrition. The purpose of the event is to expose families to a variety of fun ways to increase their physical activity levels while making healthy lifestyle choices", stated Dr. Celeste Thomas, executive director of the James B. Sanderlin Neighborhood Family Center.
Family Field Days will be held every quarter to increase awareness and access to the local resources available to children and families in the community.
Vending opportunities are available. This is a great free networking event for community agencies to meet potential clients. If you are looking to sell art, jewelry, make-up, services, crafts, etc., vending tables are available for a $10 registration fee, which includes one table and two chairs.
Field Day Agenda
Fitness Classes – Three classes starting at 11:30 p.m.
Healthy Living Workshops – Four workshops starting at noon
Children's Gardening – Three workshops beginning at noon
Visit sanderlinfamilycenter.org to learn more.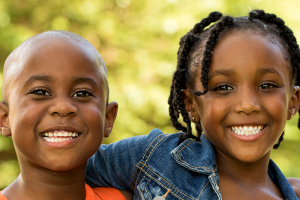 About The Sanderlin Center
Established in 1990, by forward thinking members of the community, the James B. Sanderlin Neighborhood Family Center is a non-profit organization whose mission is cultivating a community where children and families are valued, loved and destined to succeed. The center provides programs that promote the values of education, family life, cultural arts, health, and employment programs to children and adults in South St. Petersburg. The center currently serves more than 200 individuals in the local community.