The new year signifies a new beginning, a time to hit the reset button. It's time to say goodbye to those rolls, bulges and ripples, and hello to the body you've been wanting. A Slimmer You Weight Loss System employs several methods that can help you reach your goal.
Advanced slimming technology
Now you can melt that fat away with Ultrasonic Fat Reduction, a non-surgical weight loss program. This system naturally slims, shapes and tones areas including the waist, hips, thighs and upper arms. It also uses light to increase collagen and elastin formation while contouring the body and creating a slimmer appearance.
Ultrasonic Cavitation Fat Removal
Powerful Ultrasonic Cavitation Fat Reduction uses sound waves to create a strong force that breaks down the contents of fat cells into glycerol and free fatty acids. Excess toxins are removed from the body, and as the area shrinks, one can lose up to three inches around the waist, abdomen and thighs.
The effects, which are very obvious, enhances blood circulation, accelerates decomposition of fat, takes away wastes, effectively remove cellulite, removes stubborn fat and improves the absorption of diet supplements.
The procedure is pain-free and relaxing. If you're looking for non-surgical weight loss and inches in specific areas such as the abdomen or thighs, then this safe non-surgical procedure is your answer.
Radiofrequency Skin Tightening
Do you have loose skin? Our radiofrequency skin tightening procedure transmits radio wave energy through skin tissue, causing the collagen tissue to tighten and regenerate. One achieves skin lifting, tightening and firming.
This procedure can be performed immediately after Ultrasonic Cavitation Fat Reduction, or as a separate procedure depending on your beauty goals. If you don't want to go under the knife, this non-surgical skin tightening procedure is what you've been waiting for.
A Slimmer You Body Wrap
Our body wrap is where an ageless procedure meets modern technology. The procedure is a new approach to an old problem. Size reduction, weight control, exercise and cellulite control have always been a problem. In the past, this meant strict diets, exhausting exercise, deep massage, saunas or steam baths.
However, our body wrap procedure is an advanced development that works on shrinking the adipose tissue of fat called cellulite that is found directly below the surface of the skin. Cellulite is those lumps, bumps and bulges that form on the hips, upper arms and stomach.
Because it is not regular fat, diet and exercise won't help. On any good diet, regular fat will come off, while those cellulite bulges will stay right there. However, the most effective program for weight and inch loss is a combination of our procedure and diet.
The inch loss is not a temporary water loss such as you would experience after a steam bath. What to expect:
Simple and effective procedure — An hour and a half of your time can lead to a significant change. One hundred percent safe and effective.
All natural mineral solution — The solution formula contains all-natural ingredients and is non-allergenic.
Lose inches first visit — Lost inches on first visit plus detoxified softer and firmer skin.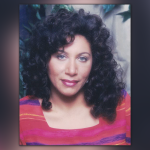 If you have any questions regarding this article, please email me at doctorvalentine@aslimmeryou.us
Dr. Valentine is a weight loss consultant, a health consultant and a chiropractor. You can reach her at 855-771-SLIM (7546) or stop by A Slimmer You at 10300 49th St. N, Suite 211. Log on to www.aslimmeryou.us for more information.