Four Tampa Bay pioneers in the hair industry were honored earlier this month at the Hilton in downtown St. Pete. (L-R) Shelia Tampa, Angelia Fletcher, Thomas Faucette, Donna Bean, William Bennett III.
BY RAVEN JOY SHONEL, Staff Writer
ST. PETERSBURG – Thomas Faucette, vice president of operations for BASiC Hair Care®, author, educator and businessman, could not let 2018 pass him by without honoring four local pioneers in the hair industry. His Dec. 16 banquet paid homage to veteran stylist and trailblazer Angela Fletcher, innovator Sheila Tampa, entrepreneur Donna Bean and pioneer William Bennett.
Ricc Rollins of Ricc Rollins Media and salon owner Frechette Bradley played the roles of master and mistress of ceremonies.
"Each of you who have ventured and open your own shops are trailblazers, and tonight we celebrate the OGs; the original people who decided that 'no' would never be the answer they would receive," said Rollins.
The four honorees have deep roots in the Tampa Bay hair industry. In their heyday, they captivated audiences around the world consisting of thousands, and continue to influence generations to come with not only their hairstyling prowess but also their fashion, fashion shows and makeup innovations.
"These four honorees I have a personal relationship with," explained Bradley. "They were my mentors; they guided me and opened the door to what our industry was about."
And that was what the banquet held at the Hilton in downtown St. Pete was all about. Faucette wanted to give back to those who have given so much to the field of cosmetology and opened doors to other cosmetologists all over the Bay area. The night was about celebrating their excellence, professionalism and entrepreneurship.
Faucette not only wanted to honor these industry trailblazers, but he also wanted the current and up-and-coming stylist to see the shoes they are now trying to fill.
"We have people today thinking that they're creating something, but they're not. They are just duplicating," he said, adding that these veterans are a telephone call away.
"They have big hearts and open doors," he said, urging them to reach out to these seasoned business owners.  "We have people right here in our backyards. We need to reach out to those who have been successful. "
Attendees were treated to a glimpse of what these impresarios of hair and high fashion dazzled the crowds with decades ago. Tampa's segment, "Black and White Styles," featured young models rockin' wild black and white runway looks from their clothes to their hair.
Fletcher pulled out of her theatrical bag of tricks some of the stunts she wowed the crowds with back in her day. Although she didn't have live wild animals on stage—a trope she was known for—she did style hair and applied makeup live on a model, tilting her segment "Your Hair is Your Accessory."
Bean, known for creating trends and having the same clientele for decades, featured three of her clients modeling their natural hair to the sounds of saxophonist Henry Ashwood playing live. She is credited with bringing hair-show fever to the area.
And although recently retired Bennett did not share with the audience his past, he did humbly accept his award.
"There's nothing greater than being blessed by your peers," he said. "It's my honor to accept this award on behalf of all of you who have supported me all these years, and I'm truly grateful for the opportunity."
As the evening came to a close, Bradley, who has either been mentored or personally touched by each honoree, had a few words to say to established cosmetologist and salon owners.
"These people paved the way for me, you and others. As you leave here tonight, remember you're paving the way for someone. Open your doors to future professional, be a mentor, give back to your community."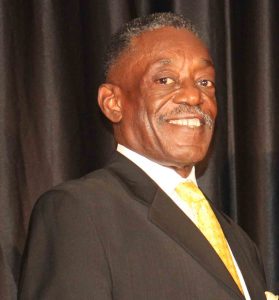 William Bennett III
Born and raised in Florida, Bennett III has gone by the moniker of "frog" since middle school where he was known for leaping great distances in track and field.  A master hairstylist and businessman for more than 40 years, he attended Sunstate Academy in Largo and has been a licensed professional since the 1970s.
Providing hair care for a diversified clientele of all ages and ethnicities, he worked as an educator/platform artist for L'Oréal Softsheen-Carson. Bennett III also taught business management and was lead relaxer instructor for the southeast region.
He has worked abroad in more than 20 countries and has been featured in numerous newspaper articles, magazines and platforms on the main stage at Bronner Brothers International Trade Show.
Bennett III provided many opportunities for apprenticeships to future professionals, giving them a solid foundation on which to build. His infectious personality led people to hang out in his salon long after their service was complete.
He supports his community and continues to give back through church and community service, offering free haircuts to Bay area nursing homes residents. His legacy will always be that of a consummate business owner, mentor, educator and conversationalist.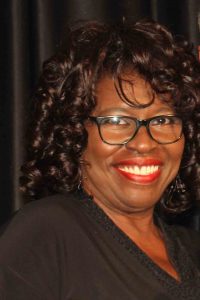 Angelia Fletcher
A Florida native, Fletcher graduated from Dixie Hollins High School and accepted a four-year scholarship to the University of South Dakota Yankton campus, majoring in public relations with a minor in theater. After a brief stint in the corporate world, she enrolled in beauty school at Mirror Lake/ Tomlinson Adult Center in 1984, where she challenged the state with only 600 hours under her belt and passed.
The next seven years, she worked alongside her mother, Willie Mae Fletcher, who encouraged her to enroll in courses and become certified by hair weaving master Clem Lue Yat in 1988. The next year, she took first place for the State of Florida in the area of craftsmanship, which allowed her the opportunity to compete for a spot on the USA Olympic Styling Team.
Fletcher quickly outgrew her mom's salon and opened her own in 1991 aptly named Angelia's Hair Safari because of the jungle theme with cheetah print styling chairs and African artifacts throughout. Between 1992-94, Fletcher received certifications in hair replacement and became a master hair colorist. The latter part of 1994, she was awarded a contract from Home Shopping Network where she was on call to work with various celebrities, her favorite being Diahann Carroll.
Employed by L'Oréal in 1995, she became the head educator for Perma of Paris where she traveled the world teaching the proper techniques of coloring ethnic hair while doing freelance platform work for companies such as Nairobi and Ultra Sheen.
By 2006, Fletcher launched Angelia's Hair Alterations, which featured her own products such as lace front wigs, flex wefts and hair for fusing and sewing. She also started traveling the country teaching her own seminars about hair replacement.
Fletcher's community service includes chairing and co-chairing the American Cancer Society's Relay for Life, ambassador for the National Kidney Foundation, sitting board member for KPS, producer and director of Pinellas County Schools' anti-bullying production and director of Illustrated Ministry at Victory Christian Center Church.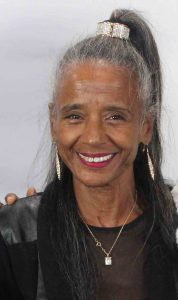 Donna Bean
A native New Yorker, Bean moved to Florida in 1978 after marrying her high school sweetheart Allan Bean. She attended Wilfred's Academy in 1979 and started styling in 1980.
In 1982, she became a subcontractor and platform artist for Alberto Culver, known to most as Motions Hair Care Products. She remained with them for 28 years, traveling nationally as well as internationally. She has been featured in various magazines such as Jet and Ebony and boasts a full layout in Shop Talk.  She has even created a look and learn instructional book to assist licensed professionals with hair cutting and style techniques from beginning to end.
In 1984, she and her husband opened Shear Essence, an upscale salon serving hot tea, wine and smooth jazz. Sheer Essence was the first to light up the city with their elaborate annual extravaganzas showcasing hairstyles and fashions. These showcases opened the industry to work as a family by offering other stylists to participate.
In 1995, the dynamic duo bought and renovated the building at 3425 22nd Ave. S, where the shop thrives today.
After 33 years of marriage, in 2011, her husband passed away, leaving a wonderful legacy and a testament to hard work and perseverance. Shear Essence will be turning 35 years old next month.
Bean has contributed to the Sickle Cell Foundation, Gibbs High School arts program, sorority and fraternity youth and adult organization, local church organizations and served on the advisory board at Pinellas Technical College.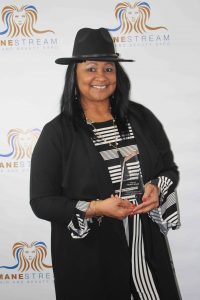 Shelia Tampa
Born and raised in St. Pete, Tampa graduated from Boca Ciega High School and enrolled in Pinellas Technical Education Center's cosmetology program, now known as Pinellas Technical College. After graduating, she immediately started working as a stylist at Dr. Frogue's Hair Styling.
In 1992, Shelia started her own business by opening up Studio S Hair Designs. She was initially the sole stylist, but within two or three months, she opened up to booth renters. Studio S was booming. Tampa and Studio S Hair Designs sponsored several highly successful hair and fashion shows through the years.
Tampa was often asked for consultation by many other stylists, experienced and not so experienced. In late 2004, Sheila closed down her business and moved to Atlanta with her husband. However, she would fly back to St. Pete regularly for certain customers.
In 2007, she returned to St. Pete and eventually started renting a booth at House of Styles, her present work site.
Tampa is well-known and respected as a master cosmetologist. Her contributions to the community include working with Star Status events, St. Pete Prima Donna, a sponsor for Naudia Campbell's Pillow Talk and a panelist for St. Petersburg Chapter of Links, Inc. Career Fair & Education Symposium.
Congratulations from The Weekly Challenger!