Janice Starling-Williams and her resolute team of volunteers from the All Kidney Patient Support Group come together to pack boxes of kidney-friendly food at Daystar Life Center.
BY DEXTER MCCREE, Feature Writer
ST. PETERSBURG — Janice Starling-Williams is a community servant who has compassion for people and a heart for serving. This is how she was as a child growing up in south St. Petersburg, always willing to participate in whatever group activity there was.
Her motivation comes from her spiritual upbringing led by her parents and nurtured by the church. Her parents served the community by opening Starling's Daycare to teach children and their parents how to be contributing and productive citizens.
Starling-Williams grew up in youth ministry and often served as part of Junior Church, where the youth learned to honor and be faithful to God and their parents and how to be community servants. She is committed to that teaching, leading her to serve as a Pinellas County School Board member.
When Starling-Williams became stricken with kidney failure, she used her inner strength to get up and move forward. She leaned on her faith in God, and in 2009, she became a patient advocate and founded the All Kidney Patient Support Group.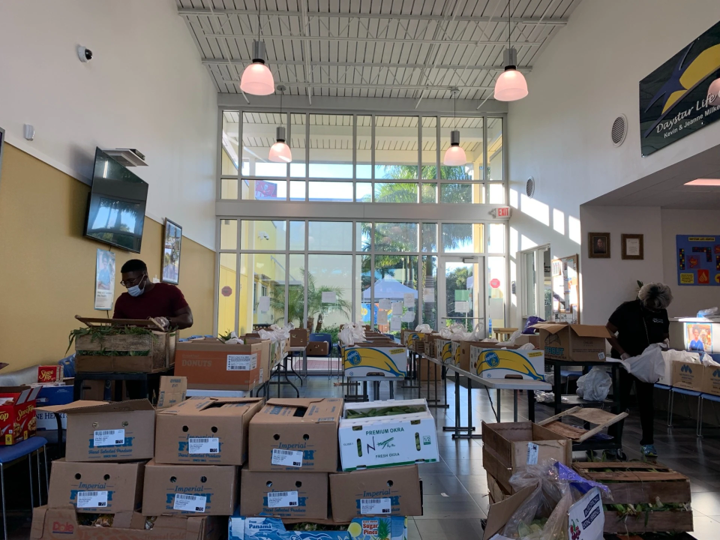 AKPSG provides a place where folks in various stages of kidney failure and treatment can come together to learn techniques to manage their disease, find emotional support and gain insights for navigating the healthcare system.
"Our mission is to transform the kidney community by supporting one another to live a quality life on dialysis or transplantation. Our vision is to have a patient-centered commitment to enhancing the health of individuals through education and shared experiences," said Starling-Williams.
On the third Monday of each month, Starling-Williams, her resolute volunteers from AKPSG and Angelina's Hair Safari come together to pack the boxes of kidney-friendly food. The next day, they position themselves at Daystar Life Center as cars drive up to collect their donation.
Volunteers bring out a box of food and place it in the car. Starling-Willams cheerfully greets each family and records the distribution. As the recipients drive away, a large smile spreads across her face, knowing she has successfully given back to the community.
She spends hours making phone calls and tending to the needs of families in distributing the boxes.
"AKPSG recognizes this is a continued need in the kidney community," Starling-Williams said. "This is primarily due to the prevalence of hypertension and diabetes, both of which are leading causes of kidney disease in people of color."
Kidney disease is more prevalent in those over the age of 60 when compared to the rest of the general population. Starling-Williams said there is a tremendous need in St. Petersburg. In July, they averaged between 75 and 85 recipients. She hopes to continue the program for as long as the need exists.
Registration is required to receive a food box. Distribution days are the third Tuesday of each month from 4-6 p.m. at DayStar Life Center, 1055 28th St. S., across the street from Thomas "Jet" Jackson Recreation Center.
Anyone interested in receiving a food box, becoming a group member, volunteering or donating to the All Kidney Patient Support Group, visit AKPSG at akpsupportgroup.org, their Facebook page or email akpsg@earthlink.net.