(Family Features) For many households, there are some requirements when you make time to prepare a family meal. Each component must be something you can prepare quickly around extra-curricular activities and homework, and it must feature foods that even the pickiest of eaters will happily devour.
These simple recipes can help you focus that precious time on catching up around the table together. Find more family-friendly recipes at Culinary.net.
A Sweet Dinner Idea
Chicken is a favorite for all ages, and this recipe gives crunchy chicken a sweet twist that's sure to earn clean plates. Baked, not fried, these tenders are a healthier take on traditional dippers. The tangy barbecue sauce and sweet honey mixed right into the breading makes them tasty on their own, but even better dipped in a sweet honey barbecue sauce that complements those flavors. Look for more sweet meal ideas at honey.com.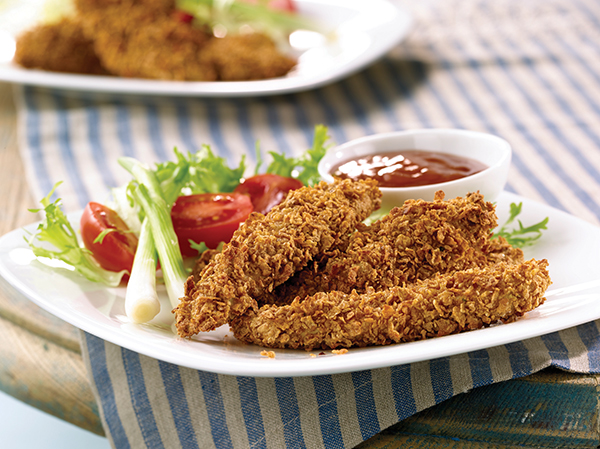 Honey Barbecue Baked Chicken Tenders
Recipe courtesy of The National Honey Board
Servings: 4
2/3       cup whole-wheat flour

2 1/2    cups whole-wheat panko breadcrumbs

1/2       teaspoon salt

1/2       teaspoon pepper

1/2       cup barbecue sauce

1/3       cup milk

2          eggs, beaten

1/4       cup honey

2          pounds skinless, boneless chicken tenders

nonstick cooking spray

Honey Barbecue Dipping Sauce:

1/4       cup barbecue sauce

2          tablespoons honey
Heat oven to 400° F. Cover baking sheet with parchment paper.

In large bowl, mix flour and panko with salt and pepper. In another large bowl, whip together barbecue sauce, milk, eggs and honey. Dip tenders in wet mixture then generously roll chicken tenders in panko mix. Spray tenders with nonstick cooking spray.

To make Honey Barbecue Dipping Sauce: Combine barbecue sauce and honey, stirring together until fully mixed.

Place chicken strips on baking sheet. Bake 10 minutes. Flip tenders and bake until cooked through and outsides are crisp, about 10 minutes. Serve with Honey Barbecue Dipping Sauce.
Create Lifelong Memories in the Kitchen
Give your family an opportunity to spend quality time together in the kitchen by engaging little ones. Simply involve them in the process to teach them some lifelong kitchen skills while having fun.
Turn cooking time into family time with these tips from Uncle Ben's "Ben's Beginners" campaign.
1. Have Kids Set the Table. Convince your kids to help set the table by putting out utensils, plates and napkins. It's a simple task to get children of any age involved in family routines.
2. Let Them Stir. Give those fidgety fingers something to do by letting kids stir ingredients.
3. Get Clean. Use this time to teach food safety as your children help you scrub produce. As a bonus, it also helps reinforce washing hands.
4. Count on the Counter. Put your kids to the test to help count and measure ingredients as you add them to the recipe.
5. Rock 'n' Roll. Blast some fun tunes. This can help hold kids' attention while working.
6. Share the Joy. Make every moment sharable by staging the final product for a quick photo shoot.
7. Have Fun. Dress for the occasion with matching aprons and chefs' hats. Tweak recipes to embrace your family's interests and make dinner something to smile about.
For more tips and tricks on getting kids in the kitchen, and for recipes the entire family can cook together, visit beginners.unclebens.com.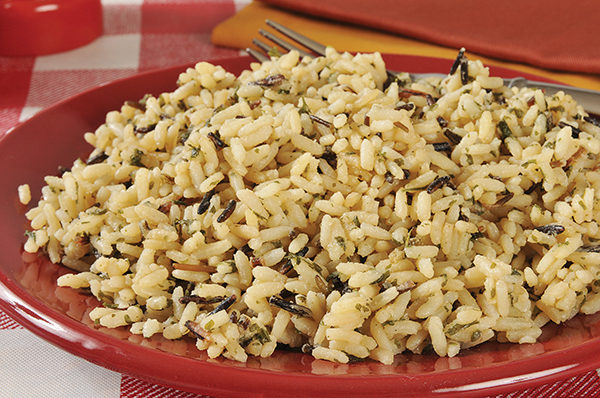 Easy Rice
Prep time: 30-45 minutes
Servings: 6
1          box Uncle Ben's Long Grain & Wild Rice, Original Recipe

2 1/4    cups water

2          tablespoons unsalted butter, divided

2          cups chopped leeks (white parts only)

1/2       cup orange juice

1          tablespoon lemon juice

1          tablespoon finely chopped fresh sage

1          large clove garlic, passed through press

salt, to taste

pepper, to taste

1/8       teaspoon ground cinnamon
In 2-quart saucepan, add rice and spice packet, water and 1/2 tablespoon butter. Bring to boil, cover and reduce heat to simmer. Cook 25 minutes.

In large skillet, melt remaining butter. Add leeks and cook over medium heat 15 minutes, stirring, until soft and golden. Add orange juice, lemon juice, sage and garlic. Cook over high heat 2 minutes, stirring constantly. Add cooked rice to skillet and stir 1 minute until rice is hot. Add salt and pepper, to taste, and cinnamon.
Delicious Dessert in Minutes
These no-bake frozen cupcakes are the perfect size for a light and refreshing after-school or evening dessert. Creamy and tart, they're just the right blend of flavor for a treat the whole family can enjoy. Even better, the prep time is minimal so you can whip up a batch after bedtime and have them ready to enjoy the next day. Or ask your little ones for help with making the cakes for a fun activity together. Find more desserts you can share together at nestleusa.com.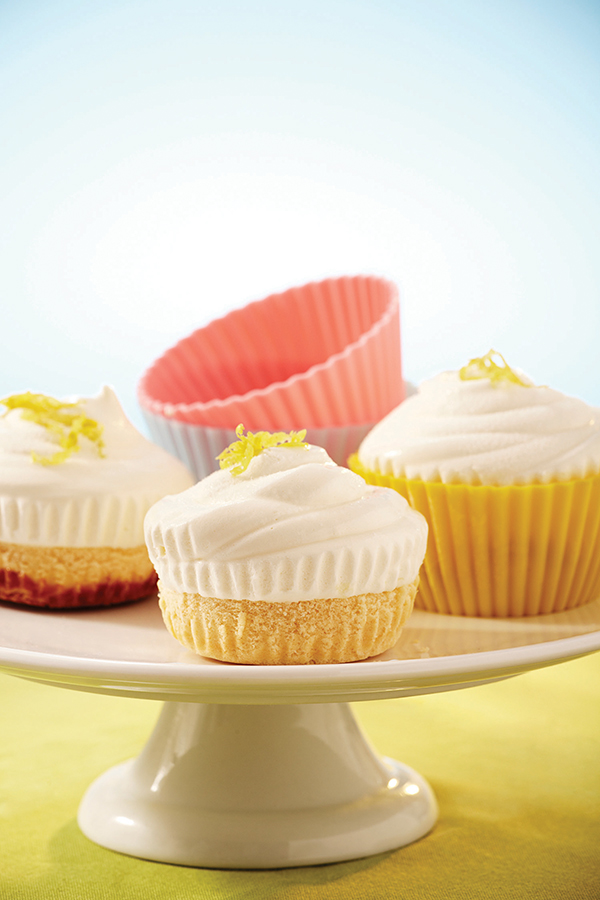 Frozen Lemonade Cupcakes
Recipe courtesy of Nestlé Kitchens
Servings: 18
1          frozen pound cake (10 3/4 ounces), reduced-fat or fat-free

1          can (14 ounces) Nestlé La Lechera Fat Free Sweetened Condensed Milk or Nestlé Carnation Sweetened Condensed Milk

1          container (6 ounces) frozen lemonade or limeade concentrate, partially thawed

1          tub (12 ounces) frozen light whipped topping, thawed

grated lemon peel (optional)
Prepare 18 muffin cups with 18 liners.

Cut pound cake into 18 slices. Using 1 3/4-inch round cookie cutter or appropriate size to fit into paper liners, cut slices into rounds; discard cake scraps or save for another use. Place cake rounds into paper liners.

In large bowl, combine sweetened condensed milk and lemonade concentrate; stir well. Stir large spoonful of whipped topping into mixture. Fold in remaining whipped topping. Spoon evenly into liners.

Freeze 2 hours. Cover; freeze several hours, or overnight, before serving. Garnish with lemon peel, if desired.
Photos courtesy of Getty Images (Honey Barbecue Baked Chicken Tenders and Easy Rice)
SOURCE:
Culinary.net