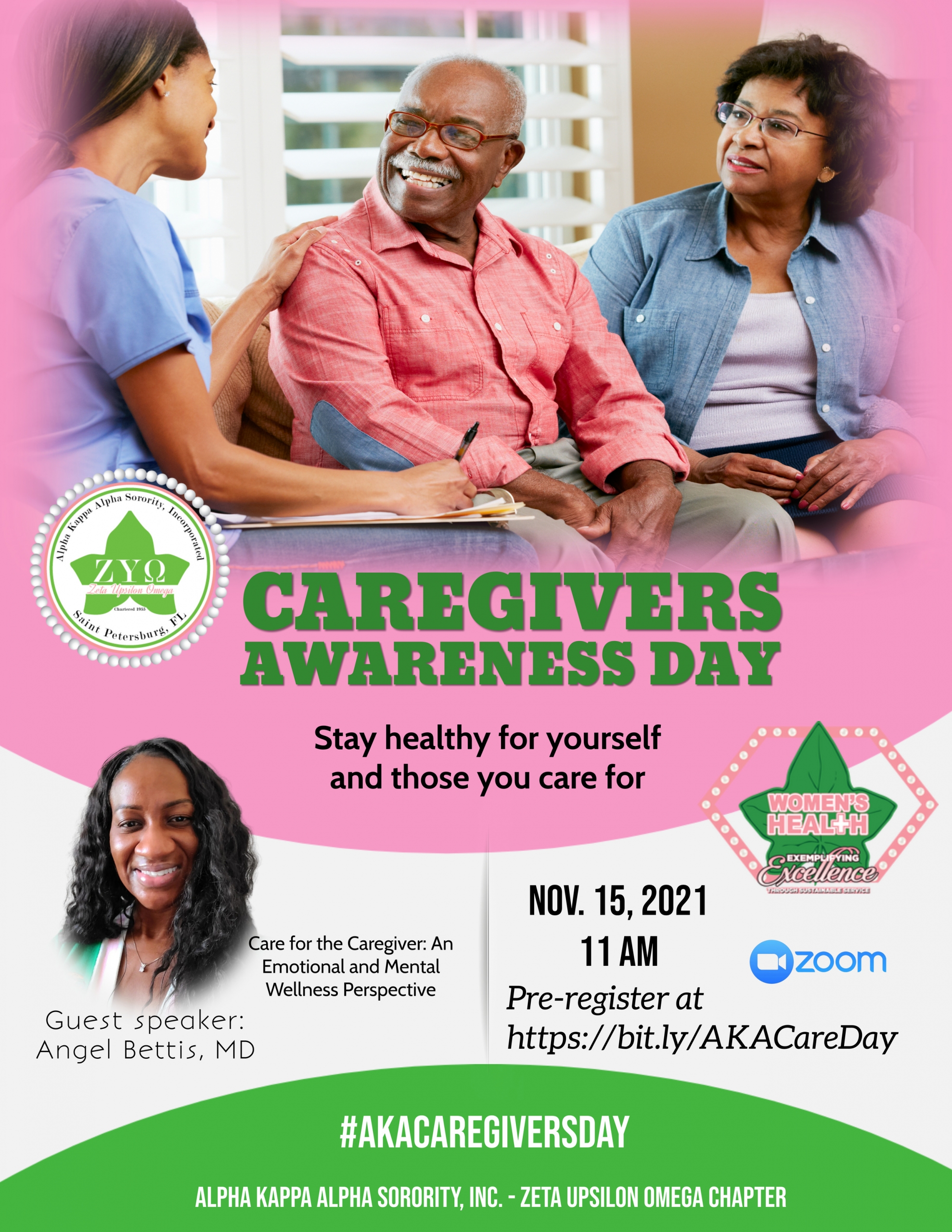 WHO: Zeta Upsilon Omega Chapter of Alpha Kappa Alpha Sorority, Incorporated®
WHAT:  AKA National Caregiver's Day Observance
WHEN: 11 a.m. on Monday, Nov. 15
WHERE: Virtually via Zoom at bit.ly/AKACareDay
WHY: AKA Caregivers' Community Impact Day is a part of the Women's Health and Wellness' Target 2 under the current International President and CEO, Dr. Glenda Glover, Ph.D., JD, CPA.
About the event:
In observance of Alpha Kappa Alpha Sorority, Inc., National Caregivers' Day, members of the Zeta Upsilon Omega Chapter will host a virtual celebration at 11 a.m. on Nov. 15 to honor those who provide care for a family member or friend.
According to Dr. Cheryl Wardell–Young, a local psychiatrist and sorority member, "Whether it's caring for a spouse, child or aging parents, caregivers do what is needed to take care of their loved ones."
The virtual event will feature testimonials from caregivers and discussion topics about the importance of good mental health habits, extending grace to yourself and understanding when to say no, and when to ask for help.