Lead theater instructor at John Hopkins Middle School Andrida Hosey retires after 23 years of expanding children's minds through the arts. Friends and family show up and out on June 25 to show her some love at her retirement party held in Flora Wylie Park in downtown St. Pete.
BY JOYCE NANETTE JOHNSON, Staff Writer
ST. PETERSBURG — The accolades, celebrations, and heartfelt farewells have been many for Andrida McCall Hosey, who, after 23 years of dedicated service, has retired from John Hopkins Middle School Center for the Arts, Journalism and Gifted Studies.
The recognition has been justly earned for this dynamic educator and former lead theater instructor whose energetic spirit is fueled by her love for her students, community, and the arts, all tied together by her signature warm hugs.
Andrida Hosey and her husband Boyzell Hosey, former deputy editor at the Tampa Bay Times and now a senior editor for visual storytelling at Pro Publica, have been a positive fixture in the community since 1999.
Originally from Pittsburgh, as a young girl, Andrida first became fascinated by the world of performing arts, notably dance and acting, during a visit to a local library.
"I was 8 years old, and I read the lyrics in 'Madam and Her Madam' by Langston Hughes," she laughed. "I wanted to be Madam, who was sassy."
Hughes' poem indicates the relationship between a Black woman who works as a maid for a white family and how she effectively said enough and stood up for her self-respect and rights during a time of intense racial discrimination.
In Andrida's childhood home, her mother and grandmother nurtured her love of music, acting, and dance.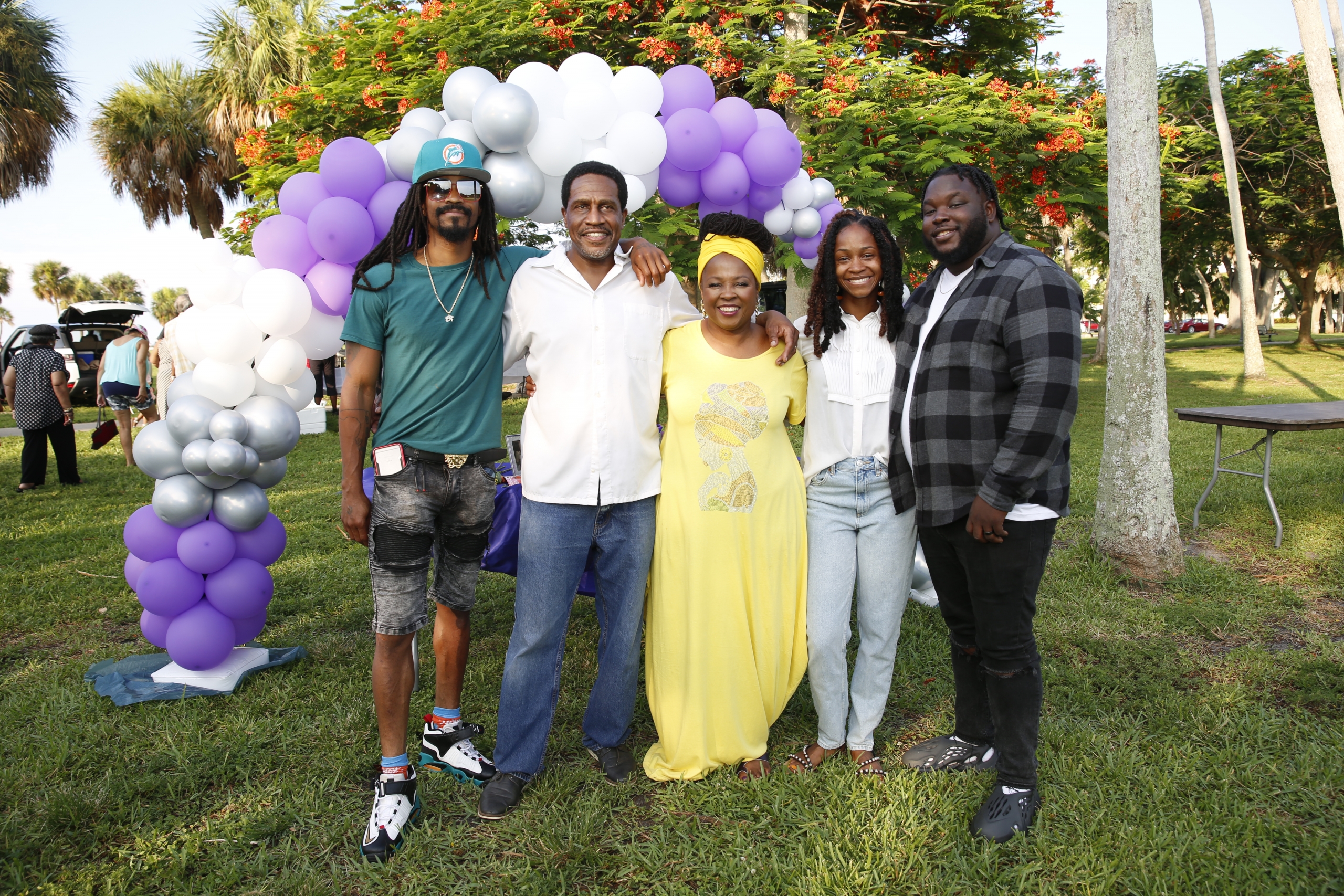 "My mother was a lover of music," she said. "My mom loved jazz and Motown. My grandmother wanted to be an actor but was born in the 1920s, so she did not have that opportunity."
Andrida related how when her grandmother saw one of her first performances, she was overcome with emotional pride.
At the local YWCA, a 10-year-old Andrida began her early training by taking classes for dance and acting. She continued her studies in modern jazz dance at the Selma Burke Art Center and ballet at the University of Pittsburg at 14.
After high school, Andrida attended Marquette University and became the first Black person to graduate with a Bachelor of Arts degree from the theater program. Her college years were rewarding but being the first Black person in the theater program brought its own unique set of challenges.
"It taught me about being resilient and strong regardless of what other people feel," she stated intensely about some aspects of her college experience. "Being unfavorably judged because I'm Black."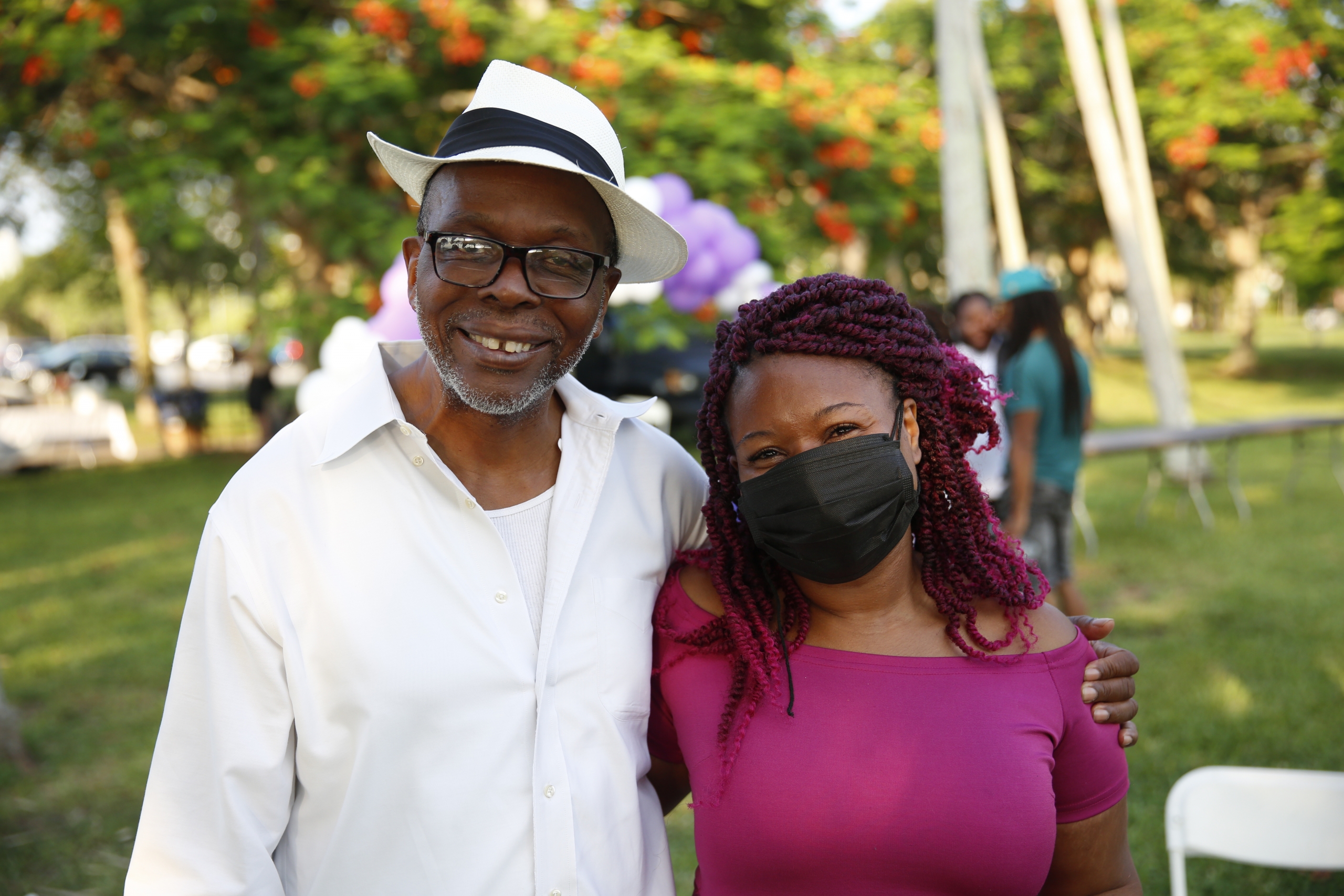 After graduation, Andrida sharpened her acting skills, appearing in productions in the Chicago, Milwaukee, and Pittsburg areas at Hansberry-Sands Theatre Company, University of Pittsburgh Kuntu Repertory Theatre, Three Rivers Theatre Company and RedBarn Theatre.
Andrida and Boyzell have been together for 34 years and married for 29. They were one of four couples featured in the February edition of the AARP Magazine, sharing their secrets for a successful, long-term relationship. The Hoseys said their partnership is built on love, respect, and pride.
"I knew we were going to be together forever the day we got baptized together," Andrida said. "It was something about being in the Lord's house, being reborn again together in the water, and also getting married on the same day as my grandparents did, and they were together 65 years."
Andrida gushed about her first impression of her future husband, mentioning his dimples, personality, and conversational skills.
"Boyzell was 23, and I was 30, but he has an old soul. He's a true romantic and a God-fearing man. We pray together. We still dress up and go on dates to still be excited, flirtatious, and to keep the spark alive."
In 1999, the couple relocated to St. Petersburg, where Andrida began her long career at John Hopkins Middle School, a magnet school for the arts that focuses on dance, music, theater, vocal and visual arts.
John Hopkins is unique because it offers students a hands-on approach to working and learning about the different aspects of the arts, including lighting, costumes and sound design.
"We have a stage, sound booth, and auditorium," Hosey said proudly of the school." This makes a difference because other schools only have a gym or cafeteria to practice in.
During her long tenure at John Hopkins, Andrida directed numerous musicals and plays, including "The Wiz," "Godspell," "Little Mermaid," and "Seussical."
"I'm mamma bear proud," Andrida exclaimed as she listed some of the accomplishments of the students, including Critics Choice Awards and Superior Awards in state and district drama festivals.
"It teaches them confidence and to believe in yourself," she said, explaining how the program expands students' horizons. "I always want them to explore things and look at them in different ways."
Andrida credits her 12 co-workers in the theater program for assisting her and the students in their successful ventures. She is especially grateful to Mike Bruno, a tech director.
"I started the day by giving everybody a hug. There are no arguments," she said. "Whatever I do to help, I do, and I make sure people know they are appreciated. They do a great job of inspiring the students."
Over the years, Andrida has also been an active participant in the Tampa Bay performance arts scene for many years. Her resume is most impressive:
"Sounds of the Civil Rights Movement: The Power of Song"
Stage readings for "Brown Girl in the Ring" directed by Erica Sutherlin for Your Real Stories
"Table 19" directed by Jeffrey Lorick at the West Coast Players Theater
Founding board members for Studio@620
Original cast members of the plays "Black Nativity" and "Manhattan Casino" both directed by Bob Devin Jones
Hosey also finds time to volunteer at her church, Bethel Community Baptist Church, where she founded liturgical dance groups where members range in age from toddlers to 80 years young. It is a labor of love that she's done for more than 22 years.
Her dedication to the community has not gone unnoticed. Andrida has been recognized and honored by the St. Petersburg Alumnae Chapter of Delta Sigma Theta Sorority for its Arts and Letters Commission Award, Sigma Gamma Rho Sorority, Footprint Service Award, Gathering of Women Art, Cultural & Heritage Award and the Impact Award from American Stage.
She is excited about the next chapter in her life, focusing more on voiceover work and acting. She's already appeared in two commercials.
"This is the season that God placed me in, and now it's time for me," Andrida finished with that trademarked wide, warm smile known to many.