Chief's Creole Café opened its doors in the fall of 2014 and has seen great success
J.A. Jones, Staff Writer
ST. PETERSBURG — Elihu Brayboy was never just a restaurateur.
He and his wife Carolyn opened

Chief's Creole Café

four years ago with a menu and décor that celebrated his mother, Mary.
But the couple – he was a community-developer/lender and real estate investor and educator while she was a long-time employee at IBM — had initially planned to rent the space to another restaurateur.
"We really weren't in the restaurant business," he said, "we were 65 years of age and had never opened up a restaurant."
The Brayboys acquired the two buildings on the corner of 22nd Street and Ninth Avenue South in January of 2013, which sat empty for 35 years when they purchased them.
"I grew up here…this was my village," shared Brayboy.
Still passionate about the vibrant community he was raised in, he couldn't help relating some of the rich histories of the more than 150 black businesses along the 22nd Street corridor, and the self-sufficiency the black community enjoyed before integration.
Brayboy recalled the struggles they encountered trying to get tenants in the space. They interviewed 12 African-American entrepreneurs or restaurateurs — all of whom declined with the same reasons: "That's a bad area of town," "the black community won't support you" or "white America will never come down to 22nd Street and do business."
But, they've all been proven wrong. Today, 65 percent of Chief's clientele is white, while 30-35 percent is African American. And they come from not only St. Petersburg but Tampa, Brandon, Sarasota as well as tourists from out of the state or the country.
"People come because they hear about the food. Food is a barrier breaker. If you've got good food, it doesn't matter where you're physically located. People will come to you," Brayboy asserted.
This fall, people can look forward to a new offering as the couple opens the barbecue-focused Chief's Smoke House, and alongside that will be the Creole Quarter, which will offer rental space for private parties and events.
As the Brayboys continue to bring delicious fare to the corridor, they're also about break ground on a long-envisioned destiny: The Isaiah Project.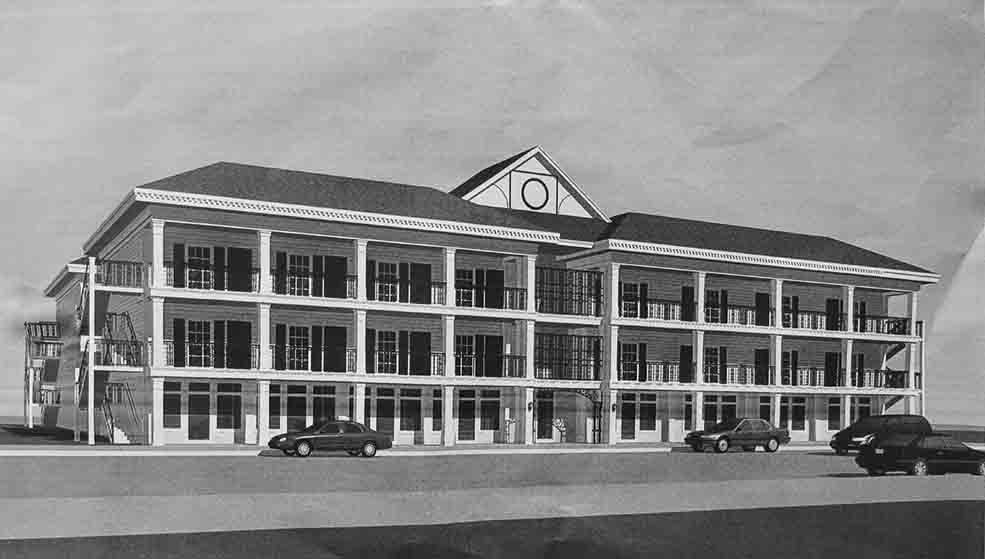 "Carolyn and I, when we started buying buildings here on 22nd Street, were small community developers. We wanted to take buildings and turn them around, make them better, make them useful."
Their goal was bigger than one restaurant or building.  When the City of St. Pete agreed to sell them the two lots next to the Brayboys' two empty lots – still vacant after the historic Merriwether building was destroyed during Hurricane Irma — their destiny came into focus.
The Isaiah Project already had a mission and a goal to house women who have had negative interactions with the criminal justice system and experienced hardships in finding fair housing.
Brayboy noted that the shortage of low-income housing in St. Petersburg — which already makes it hard for those with incomes of less than $50,000 to find housing – created an almost insurmountable task for those returning from incarceration. "We need to shore up the bottom."
Officer Tiffaney Cooney, a 23-year veteran at the Office of Corrections, said the need for affordable housing for women is great.
"I see where offenders are turned down, women with children – it's hard to place them. We have the Women's Residence…the Mustard Seed…but sometimes there's a waiting list," she acknowledged.
While there are a few options, Cooney said there are not enough. "This is a wonderful idea for our community as a whole and not just African Americans."
Brayboy said the project began to take hold in 2008 when Carolyn "had a word from God. The word was Isaiah 61:4 that we are to restore, rebuild and renew the ancient ruins for many generations."
He recalled that before they started renovations on the corridor, it did indeed fit the description of "a ruin."
"Our goal is, how do we turn a community around? How do we take vacant lots and how do we take old buildings and restore them? God gave us the idea – he gave us an assignment."
And while the busy couple–both approaching 70–have many friends and contemporaries who ask why they're still working so hard, for them the reason was is simple: "We're on a mission…and this is our mission ground."
Chief's Creole Café is located at 901 22nd St. S, St. For more information, call (727) 498-8979 or visit

chiefscreolecafe.com

.
To reach J.A. Jones, email jjones@theweeklychallenger.com