Owner: Sherika Dixon
Years in Business: 5 years
Location: Riverview
On Green Book:  greenbooktampabay.org/listing/bizzy-bee-errands-concierge-service/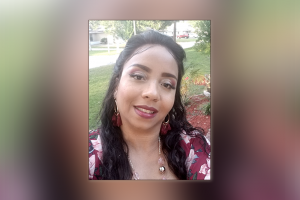 Sherika Dixon is the owner of Bizzy Bee Errands and Concierge Service, which offers light housekeeping, shopping and modified pet services. The company also provides house-care services, light yard maintenance and pickup/drop off services.
Dixon shared, "After serving in the US Navy, I was looking for another career where I could help people. I've held numerous positions involving helping others — nanny services, medical/dental assisting, bus driver, teacher, owning my own home daycare."
Dixon also ran a massage business and a nonprofit. But it was being a busy mother of four, she said, that helped her realize "the need for a set of extra hands." She realized there would be value in giving those "extra hands" to other working people and the elderly.
While Dixon initially geared her services to the busy mom and seniors, she has also catered to disabled veterans — especially those with PTSD, she noted. And now her services have also expanded to include business, as well as in and out-of-state customers.
Dixon said people love her business because her services "allow you to have time to do things you want to do — and you leave the 'bizzy' work for us!"
To learn more about Bizzy Bee Errands and Concierge Service, visit bizzybeeerrands.com.