PINELLAS COUNTY — Pinellas County Schools wants to assist graduating seniors make their next move after high school. In a few months, this school year will come to an end, and seniors will transition to another chapter in their lives.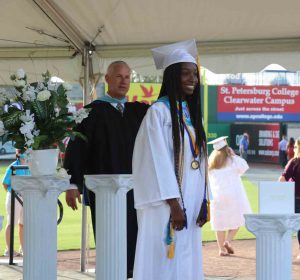 They will either decide to become a college or technical career student, military enlistee or employee. The district wants to make sure that this decision is one that will bring self-fulfillment and happiness.
To assist with making post-secondary plans, Pinellas County Schools has provided a brief survey that will allow the district to help graduating seniors find the right resources to pursue their goals after graduation.
Seniors, please select from the list below what best describes your plans 90 days after graduating from high school. Return your answer, along with a way that we can contact you to Dr. Lewis Brinson, the district's Minority Achievement Officer. He can be reached via email at brinsonle@pcsb.org or by mail, P.O. Box 2942, Largo, Fl. 33779-2942.
Enrolled in college
Enrolled in a career or technical school
Enlisted into a branch of the military
Employed full-time
Other