BY KARIN DAVIS-THOMPSON, Staff Writer
ST. PETERSBURG – The non-profit organization EveryDay Hero Project will be able to donate more than 1,500 pounds of food to food pantries throughout Pinellas County thanks to an award from the MLK Days Day of Service.
Catalina Farrington, executive director of EveryDay Hero Project, said sometimes it just takes one person to make a difference. A few years ago, Gwen Brown, a senior resident at the Harbour's Edge Apartments, approached Everyday Hero about the low inventory at soup pantries once the holiday season was over.
With all of the donations, many people make during the heart of the holidays, Farrington said it's easy to forget that there are still people in need long after the season has ended.
"No one thinks about that," she said. "So we worked with her to put a food drive together."
In its first year, the effort collected nearly 650 pounds of non-perishable goods. And in the second year, 750 pounds were collected.
But organizing the effort took a lot of work and Brown said she wanted to continue as a volunteer but hoped EveryDay Hero would lead the charge. Just about that time, the group became a recipient of the MLK Day of Service grant and was able to collect approximately 1,500 pounds.
Farrington said they are excited about what year four will bring.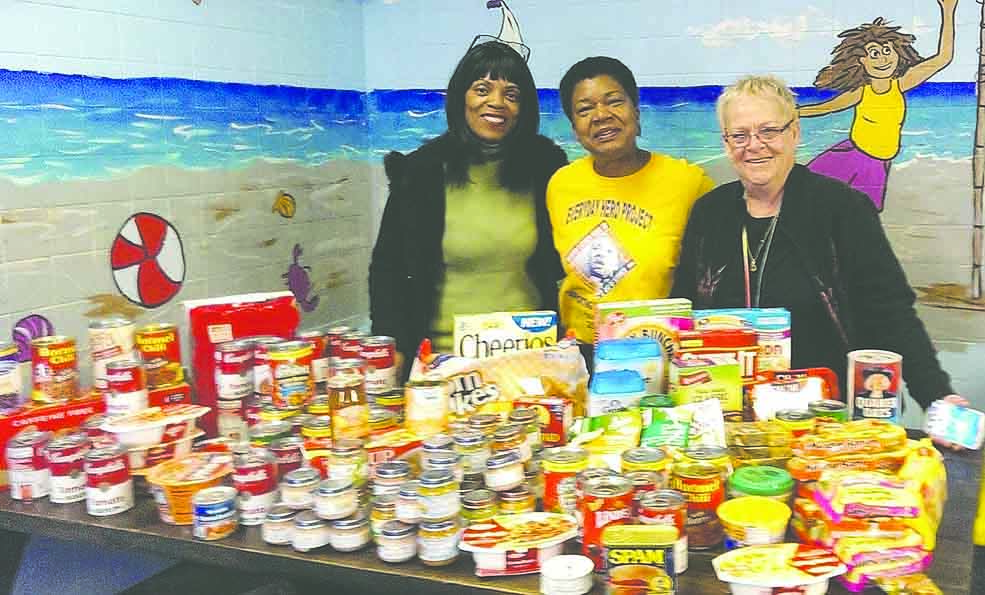 "We have people collecting all over the city," she said.  "We started on Halloween, canvasing for canned goods while kids canvassed for candy."
EveryDay Hero is proud to be a recipient of the grant for a second year. Farrington said working to improve the lives of members of the community is at the heart of what Dr. King was all about.
"Dr. King stood for coming together and working together for the community," she said.  "It helps us to think of what we can do to not be complacent and pass that on to the next generation."
On Monday, volunteers will meet at the Harbour's Edge Apartments to sort and divide the donations. All food will be distributed to the People That Love Mission, Positive Impact, Operation Hope of Pinellas, Bethel Metropolitan Church and Mercy Keeper's Food Pantry.