Danielle, James and Peyton Flynn
BY ALLEN A. BUCHANAN, Staff Writer
ST. PETERSBURG – Thanksgiving is a time to reflect on the precious gift of family from personal family gatherings to large community events such as the fifth annual Fall Festival sponsored by James Flynn, Your Southside Lawyer.
This year's festivities got underway Sunday, Nov. 19 in the parking lot of Tropicana Field.
"If we all blend and work with the community, we will all become one," said Flynn, who highly values his connection with the community.
Local entrepreneur and businessman Jeff Copeland echoed Flynn's sentiment.
"Actually, people still care about people and about how people live," stated Copeland. "We want people to rise above the occasion. We can't change history, but we can make the future better."
Children hovered around their parents and grandparents in food lines for free freshly boiled crabs, hot dogs, hamburgers, spare rib sandwiches and assorted desserts. Other kids tested their skills in bungee jumping, rock climbing and horseback riding.
Adults started showing off their dance skills to the old and new school jams mixed by Anthony Ragster, DJ CHILL and Maurice DjaySpank Long.
St. Petersburg's Police Athletic League Drum Line made everyone's heads turn in amazement with their musical precision and excellent execution.
Chairs and bleachers near the main stage filled up as radio personality Queen B from 95.7 The Beat introduced "95 South" of "Whoot There It Is" fame. The Miami-based artists evolved from the era of "2 Live Crew" with their sexually explicit lyrics that raised a lot of eyebrows.
When the group performed "Tootsee Roll," which was recorded with the "69 Boyz," the crowd responded as if it were 1994 all over again.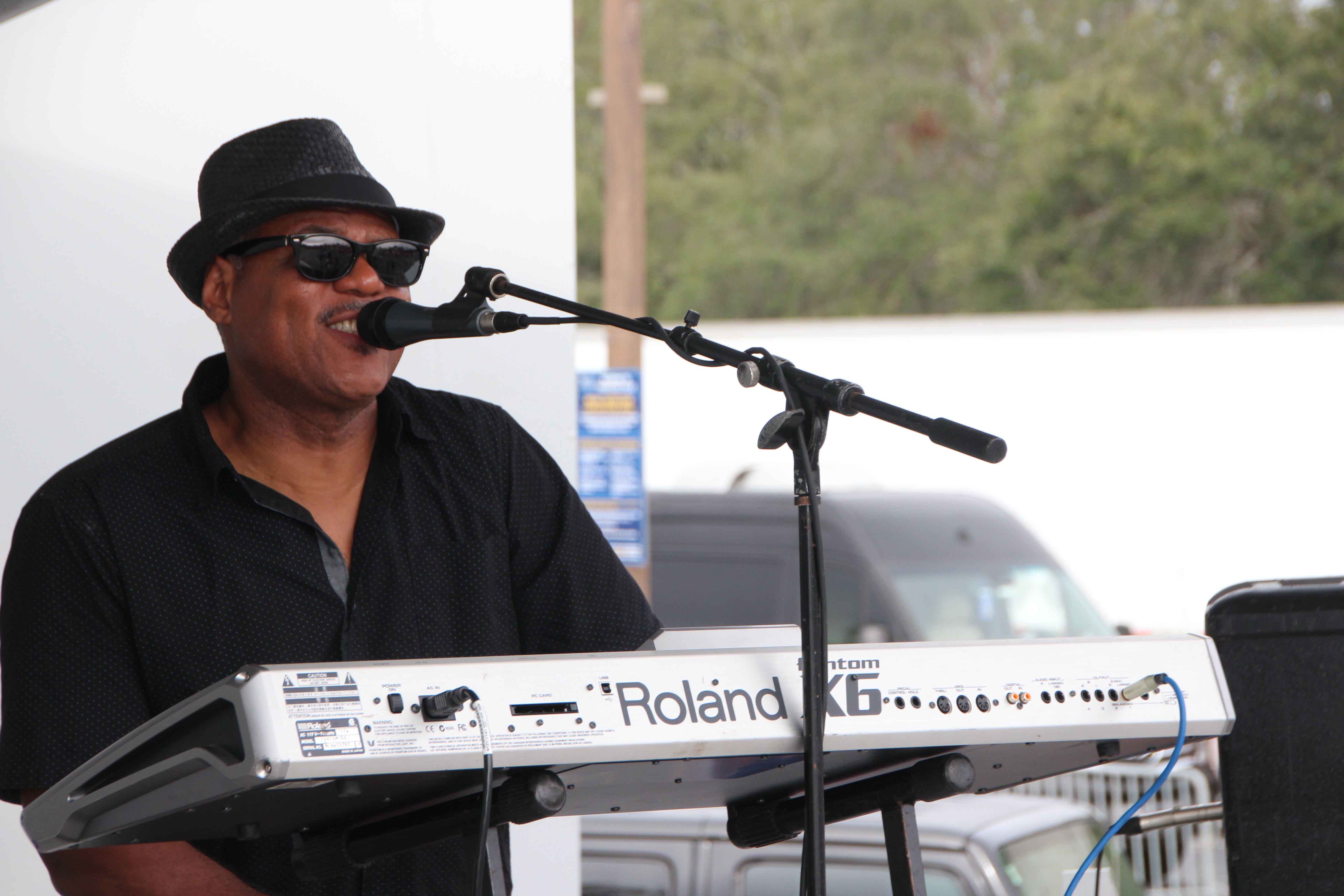 Local legendary jazz great Shawn Brown reminded everyone about the depth, breath and historic significance of African-American music on the national and international level before performing some of his greatest hits.
A story within a story
Many, if not all, festival goers saw a young man with a red shirt and blue jeans shaking a tail feather.
"Why that's Jacob," said Wanda Lawson.
Jim and Wanda Lawson watched their former foster child dance with complete abandon at the festival before interrupting him with a hug.
"Jacob Joyce, he's a wonderful fellow and can dance like that all day long," said Wanda, noting that they fostered him for five years until he aged out of the system.
"He would go to the end of our driveway and dance. That's what he does," she said.
"I'm in a rooming place now," said Joyce. "And it's OK."
From "Tootsee Roll" to turkey giveaways
Once the 18-wheeler positioned itself for the giveaway, more than 50 volunteer workers scattered in an organized fashion to their posts. The handlers inside opened the back end of the truck, picked up the frozen turkey crates and passed them down to the runners who stacked the crates neatly underneath the tent where they would be handed out.
Pinellas County Democratic Black Caucus President Trevor Mallory, City Council member-elect Gina Driscoll and Deputy Mayor Dr. Kanika Tomalin and her children all helped distribute 1,500 turkeys.
Many happy recipients paused for pictures as they departed to get ready for the big family day on Thursday. A good time was had by all.