L-R, Randy Russell FHSP's president, Carl Lavender, Jr., chief equity officer of FHSP and Gloria Johnson-Cusack, senior advisor to the president of Florida International University
BY FRANK DROUZAS, Staff Writer
ST. PETERSBURG — The Foundation for a Healthy St. Petersburg (FHSP) held the Pinellas Race Leadership Council's inaugural meeting on Dec. 1. Aims of the Zoom meeting included encouraging multi-sector leaders to advance Pinellas into the most anti-racist county in the United States.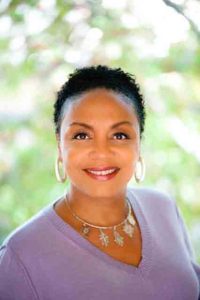 Gloria Johnson-Cusack, senior advisor to the president of Florida International University, delivered the keynote speech and expounded upon how facts and trends that tell us the status quo of institutional racism cannot stand.
"People of color are not going away," she said. "I mean that literally and figuratively. The demographic trends show that we will continue to be significant and therefore, a needed workforce, and we will continue to be significant as a woke political force."
Allies of people of color who want a more just and equitable world are growing as well, she noted, adding that it is especially true among young people.
"Together, these and our constituents will continue to influence the expectations of consumers and the labor force," Johnson-Cusack said. "The global labor force."
All leaders who lead any kind of organization will need to meet these persistent needs, such as the needs of the global market, the needs for human beings to be healthy and productive and the needs to meet growing expectations of fairness and cooperation.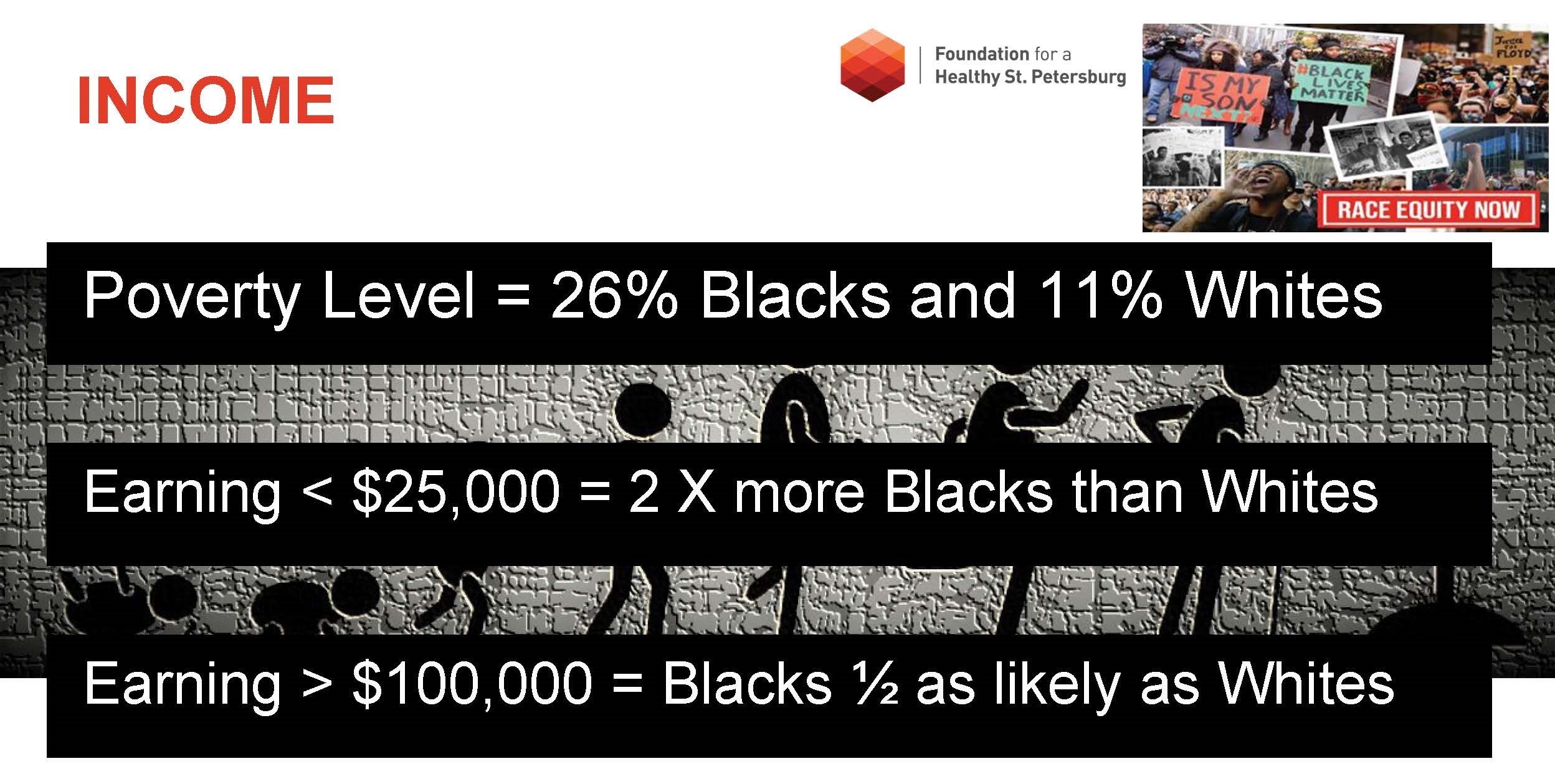 She said leaders in higher education are actively institutionalizing diversity, equity, and inclusion as an enterprise-wide strategy. As is the case with USF's St. Petersburg campus and other universities, goals include achieving more diversity among faculty, changing curriculums to expand cultural learning and creating opportunities for minorities to become more active.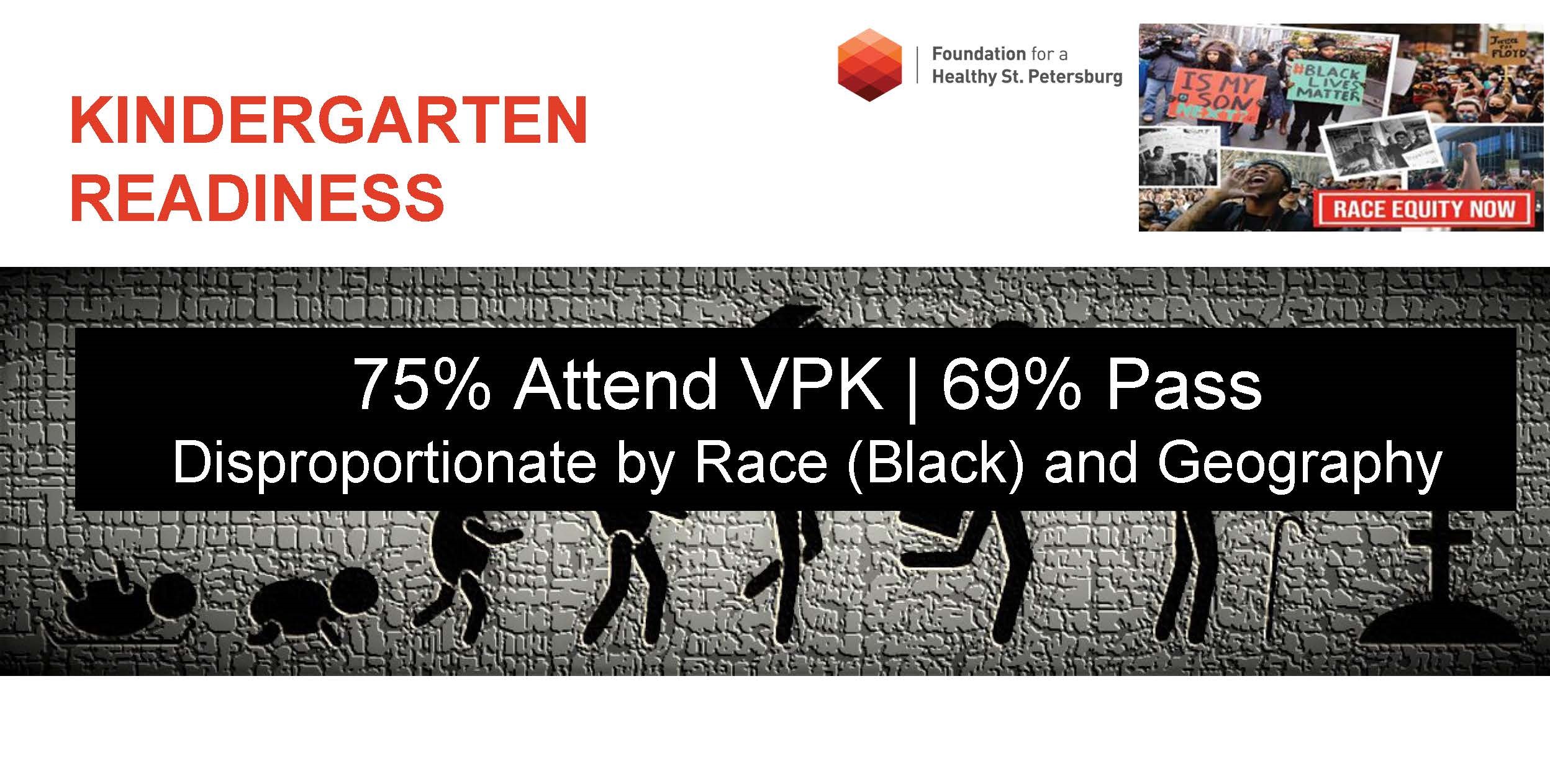 Martin Tadlock, regional chancellor USFSP, St. Petersburg College President Tonjua Williams, Dean Michèle Alexandre, Stetson University College of Law all participated in the meeting.
Johnson-Cusack said that too many people are only just now realizing the depth of racist policies, ideas and institutions.
"Why'd you have to go see it on television, "she said, "and not hear my lived experience and hear what [we've] been saying for decades? It's sad."
Ultimately, she hopes the council's open exchange of ideas can help shed light on issues and provide answers.
Dr. Katurah Jenkins-Hall, chair of the Board of Trustees, Foundation for a Healthy St. Petersburg, noted that the Foundation has assembled a group of system leaders from various spheres, including education, justice, business and government.
"Together, we each have a role in closing the race equity gap in our county," she said. "We envision a county where health outcomes can no longer be predicted by race. Infant mortality, diabetes, stroke, high blood pressure, mental illness and — our latest and greatest challenge, COVID-19."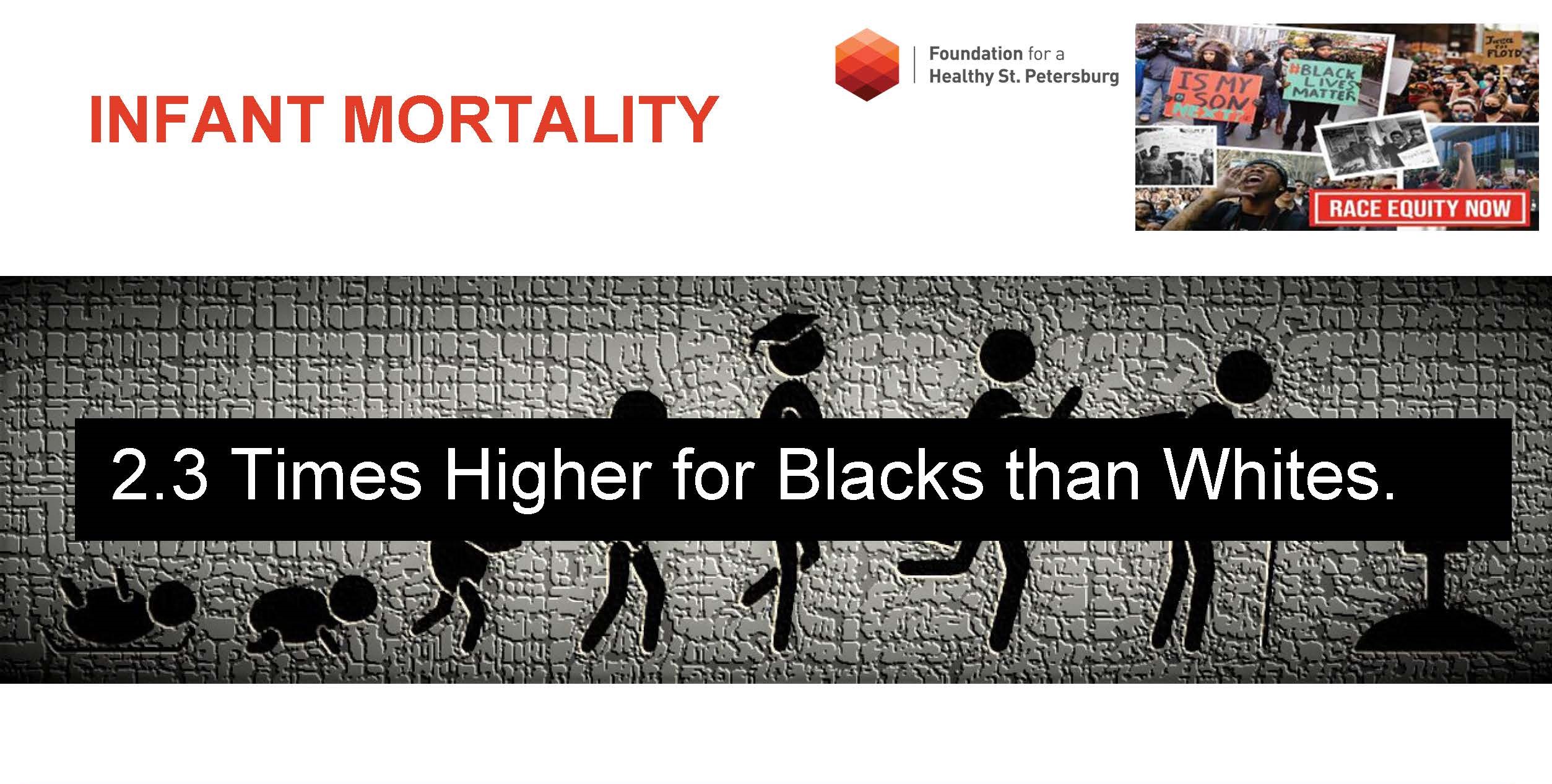 The meeting was filled with those who can affect policy and change the lives of Pinellas County residents such as Mayor Rick Kriseman, Police Chief Anthony Holloway, Juvenile Welfare Board CEO Beth Houghton, Nadine Smith, executive director, Equality Florida, Watson Haynes, president and CEO of Pinellas County Urban League, CEO Jaclyn Boland, Hispanic Leadership Council and so many more.
Randall H. Russell, president and CEO of FHSP, pointed out the disproportionate rate of coronavirus infection for people of color in the county and hopes these council meetings will help effect much-needed change.
"When we talk about systemic change, it isn't one actor, it isn't one person acting alone, it isn't one system," he said. "That's been the problem. Our systems have evolved. Our evolution of how we deliver services to other humans has evolved. The federal government, the state government, the county regulations. Those of you in public service absolutely know how complex it is to weave through, let alone have a mighty mission, like solving racism. And that mighty mission didn't get here overnight, and it won't get undone overnight."
Russell said that in bringing the best service to those that are the highest in need, the Foundation now has a rare opportunity to insist "that we focus and look at race equity to achieve health equity over the next coming years."
He presented a "race equity dashboard" in which he pointed out some startling disparities in the county. For example, infant mortality is 2.3 times more likely to occur in African Americans as it is in whites. Also, two in three Black people as opposed to one in three whites do not pass at the third-grade reading level.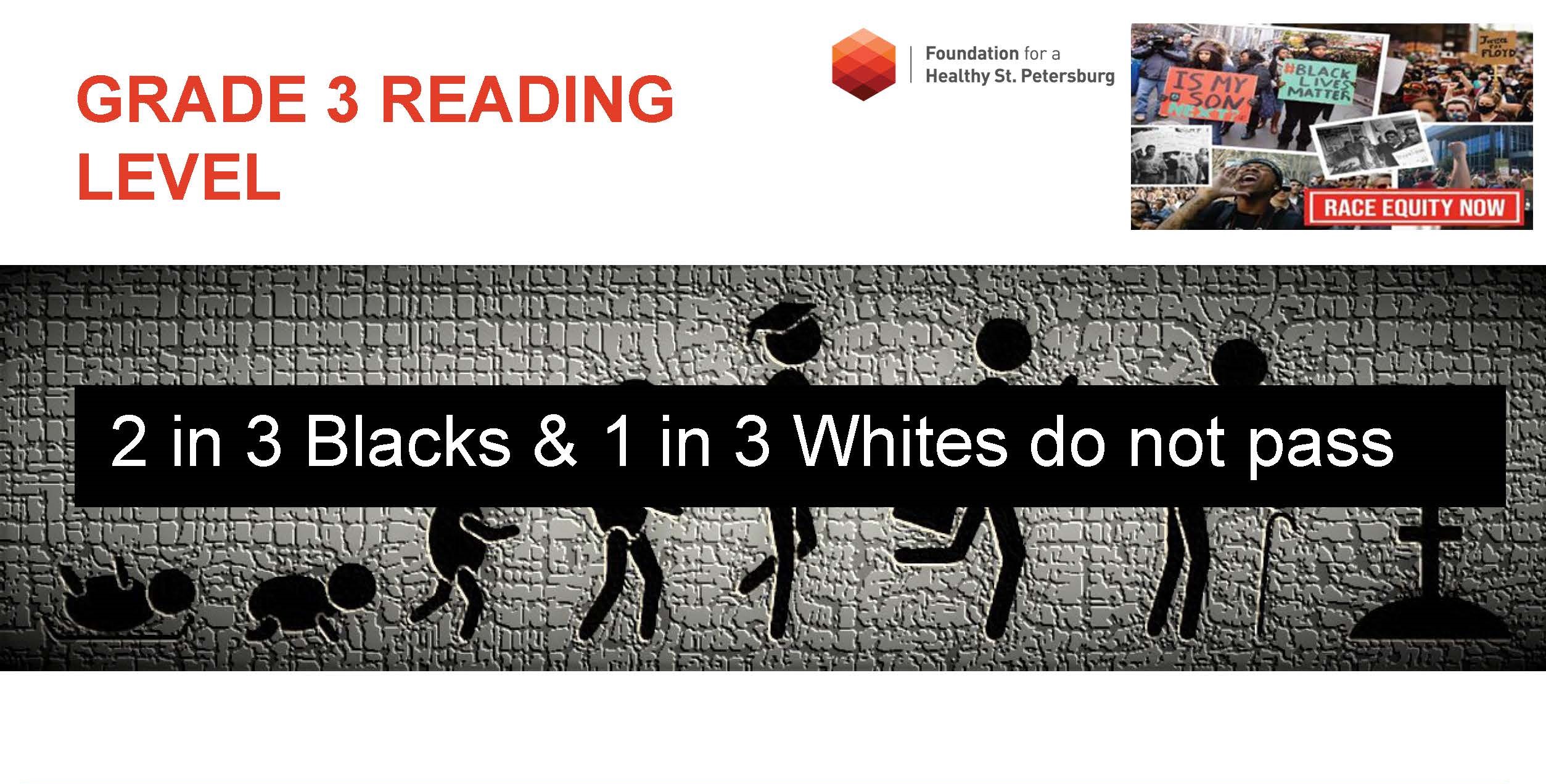 Concerning life expectancy, Russell pointed out eye-popping geographic facts: "If you live near Vinoy Park or Snell Isle, you have 16 years more life expectancy than if you live in Campbell Park."Carl Lavender, Jr., chief equity officer of the Foundation, said anti-racism begins with a personal decision.
"The decision that you've made to you," he said. "It says, 'I will no longer think in this space, I will no longer believe, act or feel in the space that hinders any person, particularly those whose skin color is different than mine, to not be able to live out a full and complete life.'"
We as Americans must decide now that we will no longer have people suffer because of skin color, Lavender stressed.
FHSP promises the Pinellas Race Leadership Council will be proactive, engaging members and expecting results. A one-on-one 30-minute follow-up before Dec. 18 is next on the agenda.