ST. PETERSBURG –Alpha Kappa Alpha Sorority, Inc. Zeta Upsilon Omega Chapter in partnership with the Youth Development Foundation of Pinellas County, Inc. and the Eta Rho Chapter of Omega Psi Phi Fraternity, Inc., conducted its annual AKA AKAdemy Healthy Minds, Healthy Bodies workshop.
Held Saturday, Jan 20 at the Lake Vista Recreation Center, the objective of the workshop was to encourage students to maintain a healthy lifestyle involving routine exercise. The "Field Day" workshop theme involved physical activity rotation stations for the 145 AKA AKAdemy Exquisite Gems and Pathfinders (youth from 6th-12th grade).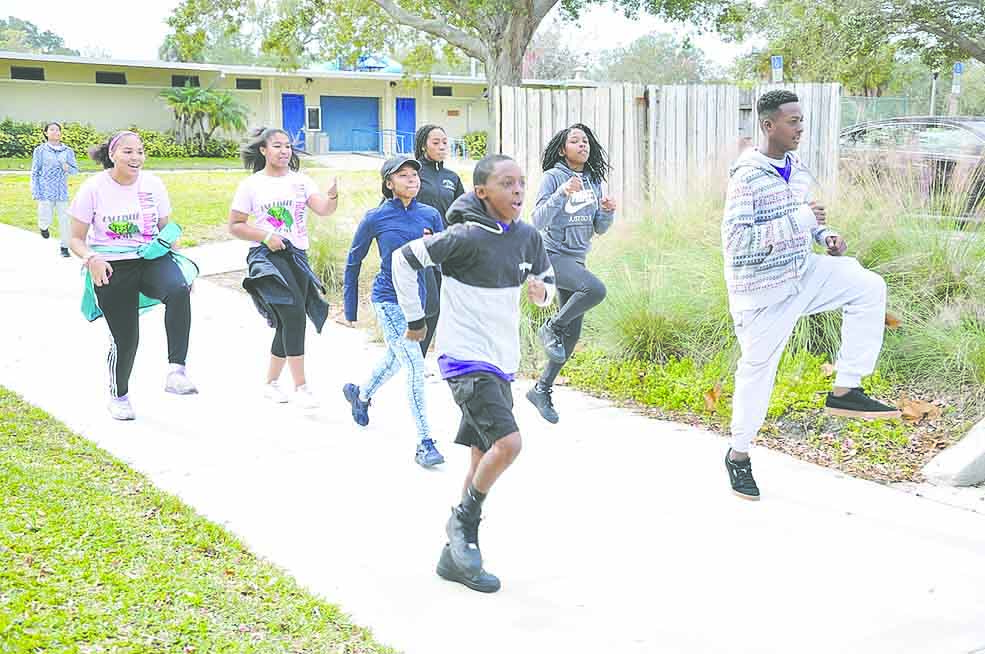 The workshop included a free throw station, circuit exercises, egg relay, jump rope and hula-hoop exercise stations. The AKA AKAdemy staff also held a separate session for nearly 90 parents on the programs and services offered for the remainder the 2017-18 program year.
Funded by Juvenile Welfare Board of Pinellas County, Inc., the AKA AKAdemy offers various programs that include, but is not limited to, ACT/SAT College Prep, tutoring, mentoring for high school juniors and seniors, workshops on financial literacy, public speaking and the dangers of social media.
Healthy Minds, Healthy Bodies is aligned to the AKA International Program Target II, Health Promotion.
About Alpha Kappa Alpha Sorority, Inc.
Alpha Kappa Alpha Sorority, Inc. is the oldest Greek-letter organization established in America by black women and was founded on January 15, 1908, at Howard University. Led by International President Dorothy Buckhanan Wilson, the organization connects thousands of college-trained women who give of themselves to support community service projects and scholarship programs. For more information, visit zuochapter.org.