BY ALLEN A. BUCHANAN, Staff Writer
ST. PETERSBURG –The annual LawFest Workshop and Community Fair celebrated its 14th year of putting various legal tools within the reach of the everyday citizen. This year's event took place at the Enoch Davis Center Saturday, Oct. 28.
LawFest founder Theresa "Momma Tee" Lassiter, a grassroots activist, said the workshop came about when she heard many people in the community expressing the need for legal advice but did not know where to start acquiring consultation.
"One day the Spirit spoke to me and said 'LawFest,'" explained Lassiter, who stated that she was initially stunned by the experience, but it was not long before she connected the dots.
She and former Mayor Bill Foster, who is an attorney, would set up shop at Shirley's Soul Food Restaurant and anyone who would purchase breakfast from the restaurant would get free legal advice.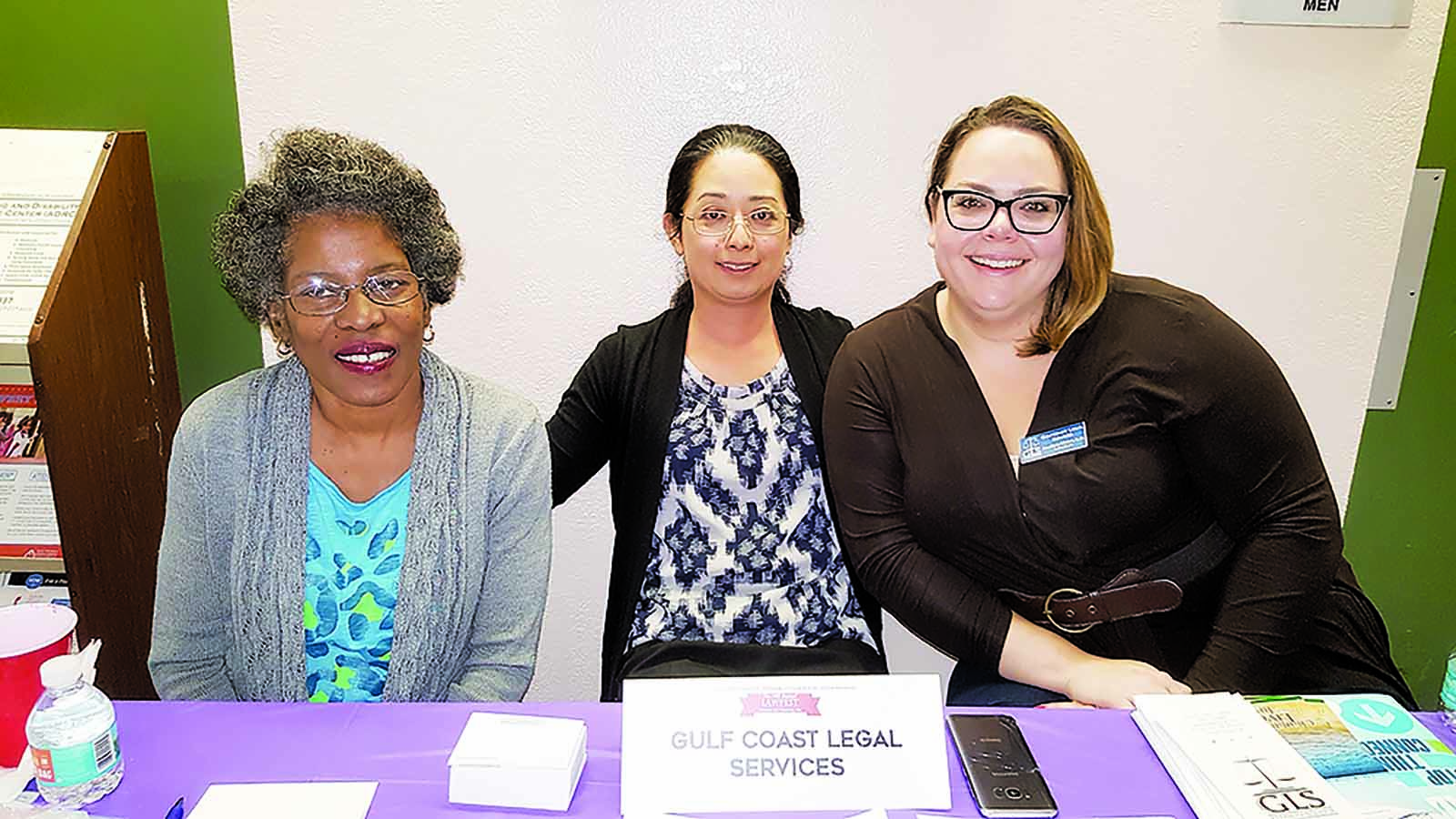 As word spread, Lassiter knew God had charged her with the task of helping a community in need of free legal consultation from competent advisors, and when she learned that lawyers must do so many pro bono hours, well, the rest is history.
Lassiter said she was grateful with the turnout close to 500 people last Saturday, but she was not satisfied because her goal was to reach 1,000.
"I serve the people," she said.
There were lawyers from every area of law, including patent law, immigration, civil litigation lawyers, basic divorce, wills, child support and even attorneys who deal with mental health issues.
"I had 30 vendors and that has never happened before!"
Legal service organizations were spread out in the main corridors of the center as well as the private individual rooms and the main auditorium where food was being served.
Next year, Lassiter said she is looking at the possibility of taking LawFest on the road to make the legal resources available to more citizens and she's even kicking around the thought of doing it twice a year.
This year's event cost $13,486 and any additional funds raised will be used to sponsor a Christmas Cantata.
"That's where I select 100 needy kids and I give them a party," she said. "I not only have a gift for them, but also I have them select a gift for their parents."
LawFest 2017 was made possible by the sponsorships of the Pinellas County Sheriff's Department, the St. Petersburg Police Department, Duke Energy, Bayfront Health Center, the James S. Herr Foundation and the Bill Edwards Foundation.
To reach Allen Buchanan, email abuchanan@theweeklychallenger.com