Andrew Gillum

PINELLAS COUNTY — Growing up, my grandmother always told us to go to school, mind our teachers, get our lesson, and bring that education home — for our brothers, our baby sister, and the kids in our neighborhood.
She wanted us to know we were responsible for more than ourselves — we are also responsible for our family and our neighborhood, and everyone around us.
My grandmother knew then what I know now — that if we were going to get anywhere, we would get there together. And that's why I'm running for governor — because too many of our leaders have lost sight of the collective, that we're all in this together.
My parents are the two hardest-working people I know: my mother as a bus driver and my father as a construction worker. I was the first in my family to graduate high school and college, and then my baby brother and sister graduated after me. A good public education, and loving and caring teachers and staff who poured love, time and attention into me helped me break our cycle of intergenerational poverty.
I wouldn't be writing you today as a candidate for governor of Florida or as a proud graduate of Florida A&M University had it not been for the encouragement and help I received from Ms. Alexandria at Westwood Middle School and Mrs. Awbrey at Gainesville High School. They went above and beyond the requirements of their job, like so many teachers do.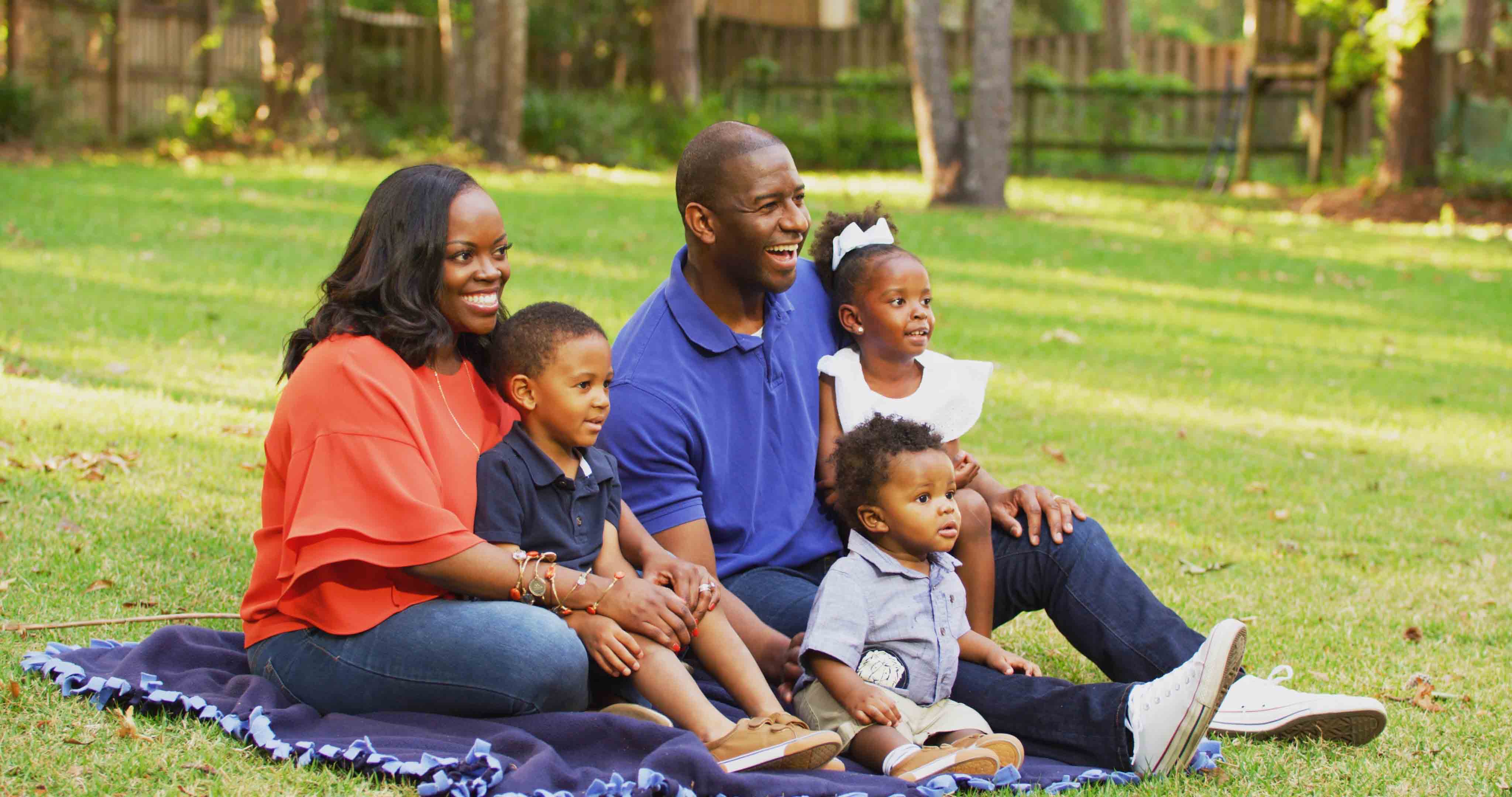 But I knew it wasn't enough for me to become the first in my family to go to college — it was my duty to make sure I wasn't the last. The Democratic Party and progressive philosophy created a way up and a way out for even families like mine, and so when I began my career in public service at just 23 years old, I did so as a progressive Democrat. My experiences reflected those of average, everyday Floridians, and they deserve a champion now.
For me, being a Democrat has always been about welcoming people just as they are. This was the party that advocated for my parents growing up, that didn't demonize them. Instead, they fought for progress for all of us. And that's what I've worked to do in my time on the Tallahassee City Council, as Mayor of Tallahassee, and what I'll do as governor.
When President Trump's executive order targeted immigrants in our cities, I protested loudly and proudly, and fought to stop him from tearing these families apart. This concept of having to choose between security and compassion is absolutely false. We can have both, and we must fight for both.
In fact, I have worked tirelessly to make Tallahassee a safe haven for all — and I have done so without resorting to irrational discrimination. When I refused to repeal ordinances that prevent shooting guns in a public park, the gun lobby sued me. They thought they could intimidate me with threats of personal fines, with two years of litigation, and with attacks from right-wing interest groups. They were wrong.
And I've worked to make our City safer — including reforming our criminal justice system. I led the effort to "Ban the Box" so that people who have paid their debts to our state can get a good job that allows them to actually take care of their family.
As your next governor, I want to scale up these reforms — and implement bold policies like passing a $15 minimum wage that will actually put more money in people's pockets, so that they can work one job instead of two or three jobs just to make ends meet. I want to scale up our technical vocational programs, so that our students graduate ready to enter a career or college.
I want to legalize marijuana and stop the over-criminalization of our young people, because when we spend more than $50,000 to incarcerate a student, but only $7,000 to educate them, then our state has gone badly off-track. I want to reform our bail system so that being short on cash is no longer a prison sentence, and I want to appoint new judges in this state who reflect the diversity and lived experiences of people all across this state.
My pastor talks about it in the terms of being the thermostat versus the thermometer. There are enough people who are prepared to take the temperature. There are not enough people who are willing to set it. I think I've demonstrated up to this point that I've never had to take the temperature in order to do the right thing.
I believe we are at a time in our state and our nation's history that requires not just people who quietly agree on these critical issues we are facing, but people who are going to be champions, who will get out and lead on them.
Just like my grandmother said — let's bring it home!
Andrew D. Gillum