At the 2023 State of the City address on Jan. 30, Mayor Ken Welch recounted some of his administration's key accomplishments from 2022 and shared his priorities for 2023.
ST. PETERSBURG – At the 2023 State of the City address on Monday, Mayor Ken Welch recounted some of his administration's key accomplishments from 2022, expressed his appreciation for his city team and partnership with the community and shared his priorities for 2023.
"We are guided by our overarching goal, our North Star: Progress for All," said Mayor Welch. "I'm excited to tell you that the state of the city is strong and focused on inclusive and principled progress, progress that provides opportunities for everyone to move forward while leaving no part of our city behind."
The program featured local students from Bay Point Elementary School, the Gibbs High School Jazz Band, the City's Cohort of Champions, and the marching band from Mayor Welch's alma mater, Lakewood High School. St. Pete Police and St. Pete Fire Rescue Honor Guards presented the colors.
The invocation was provided by faith leaders Rev. J.C. Pritchett II from the Interdenominational Ministerial Alliance of Florida, Imam Sadiki from St. Petersburg Islamic Center and Rabbi Philip Weintraub from Congregation B'nai Israel. Gloria Muoz, the city's Poet Laureate, introduced a poem she wrote especially for the occasion entitled "Somos St. Pete."
City Council Chair Brandi Gabbard made remarks on behalf of the city council and introduced Mayor Welch to the large crowd of people gathered at City Hall.
The Principles & The Pillars
Mayor Welch's principles, also known as the "Six I's," have guided his administration during his tenure: In-touch Leadership, Inclusive Governance, Informed Decision Making, Innovation, Intentional Equity and Community Impact.
The principles support the city's five Pillars for Progress:
Education and Youth Opportunities
Equitable Development, Arts and Business Opportunities
Safe and Healthy Neighborhoods
Housing Opportunities for
Environment, Infrastructure, and Resilience
"My administration's drive for progress is achieving success due to our stellar leadership team and the 3,500 talented men and women who serve the St. Pete community," Mayor Welch continued. "The relationship building, partnership, and collaboration of our city team, along with our community, private sector and governmental partners, give us a powerful and diverse set of resources, voices and ideas to fuel our progress."
The team
In addition to recognizing members of his Cabinet, Mayor Welch also highlighted six employees from various city departments: Loranell "Fran" Gammage from Parks and Recreation; Theresa Jones from Community and Neighborhood Affairs; Retired Detective Anthony Peterson from the St. Pete Police Department; Michael Schlesinger from Procurement; Beatriz Zafra from Codes Compliance and Joe Zeoli from Community Development.
Accomplishments from 2022
— The city had a record year in construction services and permitting, including $1.3B in construction value (a 30 percent increase from the previous FY). A record 36,814 permits were issued (a 7 percent increase from the previous FY) and a 25 percent reduction in building and permitting fees (a 2-year temporary reduction).
— The long-awaited and much anticipated SunRunner, the first ever Bus-Rapid-Transit line in Tampa Bay, funded in partnership with the Pinellas Suncoast Transit Authority, Pinellas County and the Federal Transit Administration. SunRunner provides a congestion-proof premium transportation option and is proving to be very popular with residents and visitors.
— The city implemented a $15/hour minimum wage for ALL city employees, including part-time employees.
— The city negotiated successful contracts with the police and fire unions and the Florida Public Service Union representing blue and white-collar employees.
— Through the city's capital budget, they continued their strategic investment in infrastructure, including the St. Pete Water Plan.
— The city partnered with Pinellas County and the Federal Government on Rental Assistance, distributing $2.6M in assistance to 435 families, helping them stay in their homes.
— Utilizing Community Redevelopment Agency (CRA) and other city funds, the city contributed $35M to leverage another $216M for the construction of 697 units of affordable housing – at the 80 percent AMI level, affordable to workers making approximately $16 an hour.
— To accompany Mayor Welch's ongoing participation in the Bloomberg Harvard Mayoral Leadership Initiative, the city has embarked on a data initiative under this program and received a housing analysis from a group of Harvard students.
Priorities for 2023
— Housing will continue to be a priority reinforced by the collaboration to support the creation of 697 affordable and workforce rental units. The city also established its first partnership with Habitat for Humanity to develop 56 affordable townhomes — providing home ownership and wealth-building opportunities to residents earning 80 percent area's median income. On 16th Street, just south of the Trop, the Shell Dash project will provide another 10 affordable homeownership opportunities.
— Innovative projects planned or funded for this year include Social Service Hubs, funded by American Rescue Plan Act (ARPA) dollars, which will bring critical wraparound social, nutrition, and mental health services to areas in high need.
— The city will continue with the design and implementation of a cabinet-level Equity Office, which is funded in the current budget, along with their Supplier Diversity Office and a Minority and Women-Owned Business Enterprise Program.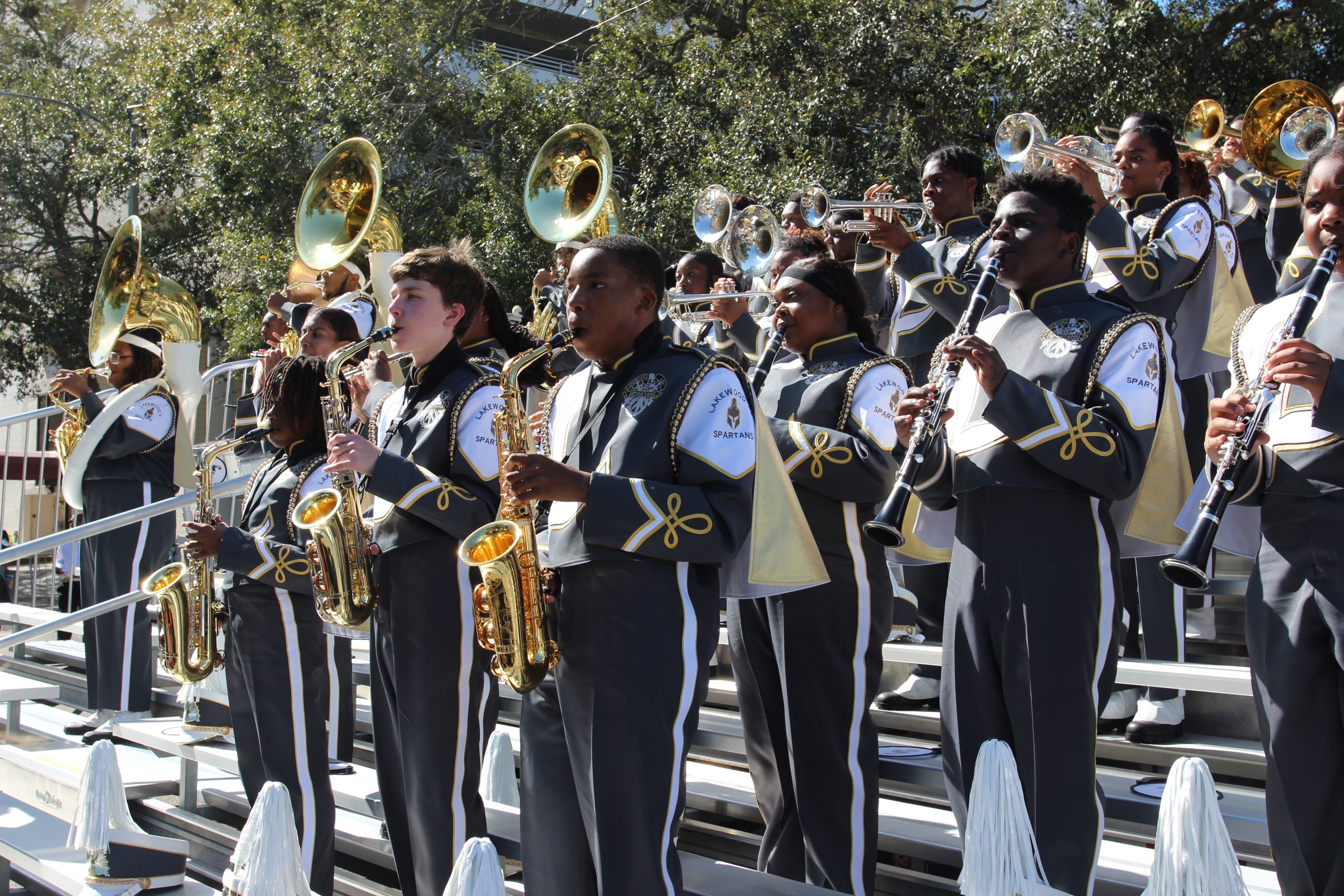 — The city will strive to achieve another perfect score on the Human Rights Campaign's annual Municipal Equality Index for the 10th consecutive year. The "We" in We Are St. Pete means all of us.
— The city will begin the feasibility process for transforming the Enoch Davis Recreation Center into an Opportunity and Innovation Center — a modern hub for community education, nutrition, support, digital access and innovation, located in the south St. Pete CRA. The city recently received a $901K Community Project Funding allocation from the Federal government for this initiative and other community center upgrades.
— City leaders will continue to refine its south St. Pete CRA focus to emphasize poverty reduction and wealth building. With a focus on housing, job training, education, housing preservation and several other essential initiatives, the CRA has become a vital resource, generating 12 million for these target areas this year.
Photo Gallery