On Monday, the 16th Street corridor got a little bit brighter as local artist Carlos "Zulu Painter" Culbertson added a mural of Dr. King Jr. to the walls of Connie's BBQ.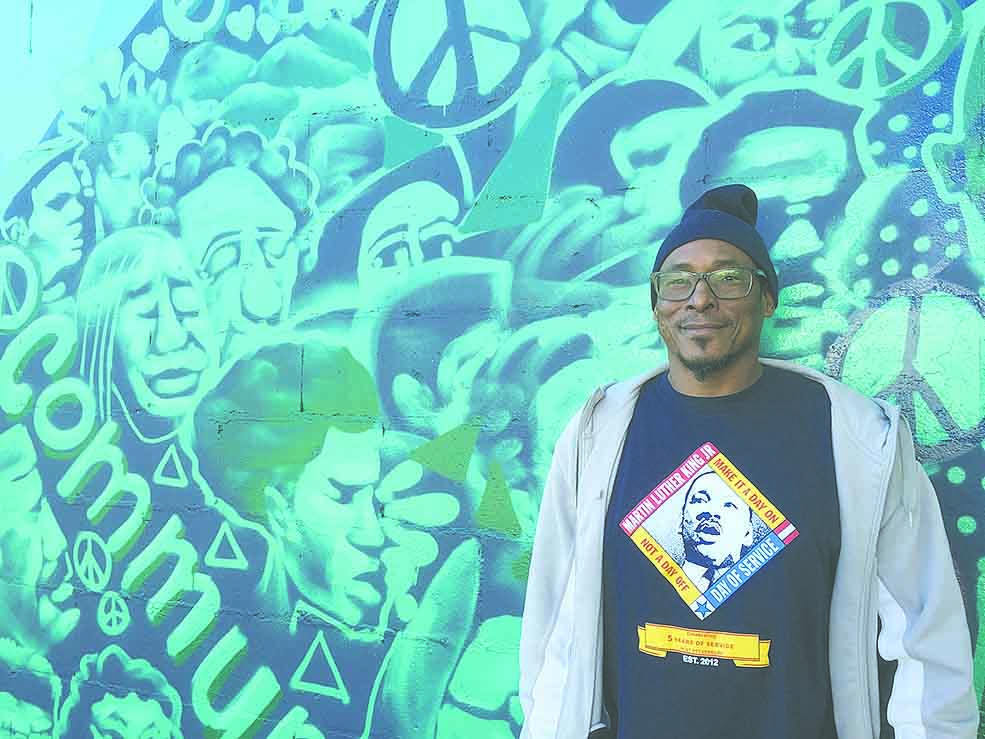 "We included some of the residents on the wall so that the community can not only connect with Dr. King but also connect with the residents so they can see themselves as the next leaders of the community," said Alvin Burden, president of the Greater 16th Street Business Association. By Haley Jordan –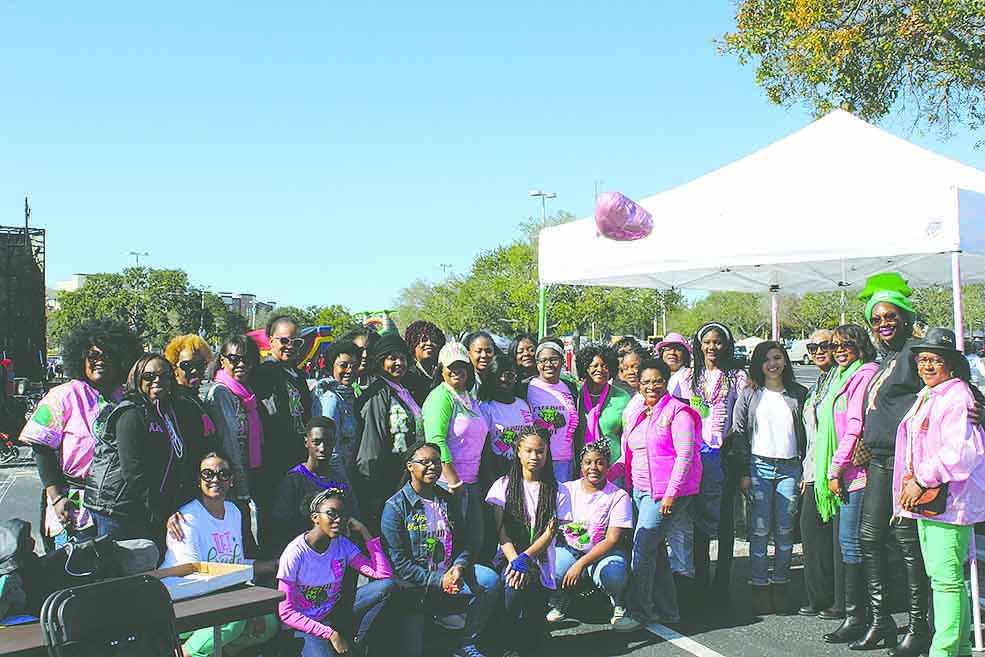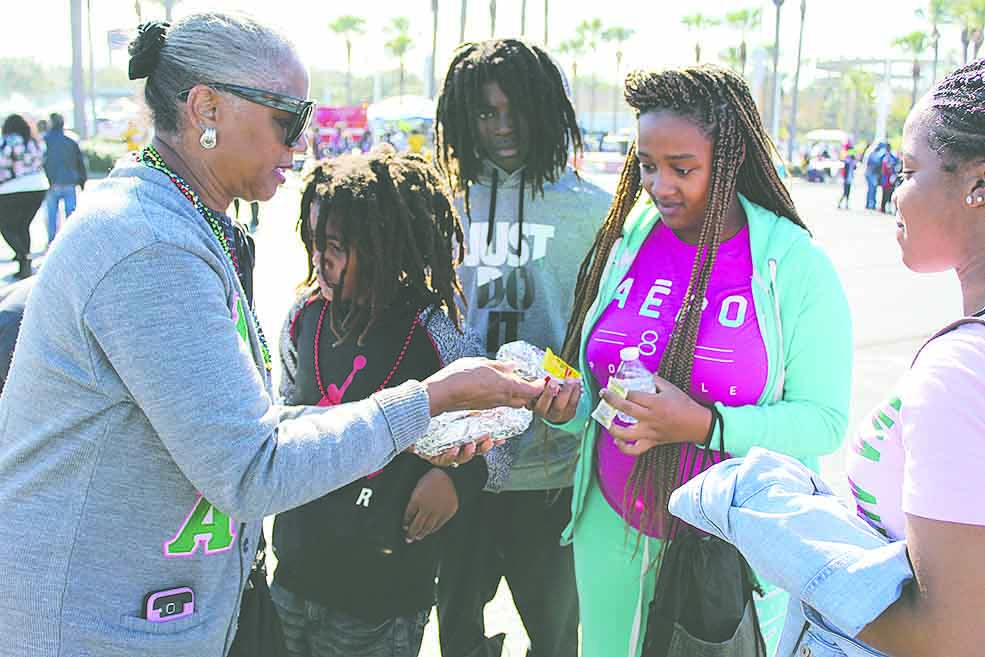 The Zeta Upsilon Omega Chapter of Alpha Kappa Alpha Sorority, Inc.  dedicated their day of service to ending childhood hunger. The ladies handed out free hot dogs and pack-a-sack bags with healthy snacks for the youth at Tropicana Field after the parade. By Corey Mapp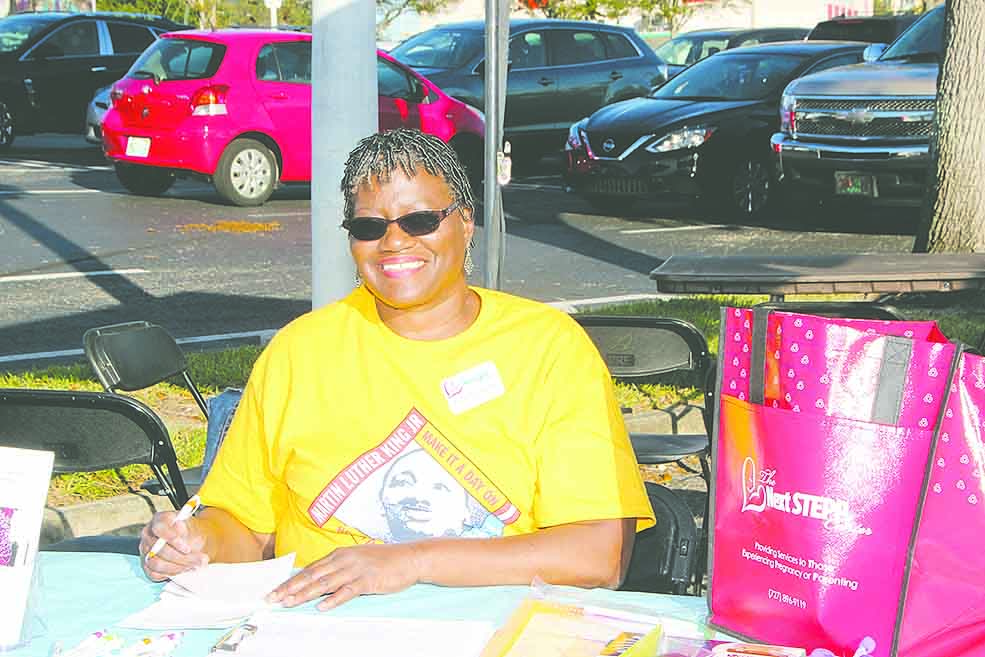 Carole K. Alexander, executive director of the Next STEPP Life Center handed out valuable information for those interested in emotional, physical and spiritual support for expecting and new moms and dads.
Last Saturday, Jan. 13,  Paulette's Place, a residential life coaching program, hosted an art therapy project in collaboration with Dazzio Art Experience and My Place in Recovery to present the benefits of art therapy and to raise awareness about homelessness and mental illness.
Saturday, Jan. 13, the City of Gulfport made a day of it while completing their Day of Service projects as a community. From painting and planting in the community gardens to helping out at the animal shelter, everyone pitched in. A community that works together plays together, and this was true for an appreciation picnic was enjoyed by all who worked to beautify the quaint community.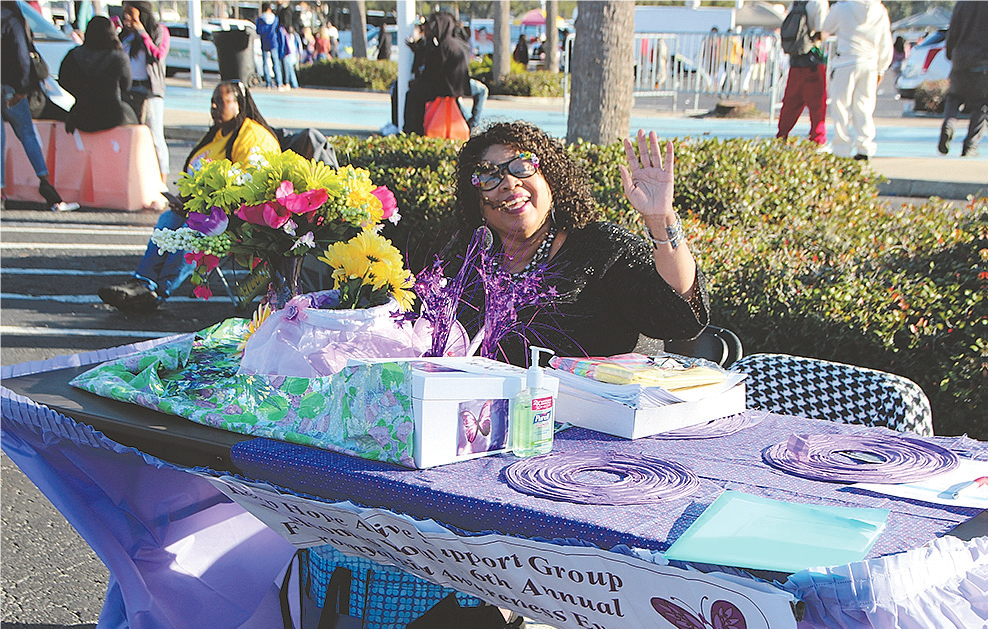 Valeria Dorn is seen here manning her Keep Hope Alive table at Tropicana Field on Monday. She discussed causes, myths and coping strategies for anyone interested in learning about fibromyalgia.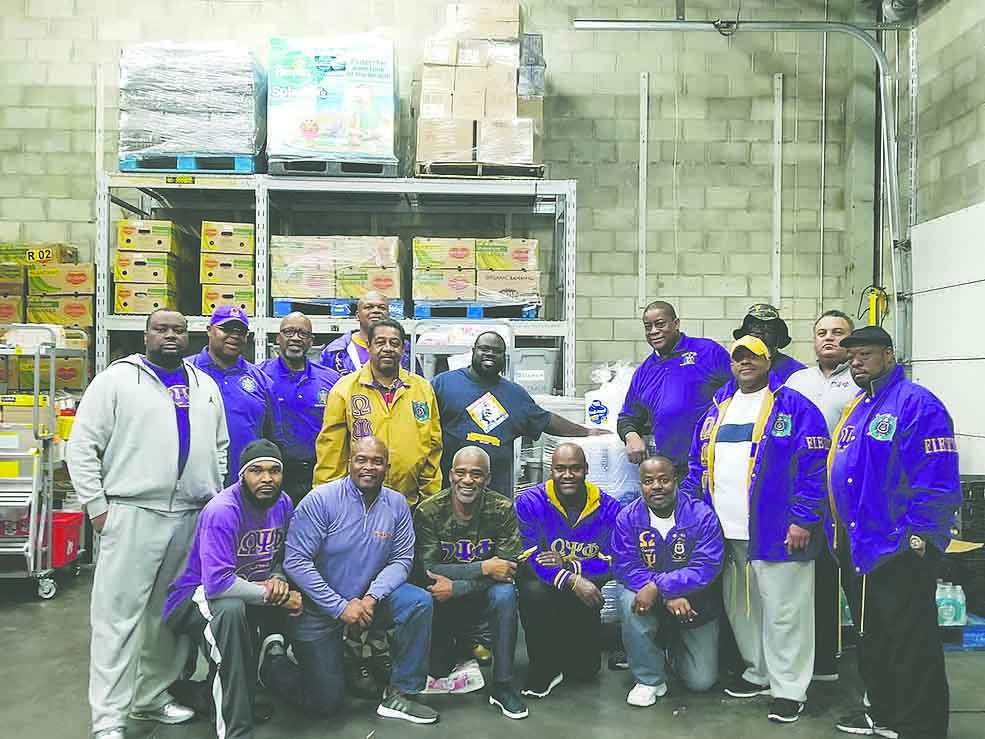 Eta Rho Chapter of Omega Psi Phi Fraternity delivered "Family Support Care Packages" to four churches on the south side: The Rock of Jesus Missionary Baptist Church, Gethsemane Missionary Baptist Church, Mt. Zion Primitive Baptist Church and Word of Life Fellowship Church. The packages consisted of general household supplies that were given out to church members in need.
Midtown Celebrity Club, Inc., hosted a workshop called "Know Your Rights" that gave information about rights afforded to everyone who encounters law enforcement at different stages from arrests to conviction to appeal. The workshop was conducted and information provided by Midtown Celebrity Club's Board Secretary Paul Jones, a graduate of the University of California Hastings College of Law. It was presented at James Weldon Johnson Library on Jan. 10.
The American Stage Theater held a two-hour interactive workshop geared towards children ages 5-12 that focused on Dr. King's ideology of having dreams and pursuing them, no matter the cost. After participating in interactive theater activities, guests were given a full tour of the facility and were introduced to some of the cast from the upcoming production of "A Raisin In the Sun." By Kelli Carmack
Volunteers helped spruce up the gardens at the Sojourner Truth Center Saturday, Jan. 13