PINELLAS COUNTY — Family engagement is a critical factor in the success of students. Supporting its mission to make every child's potential a reality by engaging and empowering families and communities to advocate for all children, Pinellas County Council Parent Teacher Association (PCCPTA) applied for a National PTA grant and received it. PCCPTA is one of three PTAs to receive the grant.
"We are honored to be selected as a recipient of the grant and feel that it will help us to be a more effective partner and start the conversations on the benefits of intentional transformative family engagement for families, students, schools, and the community," said Lawrence Clermont, president of Pinellas County Council PTA. "Families and the community must be an integral part of the learning community in our schools. Deliberate connectedness of these is a paramount to student success and the healthy development of the whole child."
The grant provided the opportunity for 54 families to attend one of three listening sessions facilitated by National PTA. To increase participation, transportation, food, childcare and gift cards were provided. There were two sessions in English and one session in Spanish.
PCCPTA will be supporting a comprehensive approach to increase family engagement and whole child development by working with key stakeholders to increase access to the internet and other key resources; provide informational workshops and trainings for families, as well as build racial awareness and cultural capacity for staff through professional development.
They are currently scheduling presentations with organizations that work with children and families.
For additional information regarding Transformative Family Engagement Grant contact the committee at TFE@pccpta.org.
PCS Choice Fairs
Pinellas County Schools will begin hosting Choice Fairs for families to learn about the programs Pinellas County Schools offer focused on talents, learning styles and interests. Discovery Nights will be held during Oct. 29-Dec. 20, and the application period is Jan. 8- 17.
Parents will be able to rank their top five choices of programs using the PCS database. The applications are randomly provided a number.
In February, families can access the database and view application spot numbers for the five schools, select a school, or continuously view their application numbers for schools until families select which school they would like their child to attend.
Oct. 29 from 6-7:30 p.m. — Countryside High will host schools including Curtis Fundamental, Elisa Nelson, Garrison-Jones, Kings Highway, Mildred Helms, Sandy Lane, Tarpon Springs Fundamental, Clearwater Fundamental, Dunedin Highland, East Lake, John Hopkins, Largo, Tarpon Springs, Clearwater, Countryside, Dunedin, East Lake, Gibbs, Largo, Osceola, Palm Harbor University, Richard O. Jacobson Tech High and Tarpon Springs
Nov. 2 from 9-11:30 a.m. — Pinellas Park High will have all District Application Programs present.
Nov. 4, from 6 to 7:30 p.m. — Lakewood High will have Bay Point, Bay Vista, Douglas L. Jamerson, Gulf Beaches, Gulfport, Montessori, James Sanderlin, Lakeview Fundamental, Madeira Beach, Melrose, Midtown Academy, Pasadena Fundamental, Perkins, Ridgecrest, Azalea, Bay Point, John Hopkins, Madeira Beach, Morgan Fitzgerald, Pinellas Park, Thurgood Marshall, Tyrone, Boca Ciega, Dixie Hollins, Gibbs, Lakewood, Largo, Northeast, Osceola, Pinellas Park, Richard O Jacobson Tech High, Seminole and St. Petersburg High School
For additional information, visit www.pcsb.org/choice or call the student assignment office at (727) 588-6210.
'Stay Woke Stop the Bullying'
"Stay Woke Stop the Bullying," a nonfictional theatrical presentation and expressive fashion runway production, will be held Oct. 23 from 5:30-8:30 p.m. at St. Petersburg College's Gibbs Campus.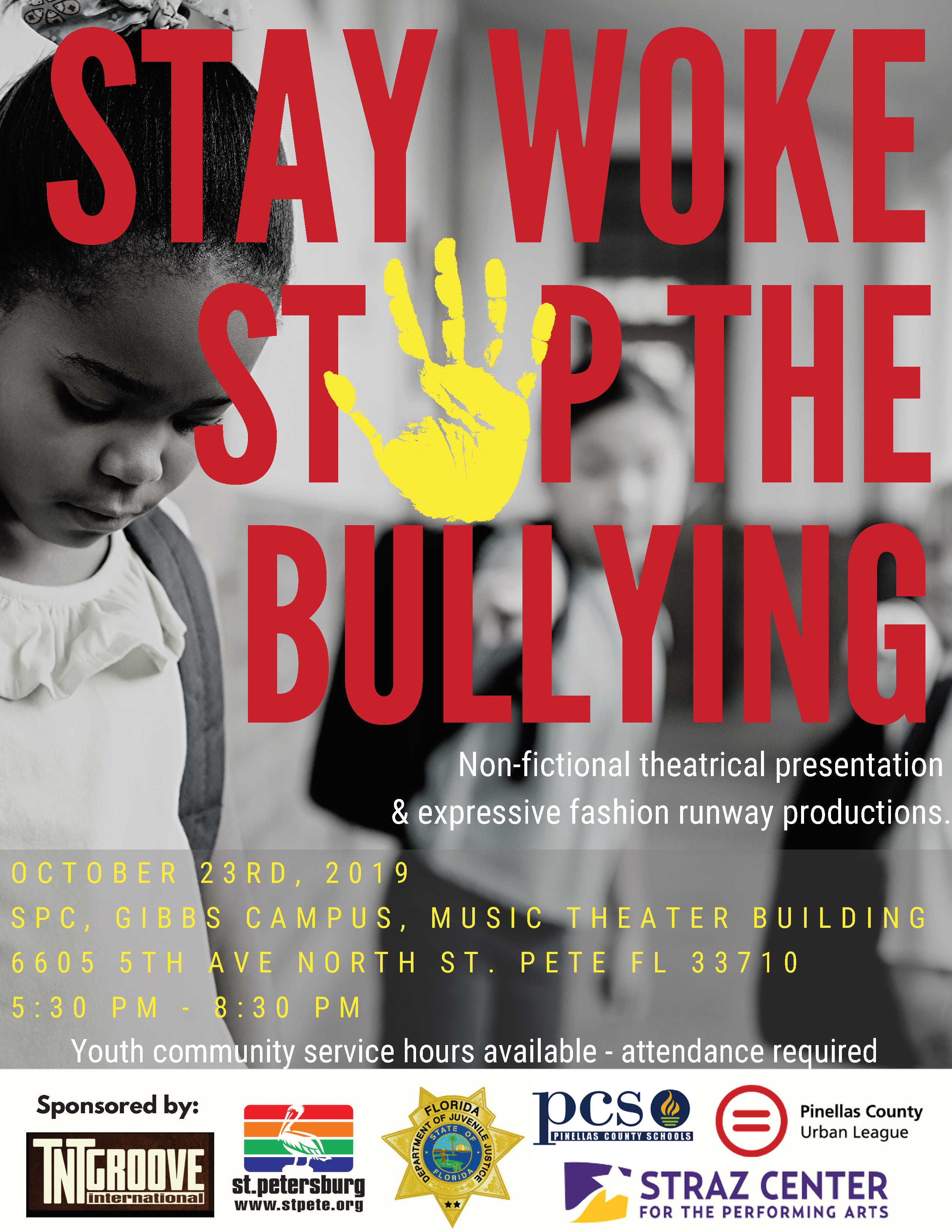 October is National Bully Prevention Awareness Month, and many people have experienced bullying or witnessed it. Childhood bullying can have lifelong consequences.
"It gives awareness, education and people an opportunity to heal and forgive…while starting a new chapter in life," said writer and producer Audrey McGhee. "Knowing it's not them, but just someone that is hurting that has not yet found peace with themselves."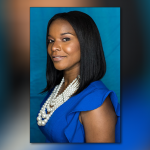 This timely production will remind participants and the audience of the harm bullying can cause as well as, how to combat bullying.
If you have education news or events that you would like covered, email caprice33705@yahoo.com.