BY FRANK DROUZAS, Staff Writer
ST. PETERSBURG — There was a buzz and enthusiasm among the almost 70 high school students who attended the first-ever Signing Day at the St. Pete campus of Pinellas Technical College (PTC) last month.
Modeled after the NCAA collegiate athletic signing celebrations, the National Letter of Intent Signing Day is designed to promote career technical education programs on campuses all over the country.
"It was a great day and it was very successful," said the Boe Norwood, director of the St. Petersburg campus.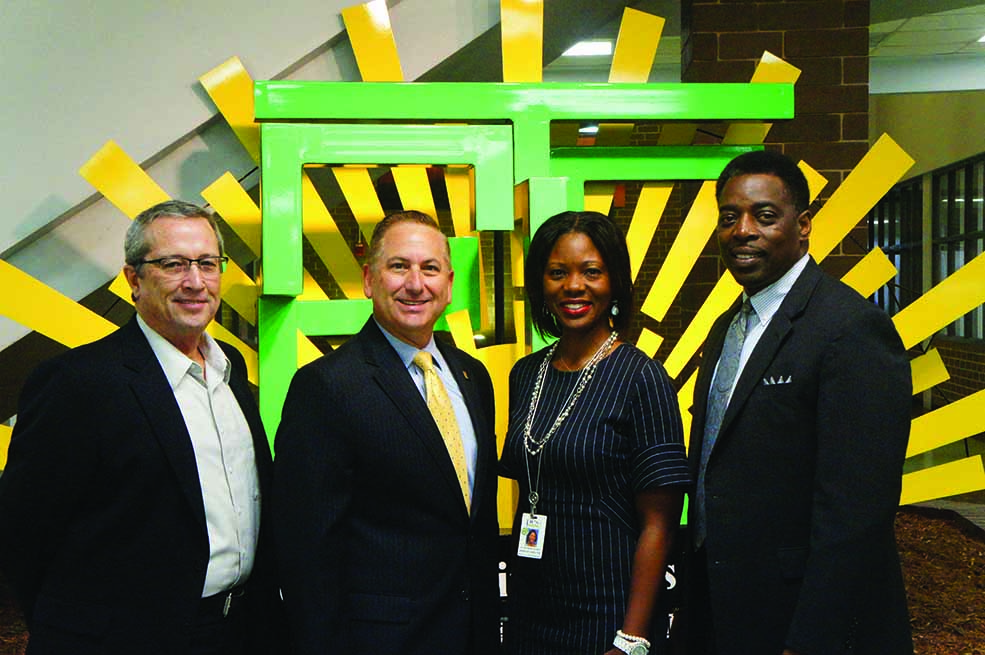 The St. Pete and Clearwater campuses of PTC were just two of many educational centers nationwide that hosted the mid-February event that gave high school seniors a chance to reserve a program spot and to connect with future employers.
"The kids were very excited," said Chris Blackwell, occupation specialist at PTC. "We had a diverse group. All nationalities, which was great. The kids are really enthused about the technical programs that we have."
Mayor Rick Kriseman was on hand for the St. Pete campus ceremony to offer words of encouragement to the young people.
"You are showing everyone your dedication to continuing your education," he said. "You are showing the world your faith in this institution and in your community."
Aside from the mayor, other guests and industry representatives in attendance included Frank Wells, founder of Child's Park Culinary Program; Jimmy Padgett, Snap-On representative; Herbert Murphy, Tampa Bay arts representative; Rev. Kenneth Irby from the city; Carl Lavender, senior consultant for Capacity Building Strategy at PTC and Ann Sherman-White, Industry Services Coordinator, St. Petersburg Campus.
"Pinellas Technical College continues its strong momentum with the signing of 100 potential students attending the National Signing Day. The event was particularly important to the many parents and friends who showed up to show their support," said Lavender.
Campus administrators announced that each student participating in the event would be offered a full-book scholarship for their program of choice.
"All the students that attended will receive a voucher," Blackwell explained, "and all their books will be paid for. That was a great surprise for them!"
With over 100 students total participating on Signing Day on both campuses, Blackwell said it was a great success. PTC offers a variety of programs and apprenticeships, and looks forward to hosting the event next year.
"We're just out beating the pavement and providing opportunities for our high school students," Blackwell said.