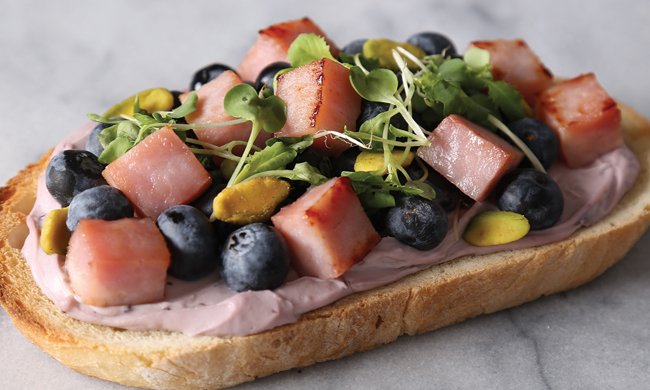 (Family Features) Mornings for many people start with snoozing, scrubbing and hustling in a rush to get out the door on time, making it easy to fall into a rut when it comes to breakfast. From grabbing a cup of coffee or breakfast bar on-the-go to eating the same cereal every day, your morning meal could benefit from a little imagination.
Break from the mundane and reimagine breakfast for something a little more creative in the mornings. Upgrade bland breakfast toast with unique toppings and flavor combinations, like Peanut Butter, Bacon and Banana Toast. The smokiness of Smithfield bacon pairs perfectly with the sweetness of peanut butter and banana for a flavor-filled breakfast. Available in a wide variety of flavors and cuts, like Cherrywood, Thick Cut and classic Hometown Original, it's smoked and cured to perfection so you can incorporate it into breakfast recipes all week long.
Better yet, you don't have to wake up early or spend hours in the kitchen to have a scrumptious start to your day.
With an easy option like Smithfield Anytime Favorites Ham, the work is done for you so you're well on your way to a wholesome breakfast in minutes. This Ham and Blueberry Toast can be the fresh take your morning needs.
For more creative and filling breakfast ideas, visit Smithfield.com.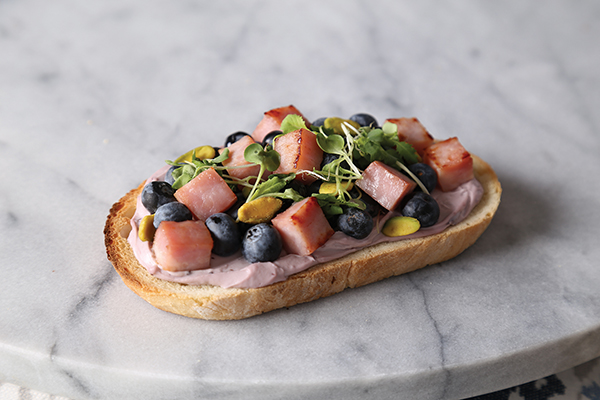 Ham and Blueberry Toast
Servings: 4
3/4       cup cream cheese

1          cup blueberries, divided

4          slices sourdough bread

1          cup Smithfield Anytime Favorites Hickory Smoked 8-ounce Boneless Ham Steak, cooked and cut into cubes

1/4       cup pistachios

1/2       cup microgreens
In food processor, blend cream cheese and 1/2 cup blueberries until smooth.

Toast bread until brown. Spread with blueberry cream cheese mixture. Top with ham steak cubes, remaining blueberries, pistachios and microgreens.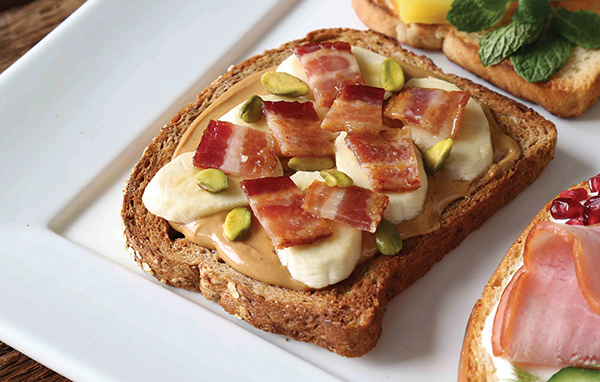 Bacon, Peanut Butter and Banana Toast
Servings: 4
4          slices whole-wheat toast

3/4       cup peanut butter

2          medium bananas

1/3       cup shelled pistachios

4          slices Smithfield Cherrywood Bacon, cooked and cut into pieces
Toast bread until brown. Spread with peanut butter.

Cut bananas into thin slices and place on top of peanut butter. Sprinkle with pistachios and bacon pieces.
SOURCE:
Smithfield