BY FRANK DROUZAS, Staff Writer
ST. PETERSBURG — Pinellas Technical College (PTC) will participate in National Technical Letter of Intent Signing Day Feb. 16 from 11-1 p.m. on the St. Pete campus, 901 34th St. S.  This initiative offers prospective students a chance to ink their intentions to complete an occupational program the college.
PTC will be one of 40 technical institutions nationwide that will simultaneously host signing day ceremonies. The event is designed to honor students entering a technical field and seeks to emphasize PTC's commitment to helping students gain the skills necessary to compete in high demand occupations.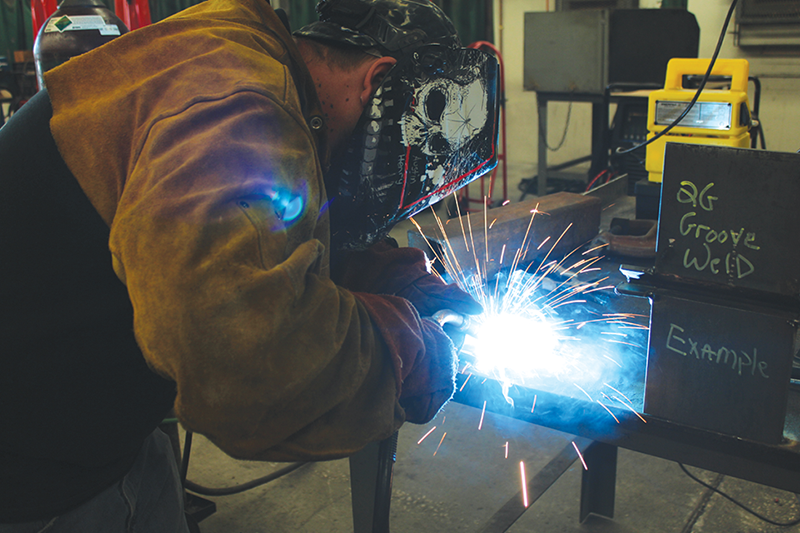 The ceremonies will include guest speakers, said Chris Blackwell, occupation specialist at PTC.
"We'll have our former and current students talk about Pinellas Technical College and what it has done for them," Blackwell said, adding that there will be various other speakers including Pinellas County Commissioner Ken Welch.
PTC guidance and financial aid representatives will also talk about careers, he said, then the signing ceremony will commence as prospective students will take the stage to formally sign their letters of intent. They'll receive a PTC shirt as they exit the stage, and lunch will follow for students and their families.
"These students have shown strong interest in the programs," Blackwell said, estimating that about 80 percent of the recruits have already visited the campus and even talked with program directors.
Some students, he admitted, are not entirely sure of what to do after high school, but PTC wants them to be aware of their options, which can include enrolling in a technical college.
"We're strong on postsecondary," Blackwell said.
Even if recruits sign their intentions with PTC, they are not bound to enroll, he noted, but prospective students planning to attend deserve a ceremony, just like those who will be going to colleges such as Auburn or Florida, he said. Though Blackwell often recruits at high schools, he pointed out that PTC attracts students of all ages.
"I was at a school and I was talking to the students about our certifications," he recalled, "and the student went home and shared the information, and both of her parents went and signed up at Pinellas Technical College!"
PTC has a high job placement rate for grads. Blackwell says that attending a technical college is not an afterthought for many high school grads, but a career decision.
"These students see their future," he said.
With programs running the gamut from construction to cosmetology to culinary arts, not only does PTC have a plethora of programs to choose from, but the college has also invited local businesses and companies to meet with prospective students on Signing Day.
"This is the first time that we've done this," Blackwell said, "and we're thinking we're going to have a good turnout."