HappySoul owner and St. Pete artist Myiah Moody chose to celebrate her brand's third anniversary with a fundraiser for The Sickle Cell Association of America (SCDAA), St. Petersburg Chapter this Saturday, Jan. 14 on the Deuces. 
BY J.A. JONES, Staff Writer
ST. PETERSBURG — The upcoming HappySoul by Pink Soul Revival ArtFest and Fundraiser for The Sickle Cell Association of America (SCDAA), St. Petersburg Chapter, is landing on the Deuces on Saturday, Jan. 14.
HappySoul owner and St. Pete artist Myiah Moody chose to celebrate her brand's third anniversary with a fundraiser in honor of her late aunt LaMetra Moody. She credits her with inspiring her brand through her powerful spirit, noting that her aunt "lived with sickle cell most of her life but never let her pain stop her from having a positive attitude."
While younger people with sickle cell live longer thanks to health innovations, the research on living into adulthood with the disease is still lagging. Last April, then-Congressman Charlie Crist introduced a bill on sickle cell research that hit a wall and has yet to go further.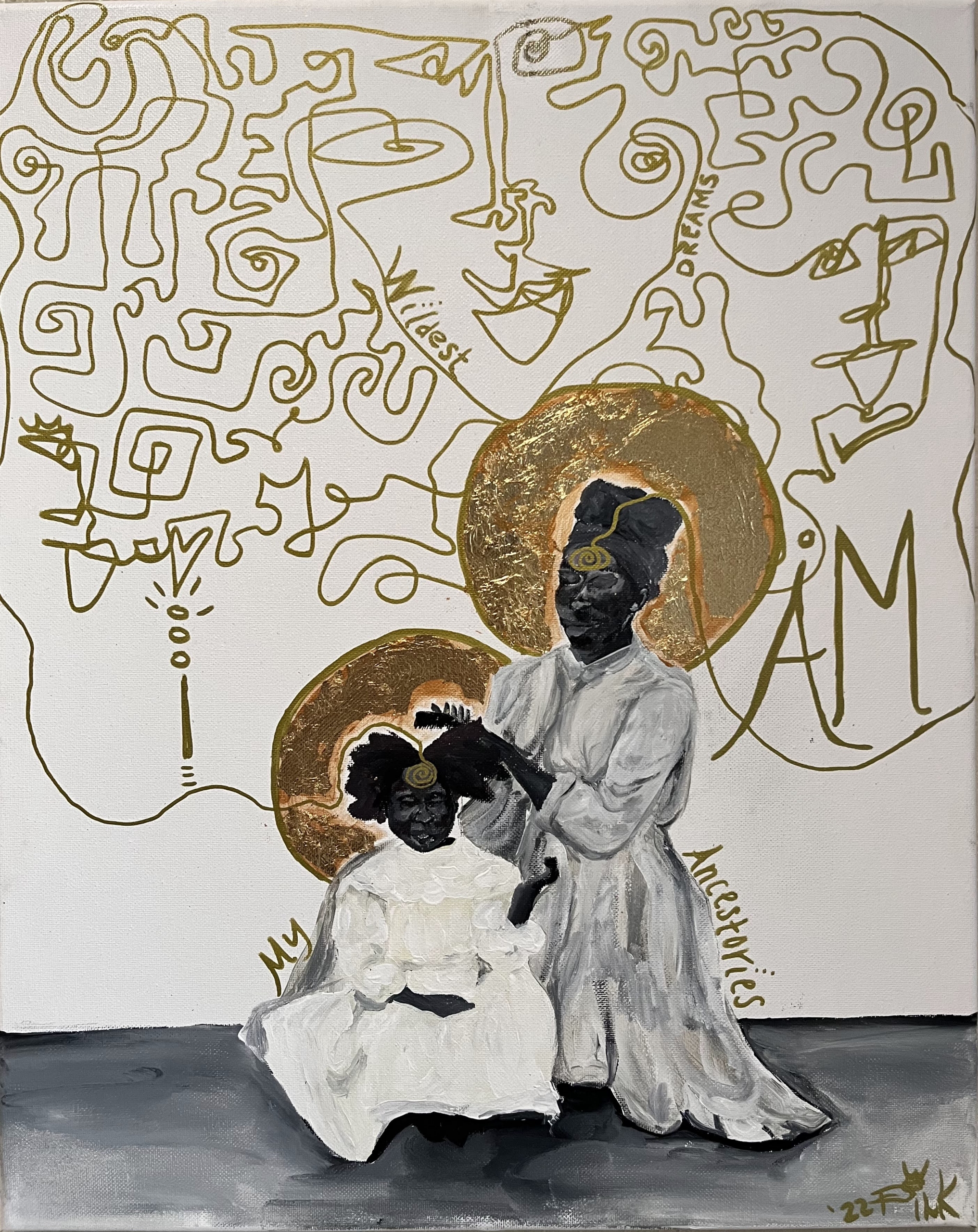 The disturbing lack of support explains the gaps in care that often break down along racial lines. The most recent study on sickle cell in Florida (2014) showed African Americans holding 82 percent of the state's known cases and pegged the number of cases among Blacks at between 8,000 and 14,000 at that time.
Dollars for education in sickle cell specialization and research will only happen if the political will is there. One is again reminded of why Dr. Martin Luther King, Jr. noted: "Of all the forms of inequality, injustice in health is the most shocking and inhuman."
The HappySoul by Pink Soul Revival ArtFest will bring awareness while raising funds for the St. Pete chapter of SCDAA through a glorious creative evening of live performances, hands-on activities, a vendor's market and art gallery.
Moody has continued spreading her passion for bridging the gap between art and wellness with her own positive messages and is an elementary school art teacher at Infinite Potential Learning Academy.
"I provide fun art activities for each grade daily to help mold their minds and hearts for a deep appreciation of the arts. HappySoul is a brand for all ages because you are never too young or old to be a HappySoul," she shared.
The HappySoul by Pink event will take place on Saturday, Jan. 14, from 6-10 p.m. at The Deuces and The Well for Life Building, 833 22nd St. S, St. Petersburg.
There will be free events open to the public, including local vendors and live performances on Deuces Corner beginning at 6 p.m. Entrance into the gallery is $22; a portion of the proceeds will benefit SCDAA St. Petersburg.
The HappySoul founder has been making art for as long as she can remember and has explored a variety of mediums and forms, including painting, fashion, poetry, and music.
"I was always fascinated with the arts district growing up but never imagined I would be a part of it. I have grown to love everything about my city and am excited for how rapidly the art community is growing here."
She also added that while she always knew art was influential, she didn't realize that it would be one of her own "biggest healing agents."
Moody's father and aunt were born with sickle cell, and she and her sister were born with the sickle cell trait. As she transitioned from her teenage years into adulthood, she began navigating her own healing journey through art.
After her last semester at St. Petersburg College in 2019, she was ready to begin sharing her artwork, which up until then, she had mainly used as a personal way of understanding "what I was experiencing internally and externally."
Today, she's growing her own portfolio while pouring into the next generation, and, as well as teaching elementary school, she has started doing arts wellness courses.
To purchase tickets, visit bit.ly/MyiahMoody.
For more information, visit happysoul.pink and Myiahpink.com.