BY HOLLY KESTENIS, Staff Writer
ST. PETERSBURG – For the past five years, the Skyway Plaza Shopping Center on 62nd Avenue South has sat practically empty. Sweetbay closed its doors, and many businesses followed suit. Today, a few small stores remain, but mostly it's another business graveyard littering the city.
But neighborhood associations in the area want to change all of that, with Greater Pinellas Point Civic Association (GPPCA) leading the way. With roughly 28,000 residents in a five-mile radius, the area is in desperate need of services.
"I drive by here every other day, and it's a shame it's empty," said GPPCA member Tom Lally. "It's beautiful with the trees, but we need businesses here."
So tired of waiting for something to happen, GPPCA, with Lally leading the way, joined up with some of the smaller neighborhood associations in that area to hold a food truck rally in the empty lot.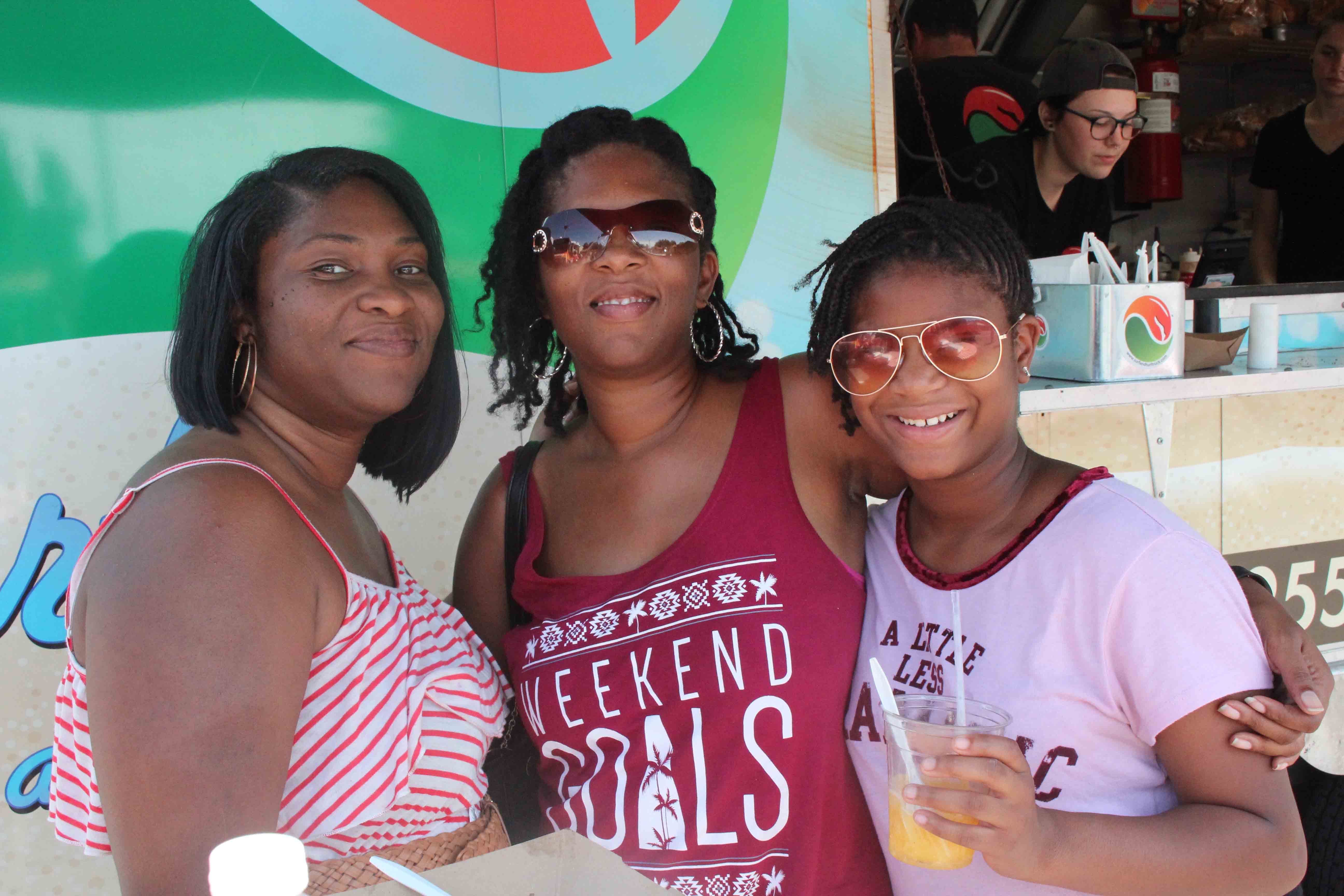 Bahama Shores, Lakewood Terrace, Bayou Highlands and Coquina Key associations all joined efforts to spread the word and ensured that community members stopped by to partake in the food, music and the community atmosphere.
Just last year, the Urban Land Institute (ULI) – an organization consisting of experts in real estate, economic development, infrastructure and city planning — came up with strategies to revitalize the center. They suggested smaller service-oriented retail shops and open-mindedness when it came to businesses outside the norm.
In addition, ULI recommended both the city and Brixmor, a real estate investment trust that invests in shopping centers, establish curbside appeal with sidewalks, bike paths and increased security to attract locals to shop there. The study cost $18,000 and was paid for by the city and Brixmor, who currently holds the lease until 2020.
But residents feel both the city and Brixmor are waiting for the other to make the first move. Lally wants something to be done and encourages them both to realize that when you have an event, people will come out and support the businesses there.
He envisions smaller mom and pop type enterprises such as a barbershop and an entrepreneurial center where startup companies can learn the ins and outs of running their own business.
The city did do its part in helping to advertise the food truck rally event. They fronted the $1,000 guarantee required by the food truck association for 10 food trucks to park their trailers on the lot.
They also printed out the flyers to make residents aware of the event, along with the surveys that the various associations passed out. The surveys asked residents how often they want to see events happening in their area and what type of activities interest them.
 "It's really got to be a work between the city, the residents and the businesses coming together," he said. "People will come out."
Three city council members made appearances: Steve Kornell from District 5, District 6's Gina Driscoll and Lisa Wheeler-Bowman from District 7. An estimated 1,000 people ate from local vendors such as The Bacon Boss, Krepelicious Crepes and Paninis and The Pineapple Shack to name a few.
Vendors were on hand from local businesses, which paid a $35 vending fee, and nonprofits were not charged. Sasha's Boutique was one of the few that had to pay the $35 fee. Located at 2327 Central Avenue, the store's owner, Latosha Williams, said it was all worth it.
"I always do the vendor functions if my schedule permits," she said. "I knew this would be a wonderful turnout."
Williams has followed the Skyway Plaza's efforts for some years now. Born and raised in St. Petersburg, she knows the location and sees its potential for growth.
 "It's a goldmine," she said, having done well for the day. "This is like a gem that needs to be polished."
The participating neighborhood associations will assess the success of the food truck rally and see where they can improve for upcoming events. Including neighborhood associations further north is also on the table.
"This could really catch fire," said Lally, who has already attempted to reach out to communities in the CRA area. "Very few of those really have a very effective neighborhood association."
Lally would like to get associations up and strong so they can benefit from the St. Petersburg South St. Petersburg Community Redevelopment Area money instead of rich influences taking the funds. He also wants all neighborhood association leaders to work together so their voices are louder and more effective in making a change.
"It's all about community; that's why it's so exciting," he finished.
The neighborhood associations are hoping to have the next rally in the Coquina Key Plaza in a few months.