The St. Petersburg NAACP gave top ratings to JMA Ventures/Sugar Hill Partners for the redevelopment of Tropicana Field. 
ST. PETERSBURG – After a St. Petersburg NAACP-sponsored panel scored four groups vying for the Tropicana Field site redevelopment, one emerged as a top-rated choice: JMA Ventures/Sugar Hill Partners.
All four developers pledged a commitment in their proposals to design spaces, homes, and businesses that promote inclusivity and equity among the city's African-American residents, who make up 23 percent of St. Pete's population, and whose historically segregated neighborhoods surrounded the 86-acre site.
On April 9 and 10, the St. Petersburg NAACP hosted "Ask the Developer" virtual town halls where two moderators, a six-person panel, and members of the public were able to dive deeper into topics that impact their communities most.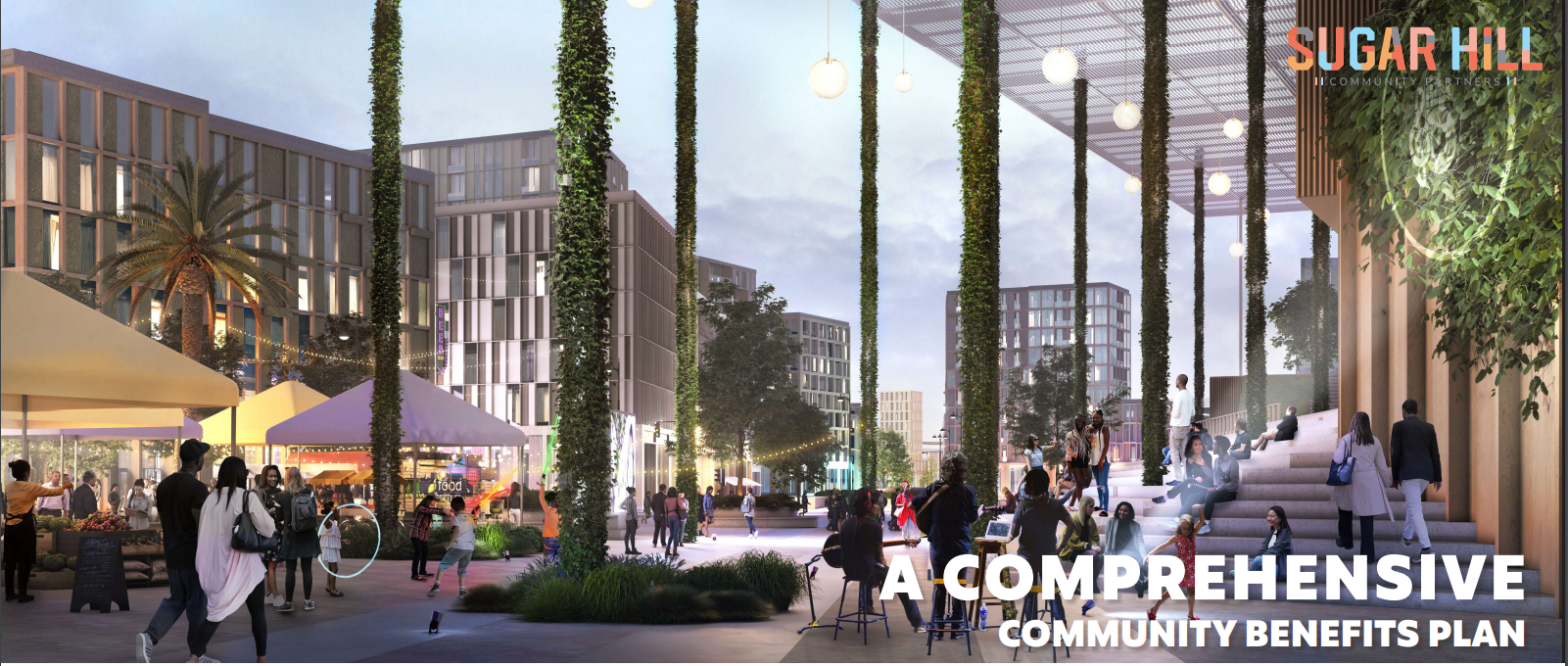 A diverse team of individuals asked important questions that address concerns and benefits that will impact the Black community for generations to come. Holding these types of town halls and using a scoring system based on the developers' responses creates metrics that can be used as the conversation with the city and the developers continue.
The developers — Miami's Midtown Development, Atlanta's Portman Holdings/Third Lake Partners, San Francisco's JMA Ventures/Sugar Hill Community Partners, and Orlando's Unicorp National Development — each began the town hall sessions sharing plans to transform and connect what many consider an asphalt wasteland surrounding the Tropicana Field to the economic vitality of downtown St. Petersburg.
However, for this audience, the interest was not so much about the key designing features, including a reimagined Booker Creek basin, civic gathering space, convention centers, or greenspaces, but more about community benefits.
Some of the benefits were unmet promises when the city built the stadium and parking lot. This shaped a recurring theme in the town halls: How will your proposal right a wrong that led to 285 structures being demolished, including homes, businesses, and nine churches?
The city led residents to believe that the stadium would create jobs and bring greater economic development to the community that had been separated by the laws, practices, and codes of segregation for decades prior. It was somewhat of a Trojan horse for the Black community and understandably has caused trust issues for many.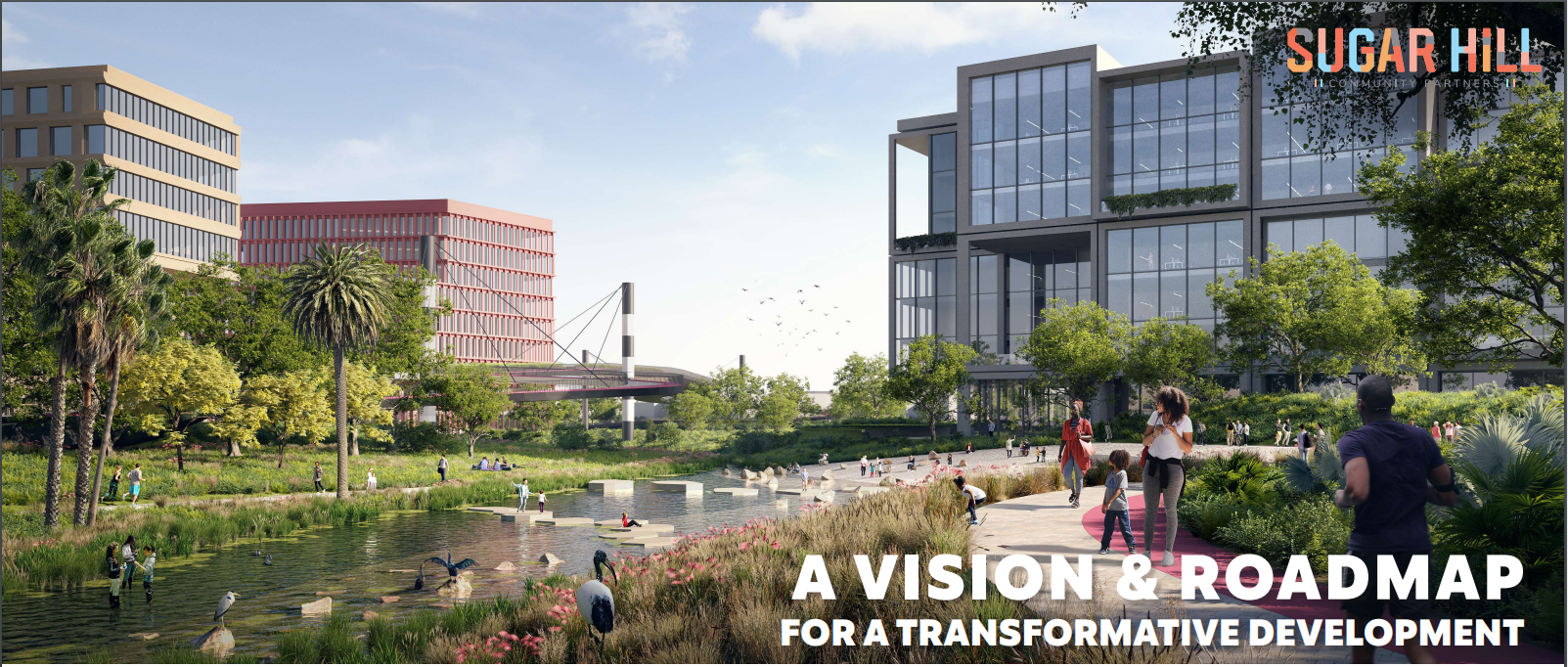 The evaluation of proposals was based on the scorecards of six Tampa Bay area residents:
Elizabeth Siplin, NAACP Economic Development Committee Chair
Dick Pierce, Eckerd College ASPEC
Treva Davis, descendant of area resident
Trevor Mallory, NAACP Housing Committee Chair
Bridget Narvaez, Empath Health
Cassandra Jackson, NAACP Executive Committee
St. Petersburg College's Corporate College Coordinator, Dr. Yvonne Williams, and Equity, Diversity, and Inclusion Director Dr. Devona Pierre were the moderators for the town halls. The questions and discussion, which were recorded and are available on the St. Petersburg NAACP's Facebook page, primarily focused on the developer's understanding of community, authentic community engagement, community outreach, housing, and entrepreneurial opportunities.
At the end of the town halls, JMA Ventures/Sugar Hill appeared to best address the group's questions based on the scoring of the six panelists. Portman/Third Lake was rated second, closely followed by Midtown, and Unicorp was rated fourth.
The St. Petersburg NAACP remains dedicated to its mission "to secure the political, educational, social, and economic equality of rights to eliminate race-based discrimination and ensure the health and well-being of all persons." They know and acknowledge that local economic development leaders, clergy, and others are working on strategies to help the African-American community throughout the process and that city council members will be bringing their own thoughtful recommendations to the table.
After a careful review of ALL proposals, there remain questions regarding attainable and affordable housing, uses of tax increment financing, decision-making timeline, and the narrowing of St. Pete's wealth gap. As a collaborator and a vested community stakeholder, the NAACP is open to executing this project as a tool for healing and economic progress for surrounding affected neighborhoods.
Click here to read all four proposals in detail, view renderings, and view the timeline of events.