Zeta Gamma Zeta Chapter of Zeta Phi Beta Sorority, Inc. honored local community heroes who ministered to our hearts and souls during the COVID-19 pandemic with their artistic talents at their annual holiday breakfast.
CLEARWATER — After a three-year hiatus, the Zeta Gamma Zeta Chapter of Zeta Phi Beta Sorority, Inc. resumed its traditional holiday breakfast. Themed "A Time to be Joyful," the event honored local community heroes who ministered to our hearts and souls during the COVID-19 pandemic with their artistic talents.
The event, held at Banquet Masters on Dec. 3, was attended by nearly 200 guests. To the audience's delight, Zeta sister Tamikia Berry and Phi Beta Sigma brother Dr. Cody Clark served as mistress and master of ceremonies.
Outgoing President Elizabeth Perkins brought greetings and shared the occasion. Chaplain Renee Brown gave words of meditation, encouragement and thanks for the sumptuous buffet-style breakfast prepared to tantalize our tastebuds.
District 7 Pinellas County Commissioner Renee Flowers attended and presented Zeta Gamma Zeta Chapter with a proclamation read by the 2nd Vice President, Dr. Cynthia White.
One of the founding tenets of Zeta Phi Beta Sorority is to generously give back to the community in the form of service and to recognize service rendered by others in the community.
Although it was not an easy task, the Zetas decided on five individuals who exemplified dedication and commitment to uplifting those in need by utilizing their artistic talents.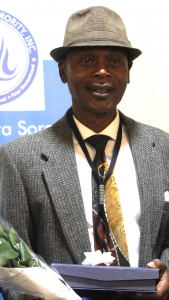 Henry Ashwood, Jr.
A well-known musician in the Tampa Bay area and beyond, Henry Ashwood, Jr. was honored for his extensive background in music as a performer, composer, producer, and inventor. He has taught saxophone, flute, clarinet and music theory and has provided group instruction in music appreciation and history and approach to various age groups.
Ashwood went on to treat the audience with his instrumental rendition of "My Favorite Things."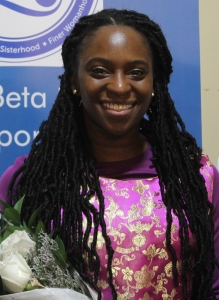 Ashley Mitchell
Liturgical dancer and praise dance instructor for youth and adults, Ashley Mitchell brought the crowd to its feet with her performance, choreographed to the song "Speak the Name" by Koryn Hawthorne.
Mitchell's passion for praise dancing was planted upon becoming a member of a vibrant dance team. This experience paved the way for her to perfect her skills and commit to instilling a love of dance in young girls and women.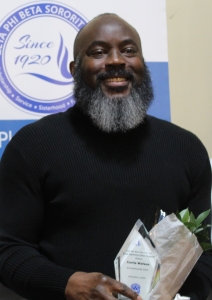 Curtis Watson
Noted vocalist Curtis Watson moved the audience with his stirring acapella rendition of "Where He Leads Me." Curtis was born into a family with a deep affinity for music. His father was a "jazz head," and his beloved mother, a gospel goddess whose acapella creation echoes in his soul to this very day. His musical journey was illuminated by singing in the church choir and participating in organized music in school.
With a doctorate in philosophy, Watson's most significant impact is as a licensed mental health counselor and music minister.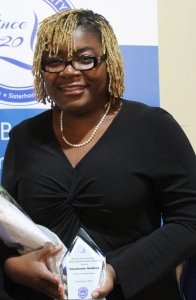 Stephanie Godbee
Honoree Stephanie Godbee reminded the audience with her voice and musicality on the keyboard of our Christian roots and faith by singing the gospel song "No Weapon." Godbee loves her community, and it shows in the activities she engages in. She teaches keyboarding classes for the Prodigy Cultural Arts Program at the Childs Park YMCA for children 6-18.
In addition, she is a ministry leader of the Warriors of Praise MIME Ministry, a Bible lesson/arts and crafts teacher in the Children's Ministry, a choir director of the Joyful Sounds Children's Choir and a Bible study teacher in the Youth Ministry at Mt. Zion Progressive Missionary Baptist Church. Her passion is creating music, and she loves playing the piano, singing, listening to all genres of music and dancing.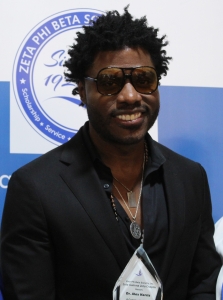 Dr. Alex Harris
The last honoree, Dr. Alex Harris, electrified the gathering with his soulful rendition of "Everyday Will Be Like a Holiday." He certainly captivated the audience as he closed out the performances.
Harris is a songwriter, producer, academician, and humanitarian. He is also a signed recording artist with Cross the Line Music LDT/Orchard-Sony Music Entertainment. He is the visionary and founder of the Arts Conservatory for Teens, and for more than 10 years, his vision has realized the dreams of more than 13,000 youths through an interdisciplinary curriculum that prepares students for high school graduation and the workforce.
Each honoree was presented with an engraved crystal award designating them as a community hero for enriching the lives of all they come in contact with. As a community, the Zeta Gamma Zeta Chapter of Zeta Phi Beta Sorority is grateful for the honorees and their roles in uplifting the community in the uncertainty of the pandemic and the political tensions pervading the nation.
The sorority realizes that so many more could have been recognized, but the chosen heroes are highly representative of the many in the community.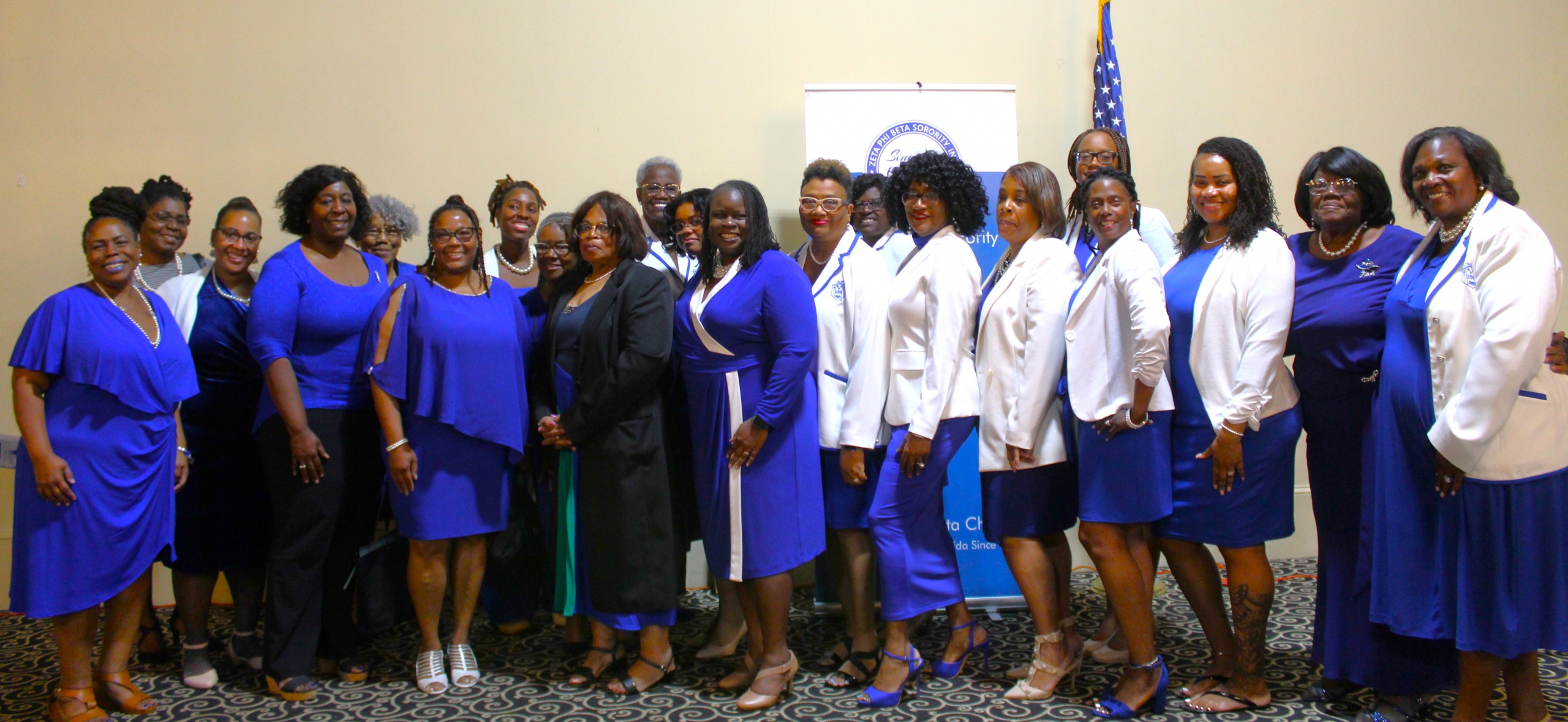 Amid the pandemic, the Zetas found ways to carry out their mission, rendering service to the community in the form of scholarships to high school graduates, providing personal hygiene products to middle and high school students, Salvation Army Shelters, Community Action Stops Abuse (CASA) and Operation PAR's COSA program.
The sorority sisters also donated comfort items to local nursing homes and churches with outreach programs. They supported Breast Cancer Awareness, March of Dimes, and Prematurity Awareness and supported students in a middle school autism classroom.
Zeta Gamma Zeta Chapter of Zeta Phi Beta Sorority, Inc. never stopped working and living up to the principles of Scholarship, Service, Sisterhood and Finer Womanhood. The work they do in the community is vital to them.
These principles accurately describe their beliefs and way of life as members of Zeta Phi Beta Sorority, Inc. The sorority sisters hold their founding principles close to their hearts and strive to emulate them in everything they do.
The success of the event was in large part to the tireless efforts of the committee members:
Dr. Alicia Isaac, chair, Cynthia Jenkins and Kay Mullen, co-chairs, members Elizabeth Perkins, Mattie Jackson, and Dr. Cynthia White, in addition to all members doing their part to ensure the event's success.
The leadership team consists of outgoing President Elizabeth Perkins, incoming President Dr. Alicia Isaac, 2nd Vice President Dr. Cynthia White, Secretary Dt. Juanita Wilson, Treasurer Lisa Wilson, Phylacter Dana Swain, Chaplain Renee Brown, Catriona Freeman, public relations and Daphne Lampley, executive board chair.
This holiday breakfast marked their reemergence on the scene as they strive to do more and be more visible in the community.