PINELLAS COUNTY — Attention college students registered to vote in Pinellas County, you could be eligible for a scholarship in 2019!
The Florida State Association of Supervisors of Elections (FSASE), comprised of the State of Florida's county supervisors, will award $1,200 scholarships to three qualified students in 2019.
College students majoring in the following: political science, public administration, business administration, journalism or mass communications, enrolled as a junior or senior at an accredited Florida college or university and registered to vote are eligible to apply.
"I hope that we receive many applications from eligible college students who are interested in this great opportunity," said Pinellas County Supervisor of Elections Deborah Clark.
The scholarship application and complete list of scholarship guidelines, which includes requirements for letters of recommendation and financial information, are available for download at www.VotePinellas.com/Scholarships.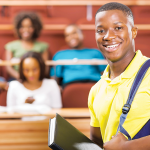 Scholarship applications must be received by 5 p.m., Friday, March 29 and should be submitted in the county in which the student is registered to vote. Students who are registered Pinellas County voters should return completed applications to any of the three Supervisor of Elections offices, located at 315 Court St., Room 117, Clearwater; 13001 Starkey Rd., Largo or 501 First Ave. N, St. Petersburg.
For additional information or to receive an application by mail, please call the Pinellas County Supervisor of Elections Office at 727-464-VOTE (8683) or email VoterEd@VotePinellas.com.