BY RAVEN JOY SHONEL, Staff Writer
ST. PETERSBURG – "We are going to give God some praise," said Sis. Janis Sanders as she opened The Rock of Jesus Missionary Baptist Church's second annual Missionary Society Evening In Red last month. With the theme of "Women Walking in Destiny," the afternoon saw women presiding, praying, teaching and giving God the glory.
 "It's a wonderful thing to see women in red," said Rev. Frank Peterman, Jr, senior pastor of The Rock of Jesus. "When I think about red I think about the blood of Jesus. I think about the blood that he shed for us."
Held in the sanctuary at The Rock of Jesus, 3940 18th Ave. S, missionaries from churches all over the city were represented in the program such as Traveler's Rest MBC, First Baptist Institutional, Old Pleasant Grove and United for Christ. They gathered to encourage one another to spread the Word of God.
"We are called as the daughters of Zion, as women of God to point the dying world to Jesus Christ," said Rev. Inella Parris from All Nations Church of God by Faith. "As we do what he tells us to do, somebody on the outside will say, 'I want they got.'"
Rev. Parris said as Christians we are called as ambassadors of God to point people to Jesus Christ.
Rev. Dee Shepard from The Rock Of Jesus pointed out that oftentimes Christians do not focus on mission work.
"As Christians, it is the absolute cornerstone of who we are," said Rev. Shepard. "God will have no one left behind. In order to get the message to them, He has to rely on us."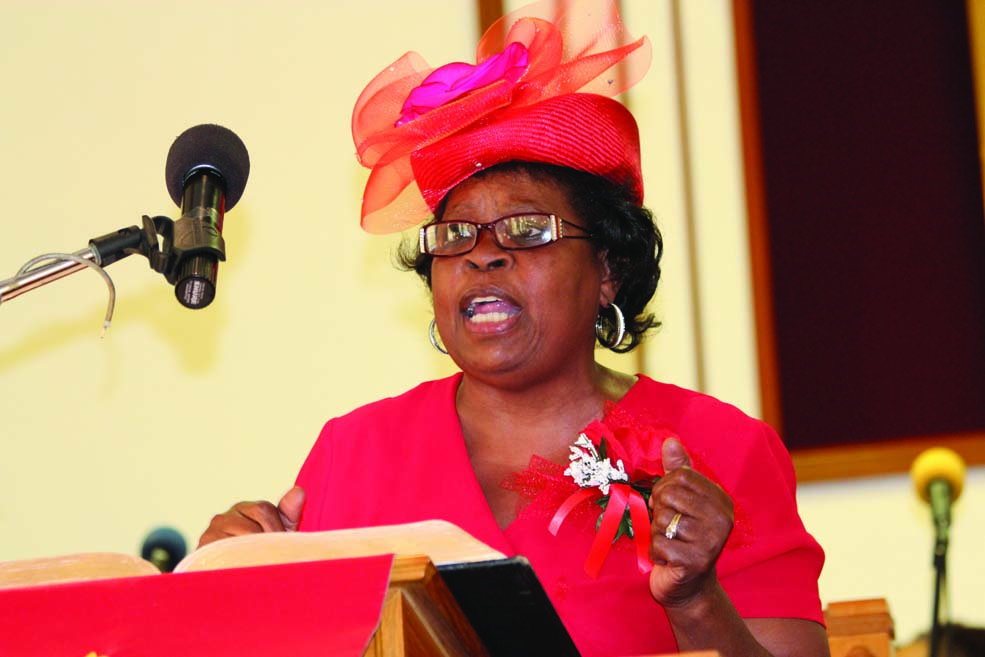 She said giving our lives to Christ comes with a price. "It comes with a responsibility and accountability."
The Spirit of Tampa Bay Choir had the church swaying as they sung, uplifting the congregation. Soloist Phoebe Quarterman brought down the house will her soulful voice and the Glorious Praise Pantomime had the whole church in unison giving glory to God.
"Missionary women and missionary men, take this word that these sisters have given us and plant it in your hearts," said Sis. Sanders. "If you don't know Jesus then you need to get to know him. If you do know him, you need to hold on to him."