BY FRANK DROUZAS, Staff Writer
ST. PETERSBURG – Lutheran Service Florida held its 2017 Head Start Advantage Awards and Awareness Luncheon at the Coliseum last month. Founded as a summer program in 1965 to aid children of low-income households, Head Start and Early Head Start programs today serve over a million children nationwide. They aim to provide comprehensive services to children ages and social services for their families.
Cryst Banks, national voiceover artist who has lent his talents to the National Museum of African American History and Culture, Coca-Cola and BET, served as Master of Ceremony for the annual event.
"We believe that every child deserves the best start she or he can have," Banks said, "no matter their circumstances."
Mayor Rick Kriseman noted that the Head Start program is one of the longest-running programs in the country that addresses poverty in communities, adding that he considers organizations such as Head Start and Lutheran Services partners with the City of St. Pete.
"That means everyone," he said. "Not just the leadership; each and every one of you who volunteers and works for these organizations, you all are a part of our city family as well."
Wanda Minick, executive director of Florida Head Start pointed out that children "are our greatest resource," adding that Head Start helps them reach their full potential regardless of a family's income, race or ethnic background.
"This event is devoted to each and every one of you," she told those in attendance, "for your continued commitment to early childhood education, helping prepare these children for a healthy, happy and successful future."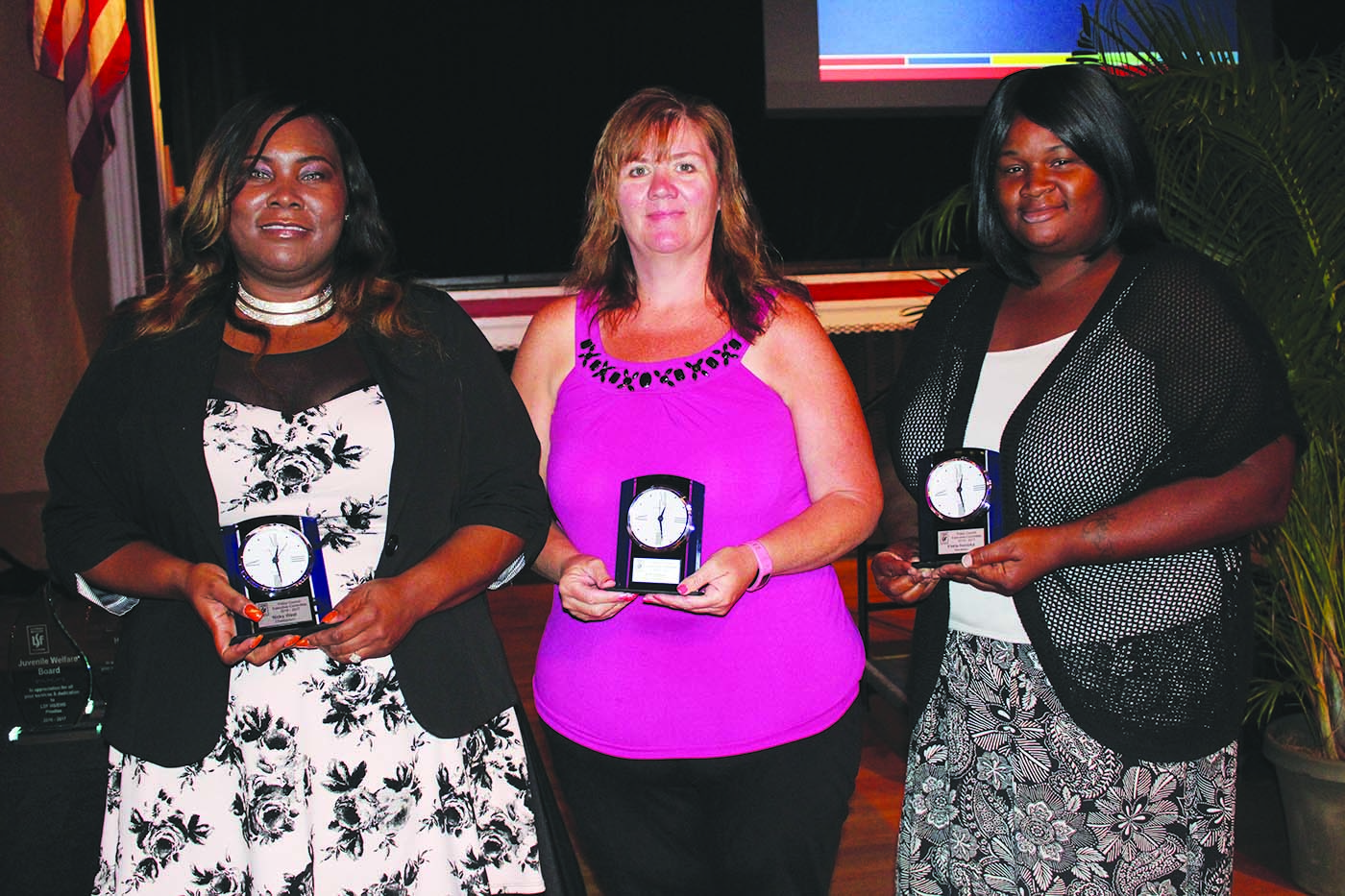 Established in 1982, Lutheran Services Florida has refugee and immigration programs throughout the southeast and central Florida. In addition to Head Start and Early Head Start, its programs include Child Care Food, Disaster Response, Sexual Abuse Treatment, Counseling and many others.
Louis A. Finney, Jr., executive vice president of LSF and president of Florida Head Start, pointed out that one aim of LSF and Head Start is to close the achievement gap in young students. Ricardo Davis, executive director of Tampa Bay Head Start, noted that LSF acquired the Pinellas Head Start program in 2013, which funds early childhood education for 1,600 children.
"The program serves the most underserved communities throughout Pinellas County," Davis said. "Twenty-five centers from south St. Pete to Tarpon Springs, and more than 350 employees—most of which come from the very same communities we serve."
In order to effectively close the achievement gap, he explained, "We must begin early. We must begin before our children get into kindergarten or the public school system."
Scholars from Jordan Park Head Start closed the morning out with a spirited song and dance that made audience members get out their seats and cheer.
2017 Awards
Nestor Hombrar, Father of the Year
Cheko Carter, Unsung Hero
Katina Boozy, Top Female Parent Volunteer
Thomas Hinson, Top Male Parent Volunteer
Yolanda Corey, honored for logging in more than 100 volunteer hours
Muhammad Abdur-Rahim, honored for logging in more than 100 volunteer hours.