ST. PETERSBURG — The 2017 Silver Spoon Tea Party Weekend held earlier this month was all a little girl could have ever imagined. The weekend began with brunch and then off to hair and nail appointments. Their hair was fabulously coiffed and nails were delicately painted in snow pink with a soft shimmery sparkle.
When the pampered princesses' services were complete, they were transported to a downtown hotel where they enjoyed a private movie showing and a pizza party exclusively for their enjoyment. The girls were later led to their suites where they enjoyed warm bubble baths, new pajamas and sleeping bags for their exciting slumber party where they shared fascinating stories, many originals, as they were the storytellers.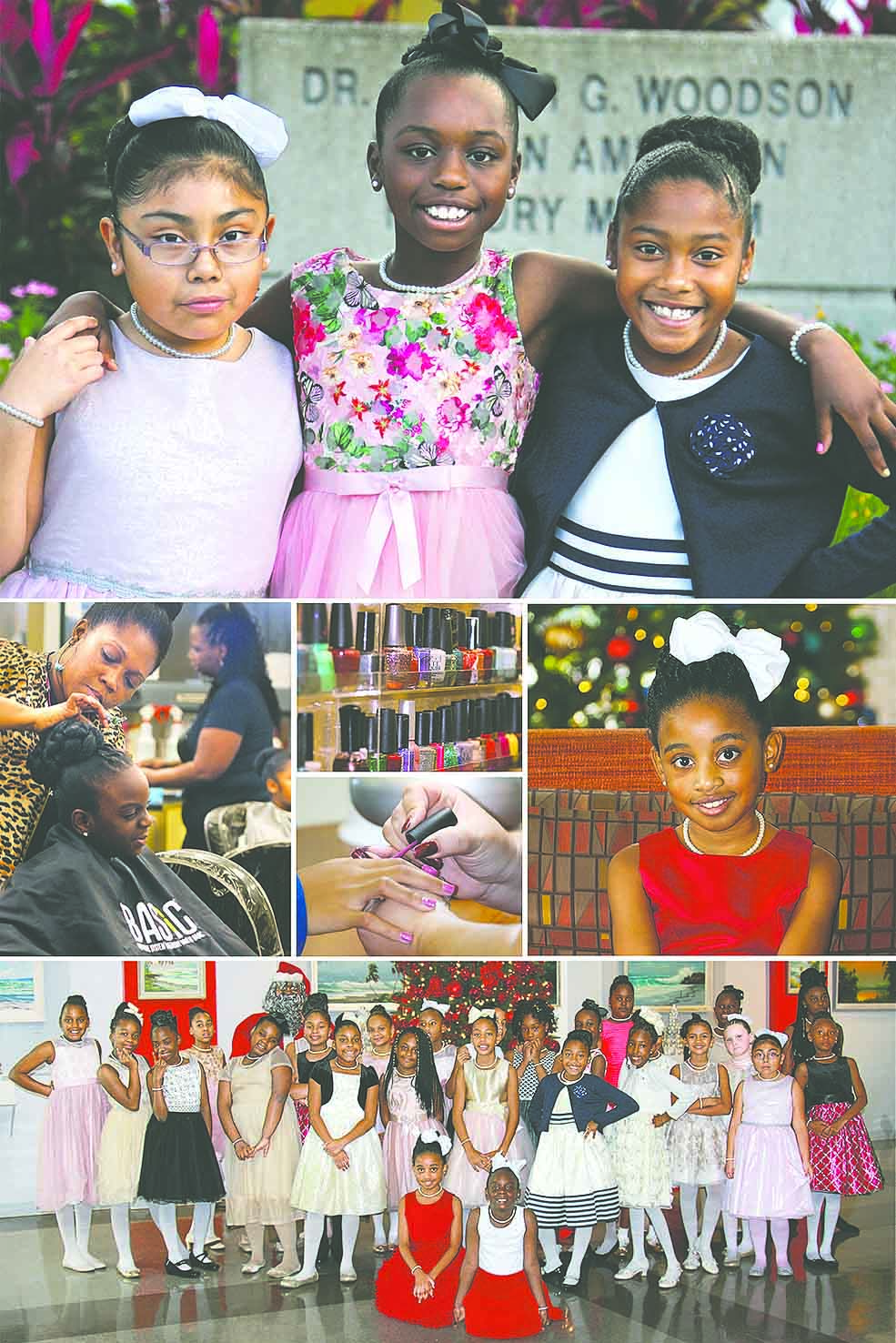 Sunday morning the Tea Party Angels enjoyed a wonderfully prepared breakfast in the hotel's lobby.  The morning included the creation of gingerbread houses and decorating tasty gingerbread men.
Prior to noon, the girls received a refresher etiquette session before returning to their suites to prepare for the party they all anticipated. The 27 nine-year-old amazing angels were beautifully attired in the most exquisite dresses imaginable. They unceasingly twirled and spun around, enjoying the splendor of the moment.
Midafternoon, two stretch limousines arrived to retrieve the beautiful girls as they rode through the city, making stops along the way for photos with scenic backdrops. They ultimately arrived at the St. Petersburg Country Club, where they were met by the paparazzi and adoring fans welcoming them to an exquisite Silver Spoon Tea Party.
The girls were escorted into the ballroom room to behold a vision of a stunningly decorated space in pink and silver with a glistening candy corner that brought a smile to each of their angelic faces.
The honorees were surprised by the presence of former Miss America/Miss Florida Erika Dunlap and St. Petersburg's Mayor Rick Kriseman and First Lady Kerry Kriseman. The event was indeed a storybook fantasy for the lovely princesses.
The Silver Spoon Tea Party is hosted by the Dr. Carter G. Woodson African American History Museum's executive and board of directors.  The participating scholars were identified by the following schools: Academy Prep, Campbell Park, Fairmont Park, Lakewood Elementary, Maximo, Melrose and Midtown Academy.
Sponsors were recruited and their role included funding for each participant. Corporate and community partners included Walmart, Marriott, Pinellas Technical College, Basic Hair Care, Imperial One Limousine Services and Rossie Newson Photography.