BY FRANK DROUZAS, Staff Writer
ST. PETERSBURG — American Stage's production of "A Raisin in the Sun" shines brightly with a cohesive cast that comes together to deliver a dazzling yet hard-hitting performance.
"A Raisin in the Sun" has been extended through Feb. 25. For complete show times and ticket information, visit 

americanstage.org

 or call (727) 823-7529.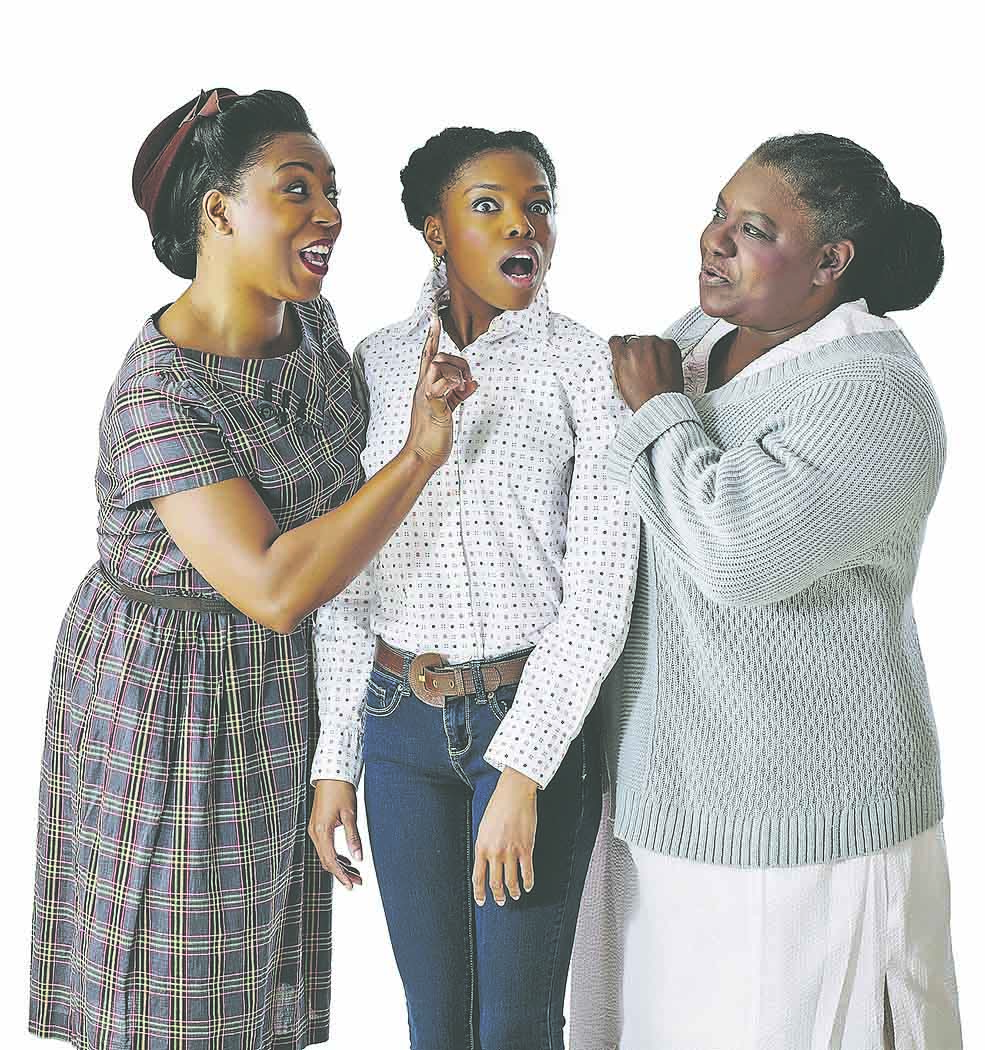 The landmark play by the precocious and prophetic Lorraine Hansberry, who penned it while only in her 20s, tells the story of the Youngers, a black family trying to find a way out of its cramped Chicago apartment and into a sunlit world where dreams can come true and opportunity marks a fresh beginning. Yet with such cold realities as segregated communities, gender bias and their own oppressive circumstances, the Youngers find that the path won't be an easy one.
Under the direction of American Stage veteran L. Peter Callender, the cast does a first-rate job of balancing the play's shining comedic moments with the jarring tribulations of a poor family dealing with debasement and disillusionment in the mid-20th century.
Referencing the apparent nervousness of the white community in the suburb where the Youngers consider moving, Beneatha Younger, played brilliantly by Kiara Hines, states: "What they think we're going to do–eat 'em?" Implying that miscegenation may be a bigger fear of those white residents than merely integration, her sister-in-law Ruth (Sheryl Carbonell) replies, "No, honey, marry 'em."
Veteran actor Fanni Green is resplendent as matriarch Lena Younger, who simply tries her best to elevate her family out of its lowly situation in life. Green embraces Lena expertly and emphatically, conveying an all at once a meddlesome, wise, caring, admonishing and at times tyrannical matron of the house.
Whether she's tossing off a humorous line ("Women gets right depressed sometimes when they get her way")  or leveling a fierce-eyed look at her daughter before slapping her hard across the face, Green is engaging, funny and adroit in one of the play's more challenging roles.
But it is Enoch King's performance as the tortured Walter Lee that is worth the price of admission alone. He brilliantly conveys the exasperation and even anguish that are part and parcel of a black man in the ghetto simply trying to provide for his family, yet determined to realize his dreams of business ownership and a life outside of a tiny apartment dwelling.
With the spotlight focused on him and him alone, King gets down on his knees to show his own family just how ridiculous and subservient Walter's willing to act in front of a white man–a white man that he believes could change the family's fortune, but at a great cost–and believe me, it hits home.
Through this manic, end-of-his-rope display you no longer see a man but an entire race contained within that spotlight, reduced to humiliation and groveling. King's convincing, mad-abandon fervor cuts straight to the bone and made more than a few theatergoers squirm in their seats.
Rounding out the fine cast are Patrick A. Jackson as Joseph Asagai and Troy D. Wallace as George Murchison, both suitors of Beneatha; local filmmaker Cranston Cumberbatch as Bobo, Walter Lee's erstwhile business partner; Gavin Hawk as Karl Linder and Dee Selmore as the busybody neighbor Mrs. Johnson. Jaiden Gray and Elijah Jordan both play little Travis Younger in the production.
Good chemistry–always an element so crucial–is evident in this production as the effortless interplay among the cast members can make anyone feel that we get a peek into the overcrowded living room of an honest-to-goodness family–and all the bickering, arguing, imploring, scolding and loving that goes on behind the doors.