BY KARIN DAVIS-THOMPSON, Staff Writer
ST. PETERSBURG — Renee Edwards, founder of the Saturday Shoppes, said she never dreamed this would be her life.
When she started her skincare line, she said she had trouble getting vendor event organizers and stores to take her seriously.
"I got a lot of pushback from the white markets," she said. "After three years, I decided to start my own."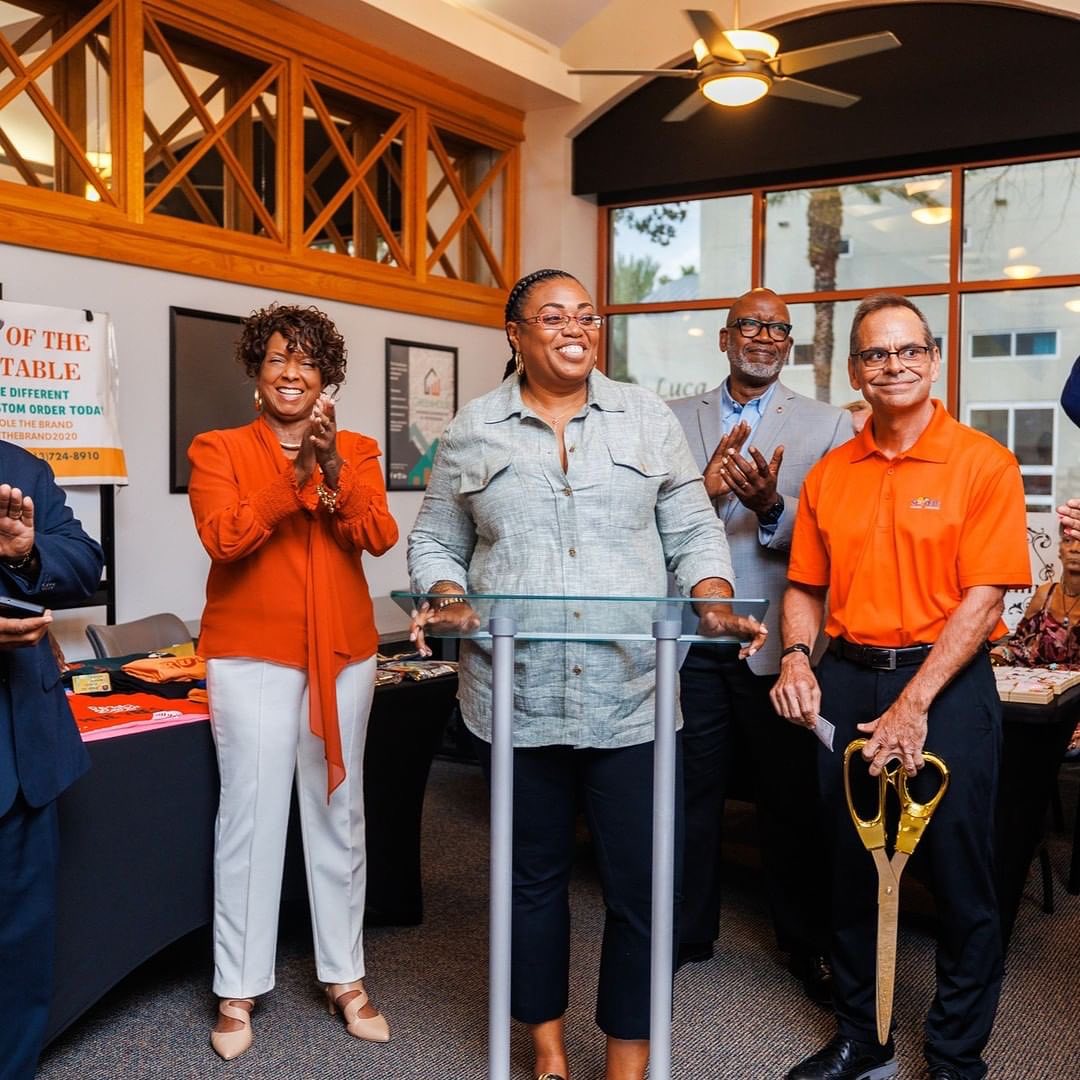 So, the Saturday Shoppes was born, and Edwards' simple idea grew. Now, as part of the growth of her business, another dream has been realized: a chance for women and minority-owned businesses to showcase their products at the St. Petersburg Chamber of Commerce.
In 2017, her product was the first Black-owned business featured in the Chamber's retail shop, and there hasn't been another one since. It's always been something that bothered the 46-year-old.
"I always wanted to know why," Edwards said. "It's past time."
With the growth of her business, the mom of three was able to enlist the help of City Councilwoman Deborah Figgs-Sanders, Mayor Ken Welch and Chamber President & CEO Chris Steinocher to bring Black-owned businesses to the Chamber's retail store.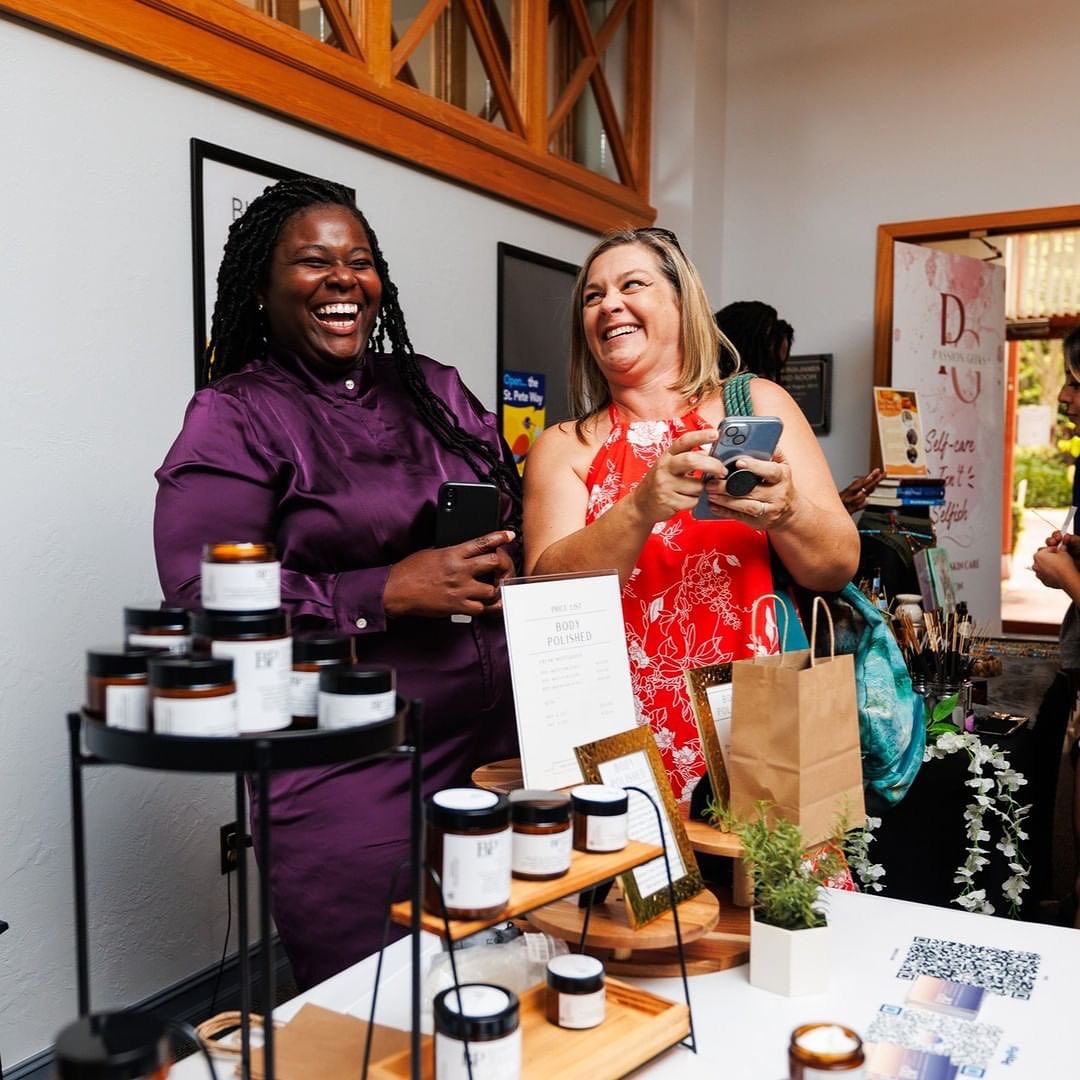 Five vendors who have worked with Edwards and her Saturday Shoppes Academy now have their products in the visitor center inside the Chamber's building on Second Avenue North. At the end of their tenure, five new businesses will take over.
Figgs-Sanders has been a champion for Edwards for several years and said she is proud of the small idea she has turned into a thriving business.
"I always saw the potential in her," she said. "She just needed someone to help her start the conversation [with the Chamber], and I was happy to be a part of that. It was past time to have Black-owned businesses in the store."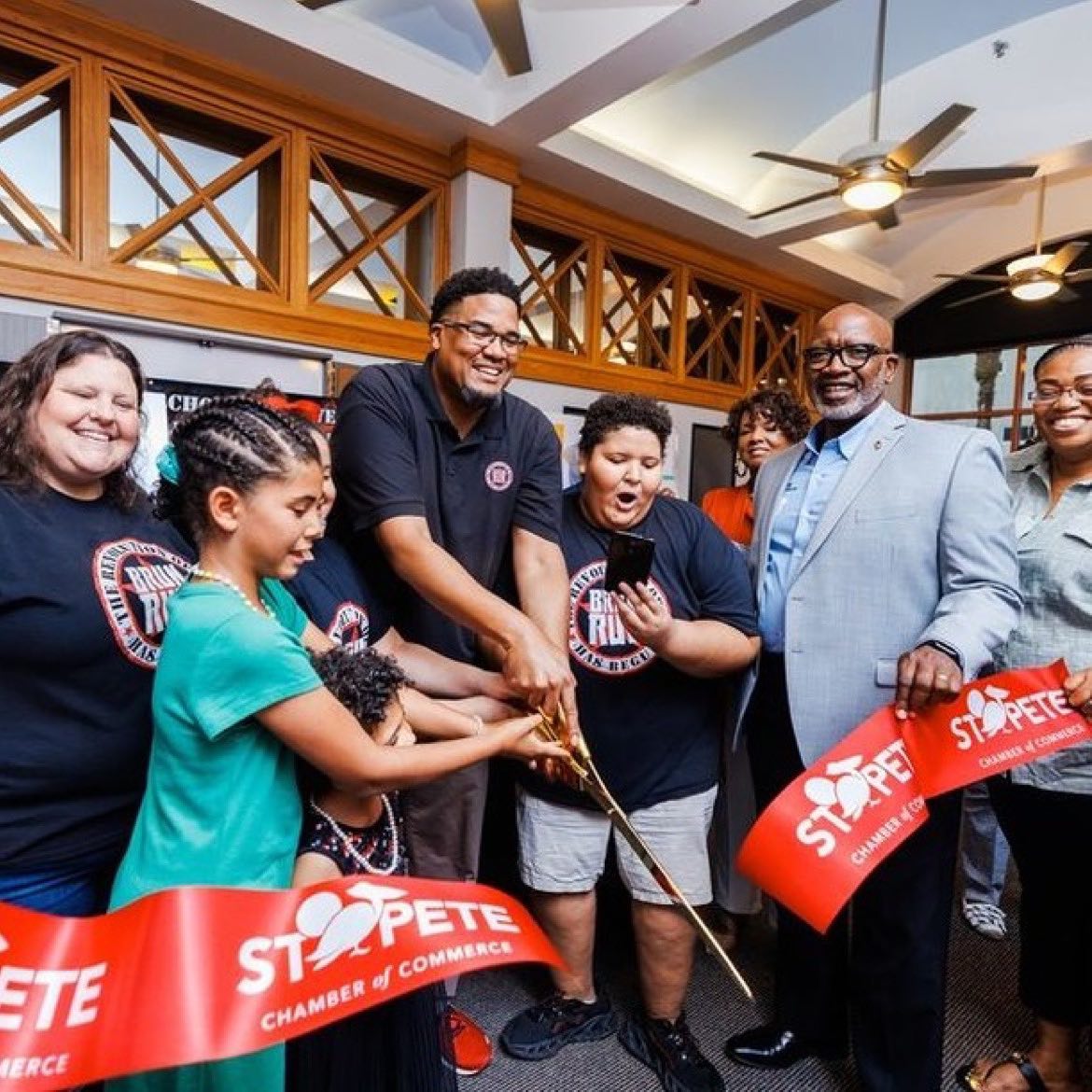 Ensuring the vendors have been through the Saturday Shoppes Academy to participate in the takeover was also crucial to Edwards and Figgs-Sanders. The academy has two cohorts; the first provides participants with information on subjects like social media marketing and forming an LLC. The second cohort dives into the retail component.
"It was necessary for Renee to provide that," Figgs-Sanders said. "Some of the entrepreneurs really needed the help to level up their game."
Edwards said when she began the Saturday Shoppes, some of the vendors didn't have a relationship with a bank, a mobile payment system or the means to create the presentation they may have wanted at the vendor market.
"It led me to create a partnership with Suncoast Credit Union for my vendors," she revealed. "The Saturday Shoppes Academy was just something they needed."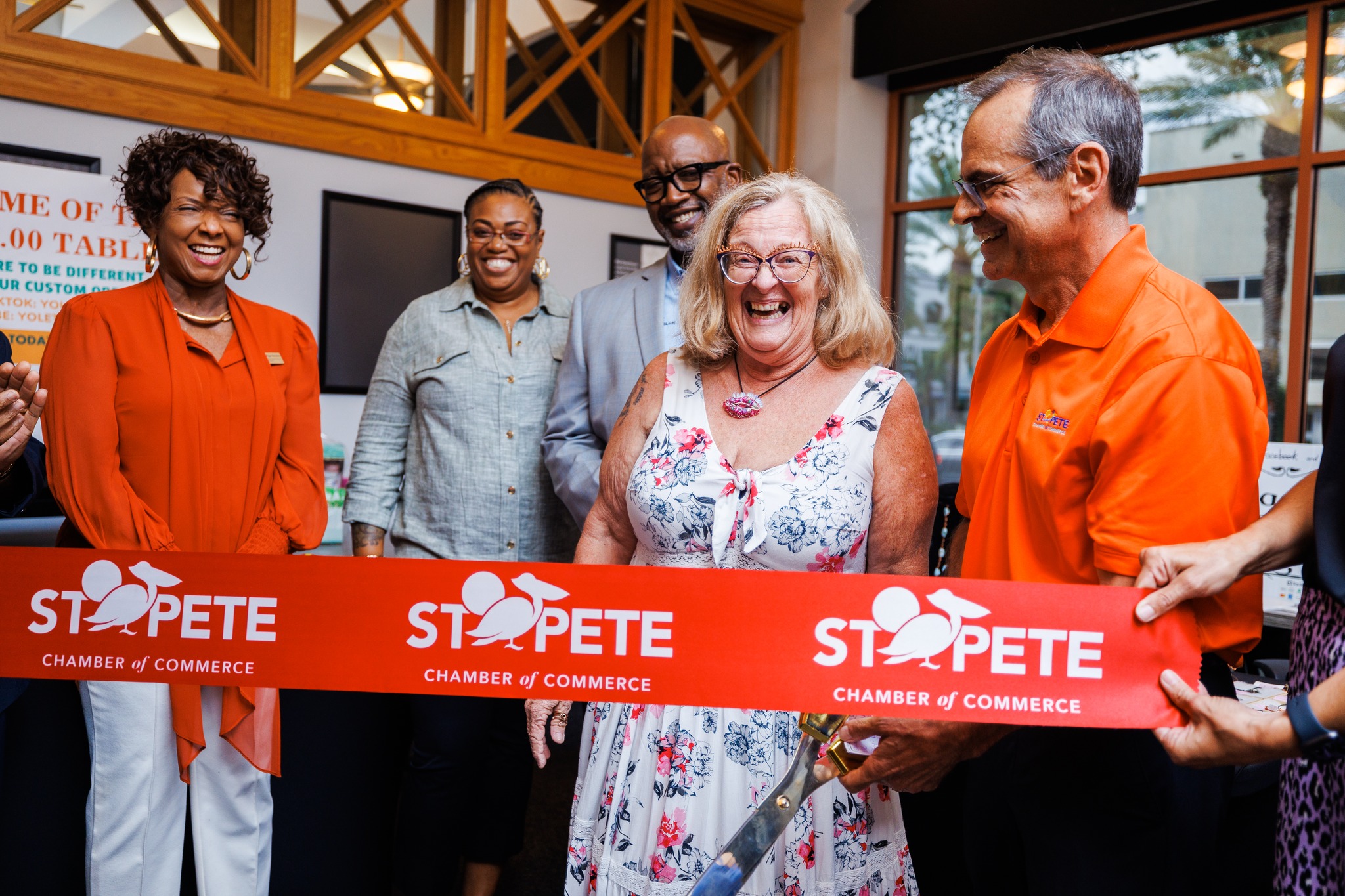 For Edwards, her business is all about providing support to others that she sometimes found hard to find and a way to get the experience they need to take their businesses to the next level.
"Having their product in the Chamber's retail shop will be a game changer for them," she asserted. "It will teach them about pricing for a store, managing inventory and help them figure out if their product will sell without them being there to promote it."
As for Edwards, the Saturday Shoppes takeover is just another goal she's been able to achieve to help small, and especially minority-owned businesses.
Along with the takeover, she is planning vendor markets in Atlanta and Miami, working on a retail space in Tyrone Square Mall and her next biggest challenge: a partnership in Walmart similar to what is happening at the Chamber of Commerce.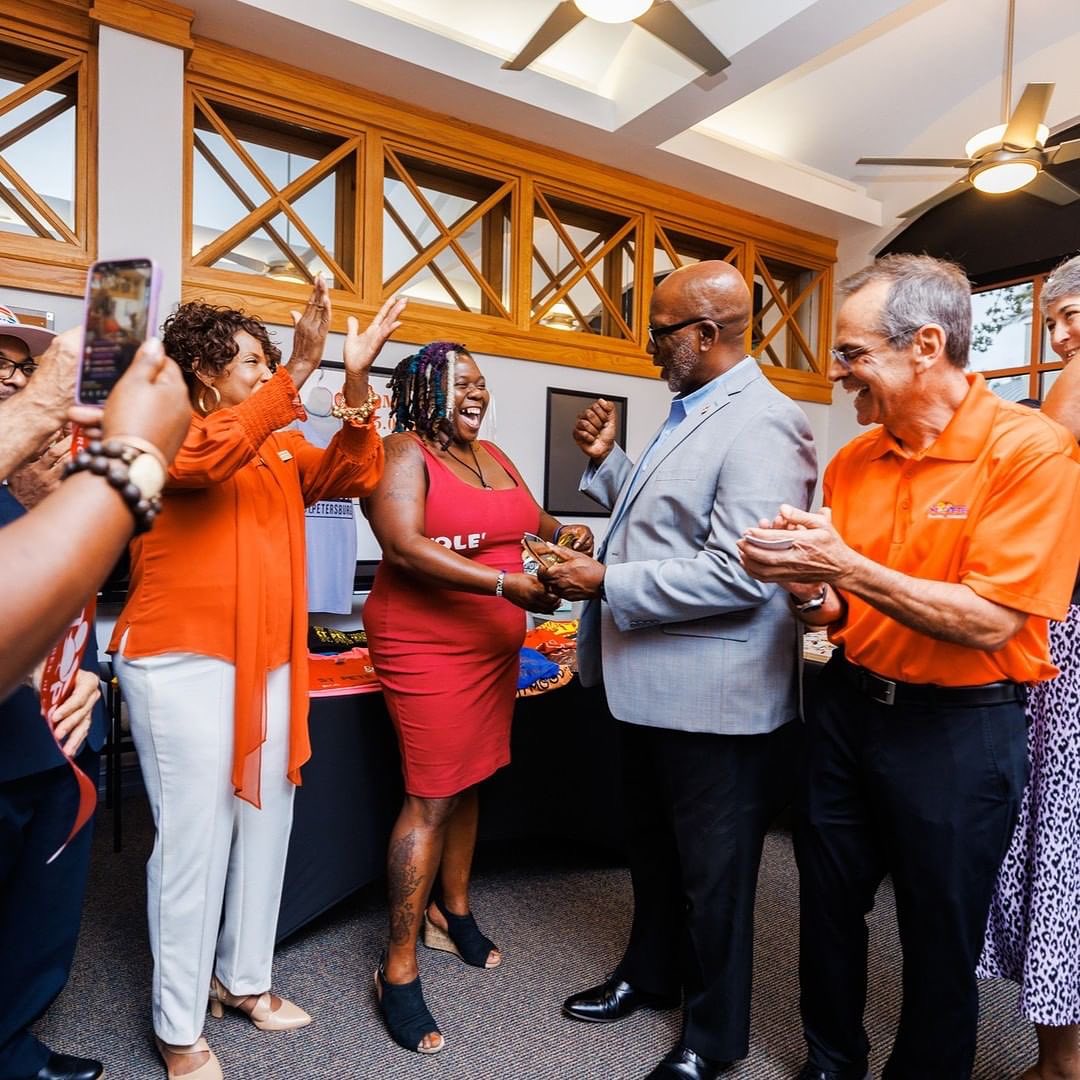 "These vendors need a larger platform," she said. "Something like being in the retail shop gives the vendors an additional stream of income."
And, Edwards said, the chance to see more diversity in the retail shops is also essential for others hoping to start their own business.
"For the community, it is the 'I believe I can fly' type of feeling," she said. "It helps them feel like if they can do it, I can do it."
On July 26, the St. Petersburg Area Chamber of Commerce celebrated Saturday Shoppes taking over the Chamber. The storefront, located at 100 Second Ave. N, Suite #150, was packed with well-wishers witnessing the start of endless possibilities for five vendors: Brunson Food Group, Yole the Brand, Body Polished, Passion Geeks and Madam Naka's Emporium.
The Chamber's retail store only features items made in St. Petersburg by St. Pete entrepreneurs.
"St. Pete money stays here; St. Pete money grows here; St. Pete money travels here," said Steinocher.
"This is what inclusive progress is," Mayor Welch said. "This is what intentionality looks like when we talk about economic development for our city."
Welch thanked Edwards for "speaking the language of government and translating that to business owners, who are focused on their product or service."
Edwards plans to get a little inspiration of her own, relaunching her natural skincare line, Skin Kandii, in quarter four of this year.
"I never imagined what the Saturday Shoppes would become, and it meant not having the time to work on my product, but it's coming back."
For more information on the Saturday Shoppes, visit saturdayshoppes.com.
Photo Gallery