ST. PETERSBURG — The 2020 Plan, City of St. Petersburg Department of Urban Affairs and One Community's Emerging Leaders Fellowship & Intern Program (ELFI) have engaged 11 young adults ages 18-40 who have expressed a desire to grow in community leadership.
The program will provide training for the fellows and interns then supervise them to serve as an active force in community advancement initiatives with introductions to many community leaders. Our community needs leaders to continue positive movement in community activism.
In partnership with The Weekly Challenger newspaper, the 2020 Plan would like to introduce one of the Emerging Leaders Inaugural Class 2019 Fellows, Caprice Johnson.
Johnson is more than motivated. She has joined the program already credited with a number of accomplishments. She is a mother, educator, activist and small business owner, who has always had a passion for working with youth.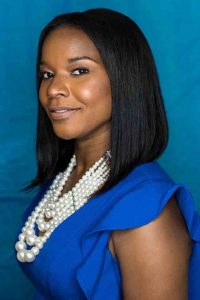 From being a nanny to becoming a guardian ad litem and educator, her goals were to impact the lives of children positively. After receiving a bachelor's degree in psychology from the University of South Florida St. Petersburg, she began working with youth in foster care. Transitioning to teaching for Title I schools in Pinellas County, Johnson earned a master's degree in elementary education and educational leadership.
Her commitment to supporting what's best for students has led to her campaigning, canvassing, phone banking and advocating through various platforms. She continues to manage a small business providing affordable housing in Pinellas County, serving on the Affordable Housing Committee and the Youth Development Grant Committee for the City of St. Petersburg.
The ELFI applauds and supports Johnson's goals and passion for helping her community and what is best for children. We introduce to you Caprice Johnson, a 2019 Inaugural Emerging Leaders Program Fellow.