Photo courtesy of Donna Sagan-Hortz
BY JEFFREY ZANKER, Staff Writer
The Cooking Matters program from the University of Florida (UF) Family Nutrition Program (FNP) returns to Campbell Park Recreation Center Wednesday for a six-week course series, teaching participants how to eat healthy on a budget.
This time, UF is collaborating with the health education program Food Is Medicine (FIM) for their second series since last August with their first series "Cooking Matters For Families."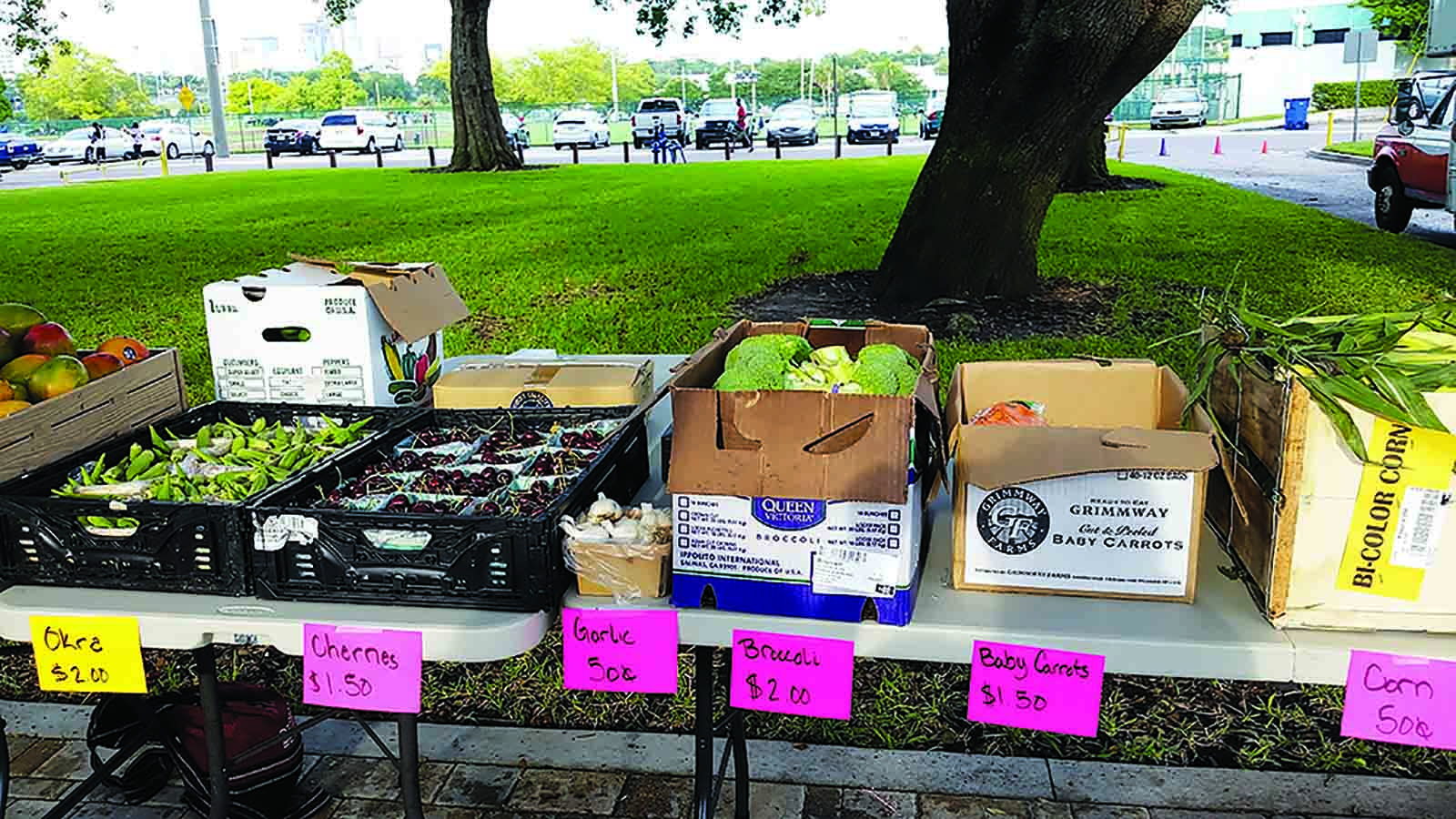 "We have the same objective under the umbrella," said Nan C. Jensen, Extension Agent of UF/IFAS Extension for Family and Consumer Services.
Donna Hortz, program assistant of FNP, continues to instruct the classes. The sessions include researching, planning, shopping and cooking healthy meals such as fruit salads, black beans and vegetable quesadillas.
The new supplements come from FIM, which includes free health screenings monitored by Baycare nurses from St. Anthony's Hospital. They will hold the screenings for the first and last sessions to "observe the participants progress during the weeks," said Hortz. The screenings check on the participants' weight and blood pressure.
"We monitor the impact of eating healthy food," Hortz also said.
In addition, participants will receive $10 vouchers every class to purchase fresh produce. The vouchers are redeemable only at Gulfport Produce, a local produce stand that will be present during sessions for purchases.
FIM started two years ago at Florida Hospital Carrollwood in Hillsborough County designed to improve areas that are considered food deserts obtain food access through educational guides and tools.
"These are areas people have no access to fresh produce," Rev. Canon Katie Churchwell, FIM's community organizer, said.
FIM came to St. Petersburg last summer after receiving a grant from the Cathedral Church of St. Peter to fund the program. Churchwell, who is the Canon for Community Formation at Cathedral Church, partnered with Campbell Park Elementary for mentoring classes and donations.
 It was through her experiences, Churchwell said, of talking with students, meeting their families and knowing more about the neighborhood such as the closing of Walmart in Midtown's Tangerine Plaza that she wanted to give back.
"How can you bring an immeasurable change to people's health," Churchill asked herself.
It was through chance meetings with UF FNP members that she decided to partner with the Cooking Matters.
"This program can now turn something that was immeasurable into reality," Churchwell said.
Other partnerships involved with FIM include the City of St. Petersburg Parks and Recreation Department and Healthy St. Pete. The recreation center is located at 601 14th St. S, the free two-hour courses goes every Wednesdays until March 28 from 6-8 p.m.
For more program information, go to spcatheral.com/food-is-medicine/ or contact Amanda Warmbold at (727) 582-2463 or awarmbold@co.pinellas.fl.us.