ST. PETERSBURG – Mayor Rick Kriseman announced the renaming of the city's main library, located at 3745 9th Ave N, to honor President Barack Obama this Monday, Feb. 19, President's Day.
With its new name will come a $6 million renovation, much of the funding being provided by the Penny for Pinellas sales tax.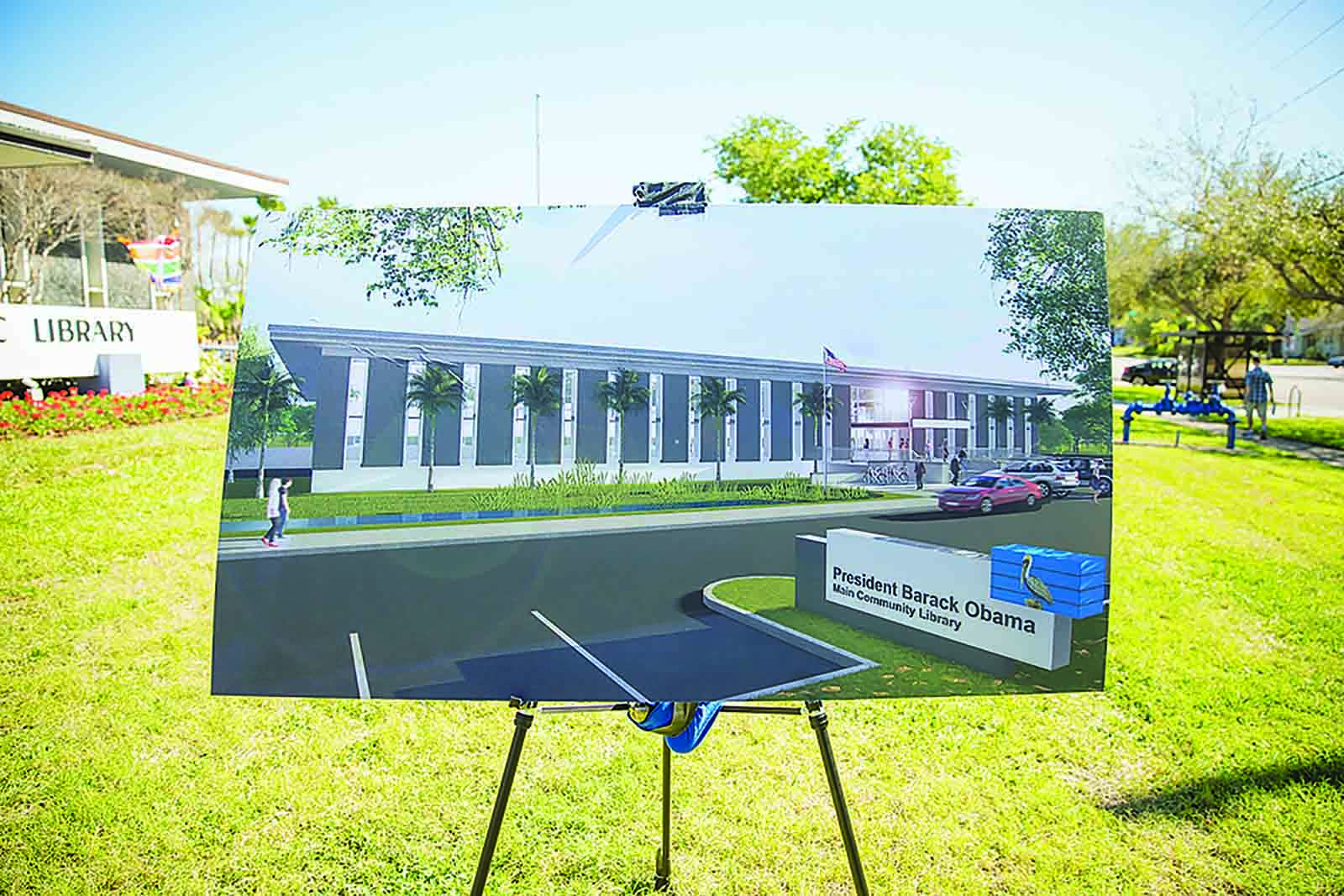 Constructed in the early 1960s, the new design will be more handicap-accessible; will come complete with a renovated patio to host events and parties and technological upgrades will be featured throughout the structure.
With buildings and roads across the country starting to pop up bearing the nation's 44th president's name, Mayor Kriseman said it was about time St. Pete did the same.
"He is a man who served honorably for two terms and has already been ranked by historians as one of our better presidents," said Kriseman, adding that a library would best bear his name because it's "where books are read, ideas are exchanged, research is conducted and where forums and lectures can take place."
Library director Mika Nelson said the library is soliciting feedback. A new sign with the president's name most likely will not be displayed until renovations are complete. The plan must pass city council's approval, which will unlikely face any opposition.