BY ALLEN A. BUCHANAN, Staff Writer
ST. PETERSBURG — The Forbes Family held its 15th biennial family reunion celebration at the Staybridge Suites from July 13-15. Family members came from several regions of the United States to celebrate the legacy of Peter and Melinda Graham Forbes.
Family president, Laura Hunt, greeted all who arrived to celebrate the rich legacy of an African- American family that is theorized to have roots in the British West Indies by way of the "harsh cruelty" of the British slave trade.
Peter Forbes and future wife Melinda would meet when both families moved to Tallahassee in the 1800s when Florida was predominately an agricultural region with plantations and farms. Despite the horrific conditions at the time, they joined in matrimony and birthed eight children.
In addition, Peter had five additional children. Big families were the order of the day during that time.
As the Forbes continued to grow and expand beyond southern regions, the idea to document their oral history finally took root in 1988 when Richard Stevens along with his cousin, Thelma Forbes Patterson put together a local family reunion in St. Pete.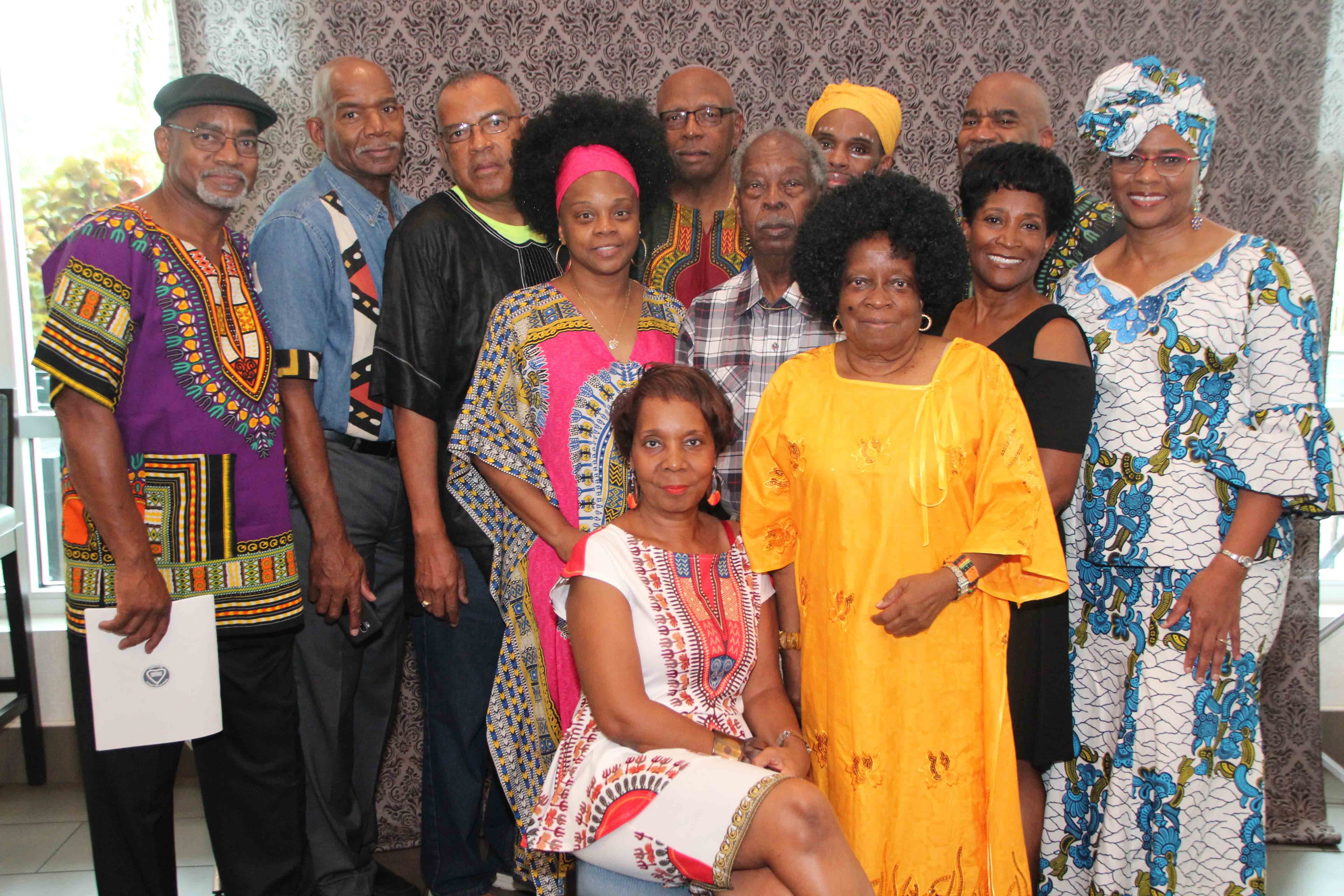 For three years, the family met annually. The fourth reunion in 1992 began the practice of biennial family reunions. However, after the fourth one, the efforts ceased until 1998, when they started having gatherings every other year.
The first time back in St. Pete for 30 years, this year's reunion was aptly named "Forbes Fun in the Sunshine City."
Friday night's activities started with family pictures in the lobby of the Staybridge Suites.  Excitement mounted as raffle ticket holders listened attentively for their name to be called during the door prize giveaways.
In the end, enough prizes were left for all the children who had not received a gift during the random drawings. Entertainment for the evening was provided by Angelia Fletcher of Angelia's Hair Alterations. The fashion show featured notable models and designers such as Audrey "Pat" McGhee.
As the Friday welcome dinner was winding down, reunion host and treasurer Garry R. Forbes stepped to the microphone for one last announcement.
"If everyone could take a seat for a moment, I have received some news," said Garry as his voice cracked.
The dining room chatter stopped immediately.
"We just received news from a State Trooper in North Florida, Gainesville. It seems that…"
He stopped, gathered himself and then continued.
"There appears to have been an accident! Our son, David, was on his way to the reunion this evening when suddenly his car flipped over several times."
Garry broke the news to a shocked family audience that his son was taken to a hospital in Gainesville and placed into a medically induced coma. Forbes asked the room to pray for him and his wife as they would leave the reunion for Shands Hospital in Gainesville.
The jovial atmosphere had suddenly grown cold and dark as everyone joined in a family prayer for David to recover and for Garry and his wife Kathryn.
David's condition was recently upgraded to stable early last week. Just as David, a senior at Florida State University, was recovering, his father had a mild stroke Sunday. After speaking with the family reunion president last week, both Forbes men were well on their way to full recoveries.
One cannot even imagine how many family prayers went up this week to return this story of a family reunion back to the positive path that it started out as. If this is not a concrete example of angels working overtime, then what is!
***
On the last day of the three-day event, two college scholarships were awarded to family members Leander Forbes, 20, who attends Meridian Community College in Mississippi, and Jayden Forbes, 18, who will be attending Tallahassee Community College in the fall. Both young men were awarded $750 from the Forbes Family Scholarship Fund.