By Allen A. Buchanan, Staff Writer
ST. PETERSBURG –The Women's Ministry of Friendship Missionary Baptist Church presented its annual Seasonal Luncheon fundraiser in the upper dining room on April 21.
"We've taken all seasons of the year and all holidays and decorated our tables accordingly," said Women's Ministry President Cynthia Pierce.
As a result, the resplendent variety of colors captured anyone's attention when entering the dining room. Brown, orange, yellow and red for the fall table contrasted with red, blue and white for the Fourth of July Holiday table.
The Kwanzaa, Thanksgiving, Martin Luther King Jr. Holiday and the spring tables were samples, part of the larger assortment of holidays and special historical events tables represented at the luncheon.
The table commemorating the life and times of Dr. King featured one of the female church members wearing an authentic Southern Christian Leadership Conference silver jacket, which is also symbolic of what the Women's Ministry does annually to help people who are struggling with life's endless challenges.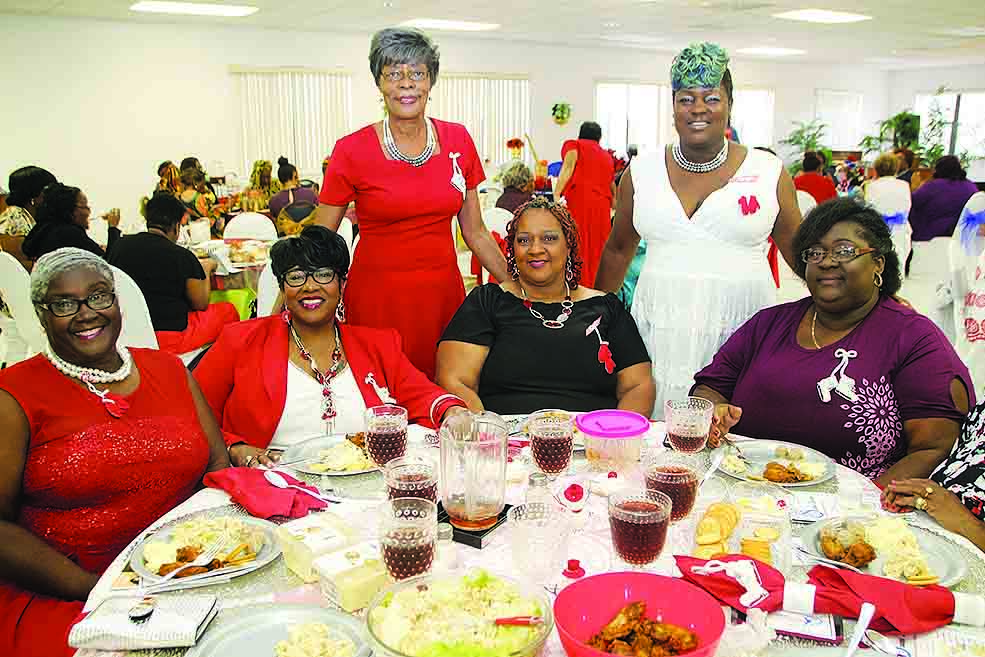 "We put this event on every year so that we can sponsor other events. This is a fundraiser for us, and we do a lot of outreach ministry like sending shoes to Haiti, giving towels to the homeless shelters and helping a brother or sister any way we can," finished Pierce.
Altogether, the seasonal fundraiser supports over half-a-dozen charitable causes a year.