BY LAURA MULROONEY, Staff Writer
ST. PETERSBURG —The Tampa Bay Healthcare Collaborative (TBHC) will be hosting a free Community Health Wellness event Saturday, July 8 from 11 – 2 p.m. at the University of South Florida, St. Petersburg Harbor Walk.
The TBHC has been a 12-month long action learning collaborative for health and human services between five major Tampa Bay organizations.
"This multifaceted event is a movement working toward health equity; health is for everyone," stated Marissa Davis, Program Coordinator & Equity Specialist Cultural and Linguistic Competency Initiative. "This isn't just another health fair we're also focusing on community discussion."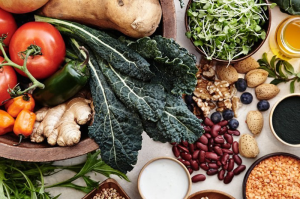 Health equity is defined as the attainment of the highest level of health for all people, raising awareness of community health disparities leads to more effective care per organization. According to health studies, only 40 percent of health and well being is clinical or genetic factors. The remaining 60 percent are social determinants based off of where community members work, play and individual behaviors.
Two film screenings will precede facilitated discussions and group activities focused on strategies to reduce health disparities in hopes that it will help move the community toward achieving health equity.
The first film screening will be of "Unnatural Causes: Is Inequality Making Us Sick?"  and the second film is titled "Race—The Power of Illusion."
The documentary episodes span the nation, exploring several different cultural groups, and unveil findings that suggest that the "the social circumstances in which we are born, live, and work can actually get under our skin and disrupt our physiology as much as germs and viruses," it may not just be bad habits, access to health care, or unlucky genes, according to the producers.
Food, activities and entertainment will occur simultaneously for the whole family. Forty community vendors and local resources will also be present, to include onsite health screenings, testing and referrals.
The event is free and open to the public, professional/organizational staff, community residents, liaisons, advocates and faith community promoters are all encouraged to attend.