Taffy Macon's grandmother was the last resident displaced by the razing of the Gas Plant/Laurel Park neighborhood.
By Frank Drouzas
ST. PETERSBURG — Hundreds of Black families, businesses, churches, and community spaces were displaced or destroyed by the construction of Tropicana Field. Former residents of the Gas Plant and Laurel Park neighborhoods and their descendants share memories of a safe, supportive, and thriving community and the lasting impact of its demolition.
The story of the Gas Plant and Laurel Park neighborhoods is unique to Pinellas County and has a history repeated across this country and generations of Black and Brown communities. If we are to move forward with race equity, we must know, understand, honor, and be changed by our collective past.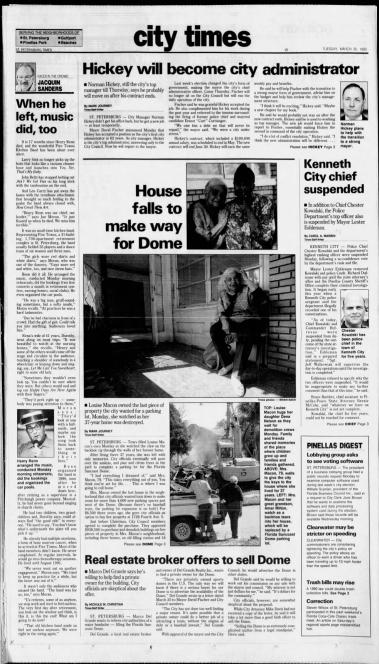 Taffy Macon, the granddaughter of Louise Macon, recalls her grandmother's love for the Gas Plant district — and her determination to stay until the very end.
Louise Macon was a lifelong resident of the area and lived at 1726 Fourth Ave. S, where she raised all of her nine children. Taffy is the daughter of Louise's oldest son Samuel Macon.
"She had to relocate with the building of the Dome, which is now known as the Tropicana Field," Macon said. She was very sentimental about it. Her residence and home were very sentimental to her, her children, her grandchildren, great-grandchildren and all of her descendants."
Louise became known as the "ThunderDome holdout," Taffy explained.
"She was given that name for being the last resident to vacate the Gas Plant/Laurel Park neighborhood in order that they may build the ThunderDome at that time," she said.
The then-St. Petersburg Times newspaper featured a photo of the matriarch, along with her youngest child and one of her great-grandchildren, in reference to the great undertaking of ousting residents to make way for new development.
"I pray God's blessings as we move forward in the renovations," Taffy Macon said, "and the newness of the property that is forthcoming under the direction of the new mayor, Ken Welch."
Click here to watch videos of residents recalling their gas plant memories.
T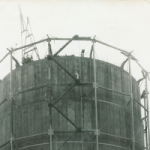 affy Macon recorded her memories of growing up in the Gas Plant District on Dec. 12, 2021, at the Gas Plant/Laurel Park Reunion.