BY RAVEN JOY SHONEL, Staff Writer
ST. PETERSBURG – The St. Petersburg Metropolitan Section of the National Council of Negro Women, Inc. (NCNW) celebrated 75 years of building on the legacy of their founders at the annual Founder's Day Luncheon held in May.
First Vice President Angela Rouson gave the occasion and led the charge for members to "repeat, if not exceed" the legacies left by Dr. Mary McLeod Bethune and Fannye A. Ponder.
"Today we celebrate their legacy and honor. We charge you to paint a similar legacy for those who follow us," said Rouson. "Seventy-five years in the St. Petersburg community serving and celebrating the African-American woman and the African-American family, we strive to have an impact on those in our community and beyond."
In 1935, distinguished educator Dr. Bethune brought together eminent women leaders to discuss the need for united planning and concerted action by women's organizations. The consortium of women saw the need for uniting black women in social planning forums and actions on local, national and international levels.
President Franklin Roosevelt soon appointed Dr. Bethune as the director of affairs of the National Youth Administration as a special advisor. To address this need, she founded and organized the NCNW.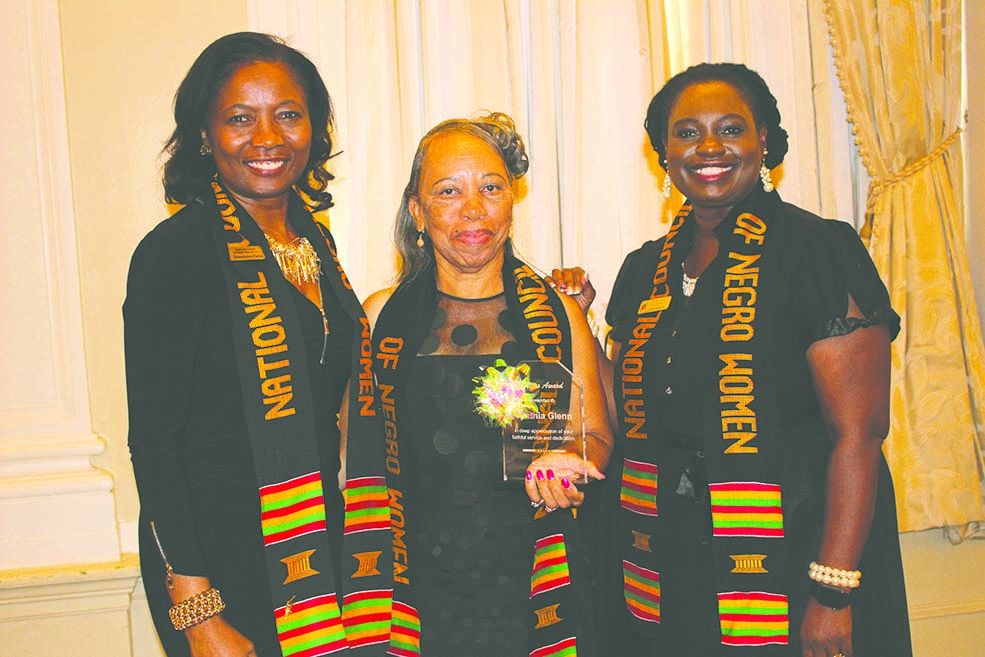 Dr. Bethune was close friends with the Ponder family and treated young Ponder as a daughter. After returning from a trip to Washington, DC, with Dr. Bethune, Ponder was inspired to build onto her legacy and thus the St. Petersburg Metropolitan Section was born.
This local affiliate of the NCNW was established in 1942 to effect the integration of African Americans into the political, educational, economic, social and cultural life of St. Petersburg.
"We are honoring our legacy. We are honoring a part of St. Petersburg's history that must not, should not and will not be forgotten," said Janice Ayer, Ponder's niece. "We need to go back to our West African roots and the time of the griot when oral history was shared willingly. We have got to continue celebrating our history."
Continuing with the theme of "building on the legacy," keynote speaker Karen Davis-Pritchett said Dr. Bethune and Ponder laid a stable foundation and 75 years later the organization continues to be relevant with strength and stability.
"Clearly she was a visionary, and currently out of 242 sections nationwide, this one continues to be the only section that owns its own building," said Davis-Pritchett. "That is the foundation in which the continuation of this work can stand."
And with Senator Darryl Rouson securing funds from the legislature to preserve a piece of black history in St. Petersburg, the Fannye Ayer Ponder Council House's foundation is secure both literally and figuratively.
Today, the NCNW is globally known for their strategic plans of action and remarkable, measurable, grassroots results. It is a broad-based coalition of African-American women and a powerful institution that speaks truth and power.
The St. Petersburg Metropolitan Section translate its philosophy of education, advocacy and social action through activities designed to promote healthy lifestyles, the interest of black women on local and national levels, promote unity and leadership in matters affecting the educational, culture, economic, social and spiritual life of the community.
Angela Rouson was presented with the Sister of the Year Award, Tameka Walker, Cynthia Glenn and Gwendolyn Anderson all received awards for their tireless efforts and commitment to the organization. Kaila Priester received the Bethune Achiever Award for being an outstanding example for all youth to emulate.