The Tampa Bay Chapter of the National Forum for Black Public Administrators honored 13 black administrators for their commitment to serve Oct. 18 at the St. Petersburg Police Department.
BY KARIN DAVIS-THOMPSON, Staff Writer
ST. PETERSBURG — The Tampa Bay Chapter of the National Forum for Black Public Administrators (NFBPA) paid tribute to several members of the community for their commitment to public service during a recognition ceremony held at the police department's new headquarters.
During the event, held Friday, Oct. 18, the chapter's current president, Nikki Gaskin-Capehart, told attendees how excited she was for the opportunity to highlight the NFBPA and also recognize a group of community leaders for their commitment to serve.
"I am excited to expose the community to NFBPA," Gaskin-Capehart said. "And to even expose it to our students, they need to know about us as well, and the professional development needs that we can meet."
NFBPA is a national organization whose membership is comprised of public administrators from various organizations, including local government, public commissions, private businesses and academic institutions.
Along with providing professional development, the group also works to provide a professional network for African Americans serving in public administration and lobby for an increase in minorities in the field.
After introducing the current slate of NFBPA officers, Gaskin-Capehart presented the first two honorees, Thomas "Jet" Jackson and Theresa Jones. Jackson and Jones were honored as founding members of the chapter who are still working in public service today.
Jackson has worked for the City of St. Petersburg for nearly six decades. In 2014, the city named the Wildwood Recreation Center the Thomas "Jet" Jackson Recreation Center in his honor for his commitment to the community.
Jones has been a city employee for more than 30 years and currently works in Veterans, Social and Homeless Services.
Gaskin-Capehart, director of Urban Affairs for the city, said while they will honor other past members throughout the year, they wanted to start with Jones and Jackson in commemoration of their continued commitment to working on behalf of the community and NFBPA.
Attendees were also allowed to tour the department's new headquarters and command center at the end of the evening.
To learn more about NFBPA, visit their website at nfbpatampabay.org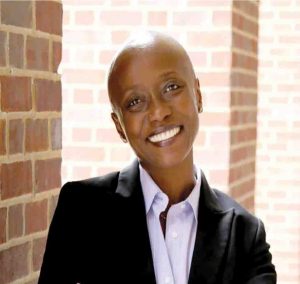 Dean Michèle Alexandre
Professor Michèle Alexandre, J.D., a leading civil rights scholar, administrator and trailblazer, become the first black dean of the College of Law at Stetson University in March.
She arrives at Stetson from the University of Memphis School of Law where she was the associate dean for Faculty Development and Intellectual Life, as well as a professor of law.
Alexandre is the first black valedictorian of Colgate University and earned her Juris Doctor from Harvard Law School. Her teaching and scholarly areas include constitutional, international, civil rights, and disability law, along with critical race theory, human rights and gender.
She is the author of the civil rights textbook "The New Frontiers of Civil Rights Litigation" and "Sexploitation: Sexual Profiling and the Illusion of Gender," Alexandre was named one of Ebony magazine's Top 100 influential African Americans of 2013.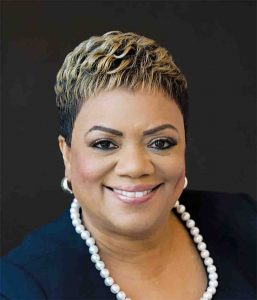 Dr. Sandra Braham
Dr. Sandra Braham brings more than 20 years of leadership experience in the not-for-profit sector. Before becoming president and CEO of Gulf Coast Jewish Family and Community Services, she spent 25 years in El Paso, Texas, where she served for 10 years as CEO of the YWCA El Paso del Norte Region, the largest YWCA in the nation.
Dr. Braham received her Bachelor of Arts in Biology from the University of Missouri at Columbia and master and doctorate degrees in Educational Leadership and Administration from the University of Texas at El Paso.
She is a graduate of Leadership Texas, Leadership America, and the Harvard Business School's Strategic Perspectives in Nonprofit Management Executive Education program.  Braham was named a 2018 Business Woman of the Year by the Tampa Bay Business Journal and in January was honored by Academy Prep Center of St. Petersburg as one of its "Five Fabulous Females."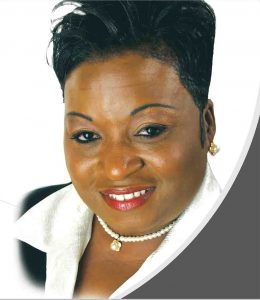 Sherri Brown
Sherri Brown has been in the hospitality industry for 36 years. She entered the workforce after graduating from high school, working as a telephone operator with Omni Hotels Union Station St. Louis.
During this time, she decided to pursue a life-long career in the hospitality industry. Her next career move was with the St. Louis Convention and Visitors Bureau for seven years, then opening sales executive with Renaissance Hotel Downtown St. Louis, where she achieved Marriott's Golden Circle Sales Award for six consecutive years.
Brown served with Hyatt Regency Management Training for eight years, where she achieved Management Trainee of the Year. In September 2008, she received a call from the vice president of sales for Visit Tampa Bay, asking if she would be interested in an opportunity working as a national sales manager for the multicultural markets.
She accepted the offer and made an impact by bringing national and international conventions to Tampa. Brown holds an Associate in Applied Science degree in Hospitality and Tourism Management, a Bachelor of Science degree in Management from Webster University in St. Louis and a Master of Arts degree in Marketing from Webster University as well.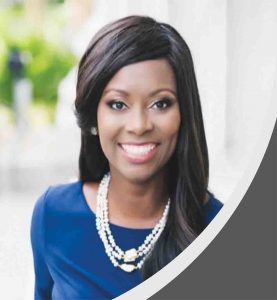 Judge Jessica Costello
The Honorable Jessica G. Costello was appointed on March 29, 2019, by the Governor of Florida to serve on the Thirteenth Judicial Circuit Court Hillsborough County bench. She presides over county, civil and domestic violence injunction matters.
Costello was appointed by the governor and first lady of Florida to serve as a member of the Florida Children and Youth Cabinet, the mission of which is to improve the self-sufficiency, safety, economic stability, health and quality of life of all children and youth in Florida.
Costello also served as an assistant statewide prosecutor with the Florida Attorney General's Office. She has served as a member of Florida's Anti-Terrorism Task Force and the FBI's Joint Terrorism Task Force Executive Committee.
She has also worked with community leaders and non-governmental organizations to engage and inform the public about issues related to crime in our community.
Costello has been named a Top Government Attorney by Florida Trend since 2014 and was named to the Tampa Bay Business Journal's "Up and Comers" Hall of Fame in 2016.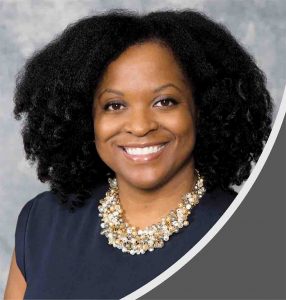 Nikki Gaskin-Capehart
Nikki Gaskin-Capehart was appointed by Mayor Rick Kriseman to serve as the director of Urban Affairs for the City of St. Petersburg. She is a change agent, leading the city's plans on behalf of the mayor in the urban core.
Her focus on the South St. Petersburg Community Redevelopment Area helps to leverage existing community resources and direct new investments in people, programs and purpose in a way that will be impactful and sustainable.
Gaskin-Capehart holds a Bachelor of Arts degree in Communication from the University of South Florida and is currently pursuing a Master of Liberal Arts Degree from there as well.
She is a graduate of Leadership St. Petersburg, National Urban Fellows America's Leaders of Change, Tampa Bay Public Leadership Institute, Whitney M. Young Jr. Emerging Leaders and the Tampa Bay Chapter of the New Leaders Coalition.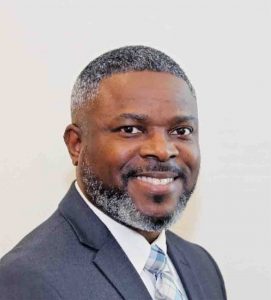 Timothy Dudley
Tim Dudley's office works closely with national, regional and local agencies to monitor and manage response to potential emergencies associated with severe weather such as hurricanes, large events and other high-risk situations.
A St. Petersburg native, he has a strong background in strategic planning and emergency preparedness with more than 10 years of senior-level management experience. Before his work with Hillsborough County, he was the senior emergency management coordinator for Pinellas County.
Dudley perfected his leadership skills during a 27-year career with the U.S. Army, ultimately serving as the J63 Operations Sergeant Major at U.S. Special Operations Command in Tampa. In this role, he was responsible for all matters pertaining to continuity of operations before retiring in 2014.
Dudley holds a Master of Science degree in Emergency Services Management from Columbia Southern University, a Bachelor of Arts degree in Homeland Security from American Military University and an Executive Leadership Certificate from Cornell University.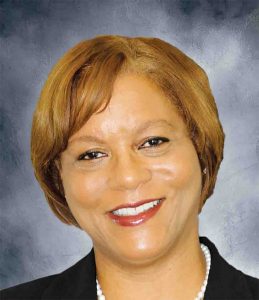 Valerie D. Fulbright
In her current role as vice president, Valerie D. Fulbright leads First Home Bank's community engagement and program growth activities. Before launching The Fulbright Method, her own consulting firm, she was the senior director of talent acquisition at Well Care Health Plans, the vice president of human resources for GTE Financial in Tampa and Truman Medical Center in Kansas City, Mo.
Fulbright began her career at General Motors while attending undergrad at the University of Michigan in 1982, where she received her bachelor's degree. She later received her master's degree from Webster University in 1993.
She enjoys developing others and thus is an experienced certified professional coach. She also has her senior professional human resources certification.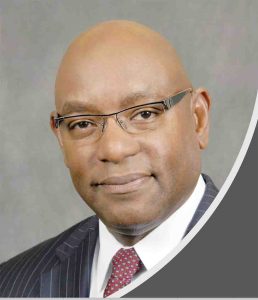 Bill Horne
Bill Horne was appointed by the Clearwater City Council to serve as the chief administrative officer for the city and is responsible for all departments except the city attorney's office. He is one of only two employees who report directly to the council.
Horne is directly responsible for 1,836 employees and accountable for the annual operating and capital budget of $542 million.
With a wealth of management experience in dynamic and fast-paced environments, Horne came to Clearwater in 1998 as the general support services administrator. He was selected as an interim city manager in 2000 and was appointed to the position in 2001.
Prior to that, he served as a colonel in the United States Air Force. Horne earned his Bachelor of Science degree in Chemistry from the University of Tulsa, a master's degree in human resource management from Pepperdine University and a master's in political science from Auburn University.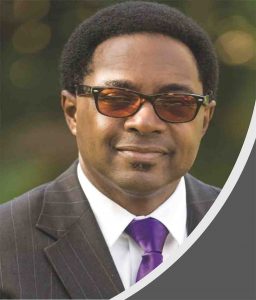 Albert Lee
Albert Lee started his banking career more than 20 years ago after graduating from Florida A&M University with a degree in business economics. He partnered with a former client to start a local dry cleaning chain from the ground up.
The business ultimately grew to include four store locations, a processing plant, multiple wholesale accounts and more than 15 employees before being sold to local competitors.
Today Lee is the president and CEO of Tampa Bay Black Business Investment Corporation, a 25-year-old U.S. Treasury certified Community Development Financial Institution that provides loans to small businesses not meeting the lending requirements of conventional banks.
Lee has loaned, underwritten and presented millions of dollars in commercial, commercial real estate and retail loan transactions during his career.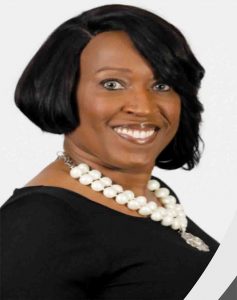 Judge Patrice Williams Moore
Judge Patrice W. Moore is the current Unified Family Court Administrative Judge in the Sixth Judicial Circuit. She presides over delinquency, dependency, domestic violence injunctions, family law matters involving the families in dependency court, girls court, crossover court and dependency drug court.
She is the current chair of the Juvenile Detention Alternatives Initiatives (JDAI) in Pinellas County and former co-chair of the Florida Youth Justice Commission.
She was elected August 2010 as the first African-American female Circuit Court Judge in the Sixth Judicial Circuit.  She received her undergraduate degree from Florida Memorial University and her Juris Doctorate from Stetson University College of Law.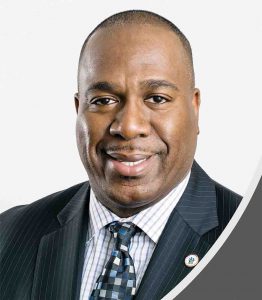 Ben F. Shirley, Jr.
Director of Regional Economic Self Sufficiency Florida Department of Families and Children, Ben Shirley, Jr. has 25 years of progressive and innovative state agency experience in operations management, programs, policy, design and deployment of strategic planning, performance-based budgeting and quality improvement systems.
He received his Bachelor of Science degree from Florida A & M University, and a Public Manager Certification form Florida State University. He was appointed to the Florida Council on the Social Status of Black Men and Boys in 2015.
Shirley is a member of Big Brothers, Youth Mentoring, National Conference on Preventing Crime Conference, 100 Black Men of Tampa Bay and Omega Psi Phi Fraternity, Inc.
Dr. Kanika Tomalin
As the first African-American female deputy mayor and city administrator of one of Florida's largest cities, Dr. Kanika Tomalin is a role model for women from all walks of life and an advocate for innovative policies, equitable community revitalization, healthy families, at-risk youth and education.
In her role as deputy mayor, she works in partnership with Mayor Rick Kriseman to strategically advance St. Pete toward its goals.
As city manager, she's taken a fresh approach to this traditional role, transforming intent into action through strategic operations and fiscal innovation – ultimately bringing transparency and easier access to city government.
Tomalin earned a bachelor's in broadcast journalism from Florida Agricultural & Mechanical University, an MBA from the University of Miami and a doctorate in law and policy from Northeastern University.
She has received countless awards and appointments, including being named one of Florida's most powerful and influential women and businesswoman of the year. She is committed to several important causes, namely engineering self-perpetuating sustainable opportunities and improving the health of the community she serves.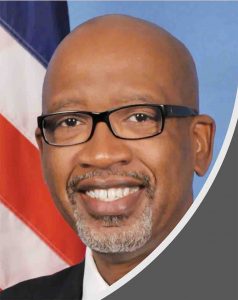 Kenneth Welch
Commissioner Kenneth Welch was elected to the Pinellas Board of County Commissioners in 2000, representing District 7. He was re-elected in 2004, 2008, 2012 and 2016.
Welch has focused on critical issues that are vital to moving the community forward, including jobs, housing, youth services, transportation, justice reform and community development.
Recently, Welch led the effort to create the first Pinellas Community Redevelopment Areas (CRAs) focused on poverty reduction. The South St. Petersburg CRA is the first and will direct approximately $70 million in county and city funding to reduce poverty over the next 30 years.
Welch's professional experience includes 14 years in accounting, information technology, financial systems administration with Florida Power Corporation (now Duke Energy), five years as associate vice president of business services for St. Petersburg College and more than 20 years of entrepreneurial experience as technology manager for Welch Accounting & Tax Services, a family-owned business.