A strong interest in books on race and racism increased after the murder of George Floyd. It is crucial to continue reading and educating ourselves on issues that impact Black and Brown people.
BY JESSIKA WARD, Dream Defenders Press Secretary
A strong interest in books on race and racism has increased in recent years. After the murder of George Floyd, the country saw tons of protests demanding racial justice across the country. With this increased activism, certain books – "White Fragility" and "The New Jim Crow" being amongst them — were constantly being sold to readers.
As we enter a new year, it is crucial to continue to educate ourselves on the issues that impact us as Black and Brown people. While educating ourselves, we are also supporting writers from our communities.
Here are 10 of the Dream Defenders' favorite "freedom books" from 2021:
"We Do This Til We Free Us" by Mariame Kaba
"The 1619 Project" by Nikole Hannah-Jones
"Becoming Abolitionists: Police, Protests, and the Pursuit of Freedom" by Derecka Purnell
"Remake the World" by Astra Taylor
"The Other Black Girl" by Zakiya Dalila Harris
"While Justice Sleeps" by Stacey Abrams
"Me and White Supremacy" by Layla F. Saad
"Black Futures" by Kimberly Drew & Jenna Wortham
"Between the World and Me" by Ta-Nehisi Coates
"The Warmth of Other Suns" by Isabel Wilkerson
2022 reading list
"Bitter" by Akwaeke Emezi
"Call us What We Carry" by Amanda Gorman
"Recitatif: A Story" by Toni Morrison & Zadie Smith
"Breath Better Spent: Living Black Girlhood" by DaMaris B. Hill
"The Love Songs of W.E.B DuBois" by Honoree Fanonne Jeffers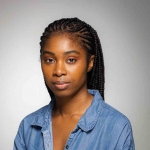 Jessika Ward is a journalist and the press secretary for the Dream Defenders, a youth-led organization that organizes Black and Brown youth to build power in Florida communities to advance a new vision the Dream Defenders have for the state.