HBCUs opened in churches across the nation in the late 1800s to educate newly freed Black people after slavery. For centuries, these historic colleges and universities have served as a central force in the transformation of America and the fight for equality. Florida A&M is pictured above. 
BY JESSIKA WARD, Dream Defenders Press Secretary
Historically Black Colleges and Universities, or HBCUs, have played an important role in enriching the lives of not just African Americans but our entire country. Thurgood Marshall, Martin Luther King, Jr., Vice President Kamala Harris, Toni Morrison, Alice Walker, Jesse Jackson, Langston Hughes, Andrew Young, and Congressman John Lewis are all graduates of HBCUs.
HBCUs opened in churches across the nation in the late 1800s to educate newly freed Black people after slavery. For centuries, these historic colleges and universities have served as a central force in the transformation of America and the fight for equality.
These colleges and universities have educated attorneys, doctors, teachers, ministers, therapists, engineers, architects, filmmakers, actors, authors, and journalists who are lead professionals in their respective careers and, in turn, they often use their degrees to abolish systems that oppress those who are marginalized.
In 1956, two Florida A&M students in Tallahassee — Wilhelmina Jakes and Carrie Patterson — sat down in the "whites only" section of a city bus and spearheaded the organizing of the Tallahassee Bus Boycott. In 1960, the Student Nonviolent Coordinating Committee (SNCC) — a student-led organization that conducted sit-ins, freedom rides, and freedom summer — got its start on Shaw University's campus.
The Atlanta Student Movement was also formed in the 60s by the Atlanta University Center Consortium: Spelman College, Morehouse College, and Clark Atlanta University. In the early 1960s, Howard students, including Stokely Carmichael, participated in civil rights protests sweeping across the South.
The history of these campuses is the reason people continue to enroll. Rev. James Woodall earned his undergraduate degree in political science from Georgia Southern University and is now studying to earn his master's degree in divinity at Morehouse School of Religion because of its rich history.
Woodall is an author, activist, an American Baptist minister at Pleasant Grove Baptist Church in Marietta, Ga., the former state president of the Georgia NAACP, and a former intelligence analyst for the United States Army.
"I wanted to go to a religious institution where I was not only challenged but prepared to lead in social justice spaces and to become a prophetic problem solver," said Woodall. "Morehouse is the center of Black religious thought as it relates to Black theology. So, I wanted to go to what we call the school of the prophets to be able to know how to lead my people and to be able to speak the language of prophetic problem-solving."
Phil Agnew, the co-founder of The Dream Defenders — a Black and Brown youth-led organization formed after the murder of Trayvon Martin — decided to attend FAMU because all his friends were going to the school. Little did he know, he would become an activist and leader because of what he would soon learn as a student at the school.
With no knowledge about Tallahassee or the state of Florida, he left the Westside of Chicago to attend "the college on the highest of seven hills" to embark on what he thought would just be "debauchery and fun." Agnew stepped foot on the campus for the first time in 2003, not having done a college visit.
He began organizing right away, becoming student government freshman class president. Agnew would also later become student body president and vice president. However, it was the year 2005 that Agnew truly became an activist.
"It was around Martin Lee Anderson. He was a 14-year-old boy who was murdered at a boot camp in Dade County, and I was really a follower in a lot of ways to a lot of people at Florida State, FAMU, and to older folks like Ben Crump and Daryl Parks — attorneys who recruited us," said Agnew. "Hurricane Katrina was also in 2005, so we did a lot of organizing with Katrina victims to get them to campus to make sure they were OK and had housing."
Agnew graduated in the spring of 2008 from FAMU's School of Business. After graduating, he began working in pharmaceutical sales in Charlotte, N.C., but he knew he wasn't working in his purpose. In 2012, at age 27, Agnew stopped being a "money-hungry spectator" and started focusing on his purpose when he spoke to his fraternity brothers after hearing about Trayvon Martin.
"My frat brothers called me and said, 'you're not supposed to be doing this. You're supposed to be doing more,' and they told me about Trayvon Martin," recalled Agnew.
He had already heard a little about it, but it was 2012 before social media started taking off. He immediately logged on to Facebook, sent a message to some of his college friends and from there they got on a call.
College students from campuses across the state were on this call that is now known as the beginning of the Dream Defenders. The Dream Defenders marched for 40 days from Bethune-Cookman University in Daytona Beach, Fla., to Sanford, where Trayvon Martin was killed.
"That movement changed my life and a lot of our lives, so we began to form this organization," asserted Agnew. "A lot of groups that formed in 2012 when the Dream Defenders did, don't even exist anymore, so the fact that the Dream Defenders does exist means something to me."
Attorney Parks is someone Agnew looked up to as a student because Parks is a former SGA student body president who served twice while at FAMU. As a student at FAMU, Agnew watched Parks' advocacy and his work as an attorney when he represented Martin Lee Anderson and Trayvon Martin.
Parks also served as an attorney for the family of Michael Brown. He said as an HBCU student, he learned that it was necessary to serve his community from his professors and other graduates of the university.
"The number of professors who are involved in and encouraging students to have a voice is far greater on a historically Black campus," said Parks. "You may on a PWI [predominantly white institution] have a few professors who encourage students to speak up."
As HBCUs continue their rich history as safe intellectual spaces for African Americans and institutions that help create change in this country, young people will continue to get together to talk about the past, the present, and the way forward. With that, students should do as Parks, Agnew, and Woodall have: learn from the students who came before them.
"Leaderships styles should transcend, and they should never stay the same," said Parks.
"Study the previous organizations. Don't start something trying to reinvent the wheel. There are a number of people and groups internationally and in the U.S. who have built probably or tried to build what you're building now. So, study and look at other organizations and people who have built strong organizations," explained Agnew.
"Keep love and connection at the center of what you're building because there's going to be a lot of hard times and if you lose the love that you have for one another, it can destroy everything."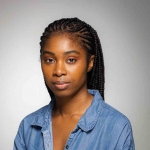 Jessika Ward is a journalist and the press secretary for the Dream Defenders, a youth-led organization that organizes Black and Brown youth to build power in Florida communities to advance a new vision the Dream Defenders have for the state.